cats...
joey: the gray one, aka big guy, brinley's beloved, chases his own tail & wonders who in the world is bothering him, loves to climb up on top of the kitchen cupboards, sleeps on brinley's bed exclusively,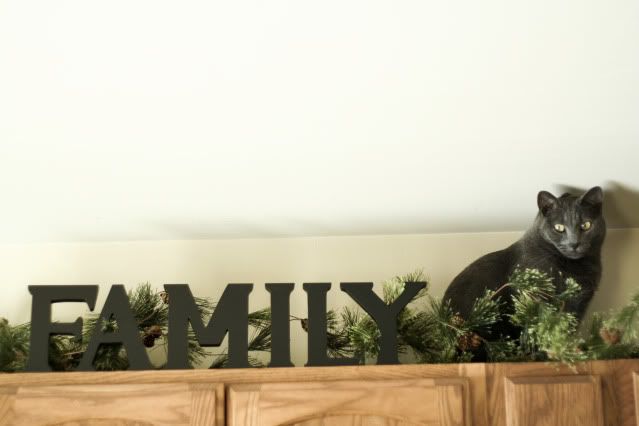 and LOVED the christmas tree. this was both cats first year with a tree! they loved the ornaments on the bottom & i cautioned the three girls to not hang their "precious" & breakable ones on the lower branches.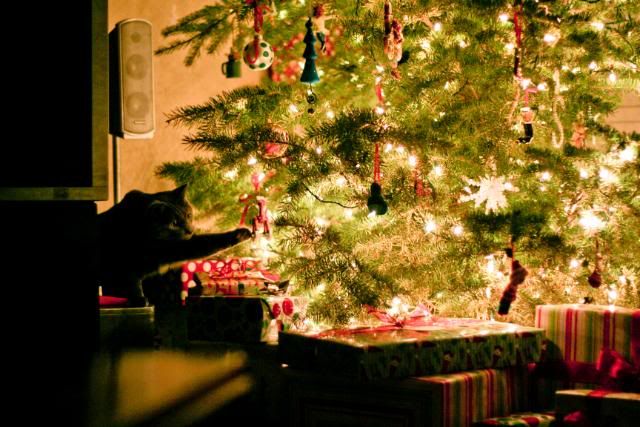 juliet: aka fatty mc schmatty & meow meow, drinks only out of the sink & wakes me up to get her water in the night, chatters instead of meows, loves buck & i, is my sidekick during the day, only sleeps in buck & i's room, is suppose to be jordan's cat, eats like crazy, has the best & funniest personality!
remember this from the olivia post:
during christmas i put all our christmas cards that we received randomly on it. LOVE IT! think i might leave it up permanantly to put more pictures up that are current!
the girls building forts in the snow...
there is nothing better than the glow of the christmas tree at night. i love staying up after everyone is in bed & admiring the quiet peace & the glow!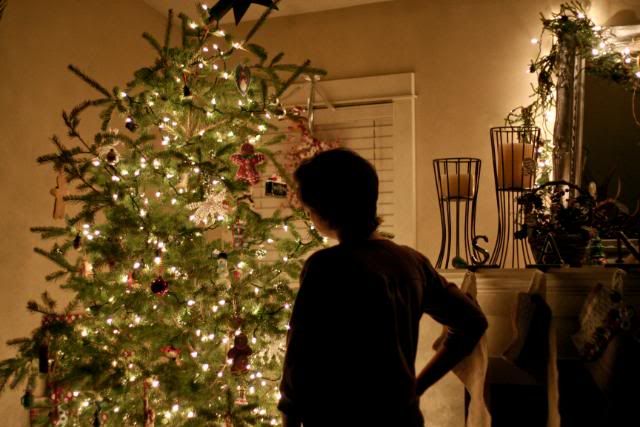 i have one little girl that will still sit on santa's lap...
santa even sent chloe a message
here
. goosebumps!
even though it took me a month...because of many technical difficulties...i finally accomplished something i've been putting off for a while now.
new stockings:
chloe had her christmas program at school
i finally got around to taking her picture with her soccer trophy:
we've had many sledding adventures:
i will post more later...still not caught up!