we had a busy halloween weekend. friday we trick-or-treated in downtown bozeman with our neighbors & good friends...avary, cody (chloe's "husband") & wendy.
chloe went as minnie mouse (i made her layered tutu)...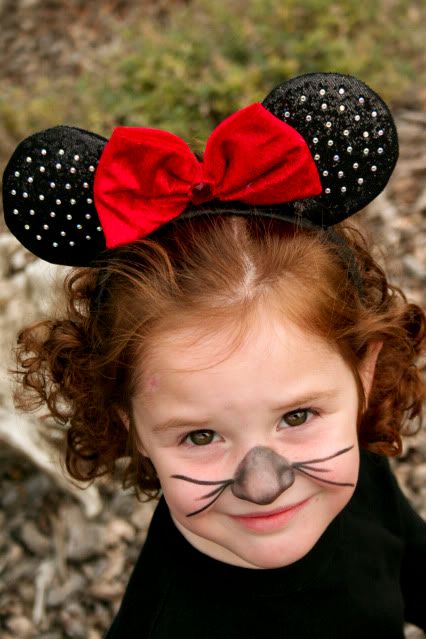 sweet little avary (in chloe's kitty costume from a couple years ago)...
and cody as bumblebee...
so glad this tree still has all the beautiful leaves, it made for the perfect backdrop...
brinley joined in the festivities...but was still getting ready when i took these outdoor shots of the kiddos. but here she is trick-or-treating. jordan was at a school dance (and man the drama, egads).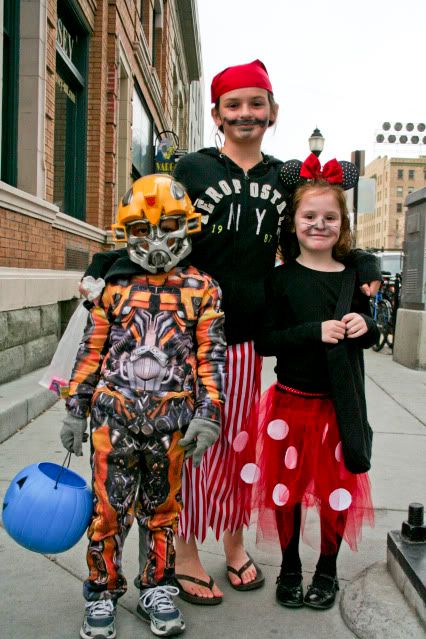 on saturday morning we picked up uncle bo & aunt alisha at the airport. they came to celebrate the halloween holiday & an end to the soccer season (on sunday).
we carved pumpkins...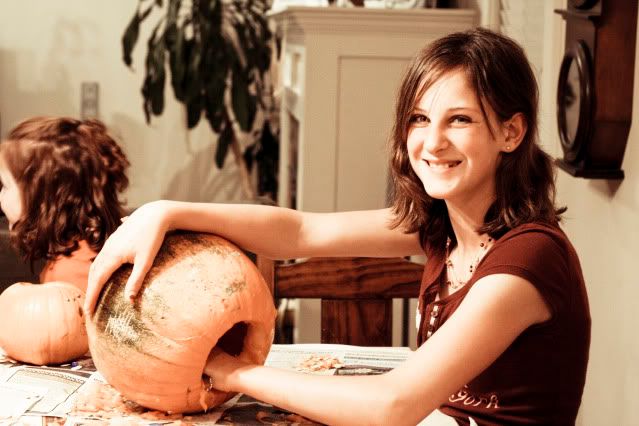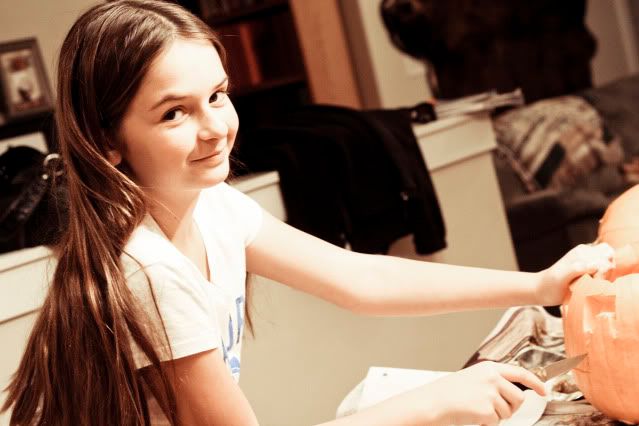 i love this one...
*and this one SOOOO doesn't enjoy getting all the goo & seeds out of her pumpkin...she used plastic gloves the entire time! LOL
on sunday we enjoyed jordan & chloe's last soccer games for the fall season.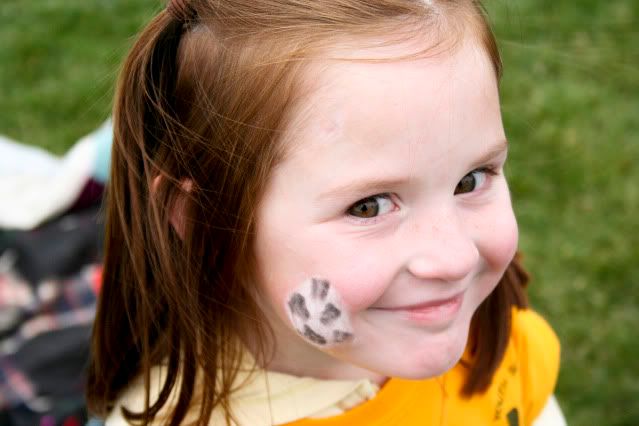 we had to bundle up for chloe's & then by the time it was jordan's turn...it downpoured & was so windy & nasty! chloe, brin & i stayed in the car.
uncle bo, aunt alisha & buck endured the weather. after half-time the rain had subsided & so i rolled down my window & took some photos of jordan. but nothing fabulous. i am so NOT a sport photographer by any means of the word!!!
i did get some great ones of chloe & brin playing horse though :)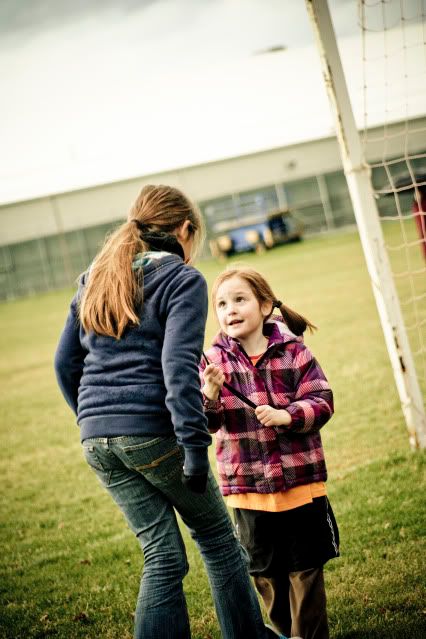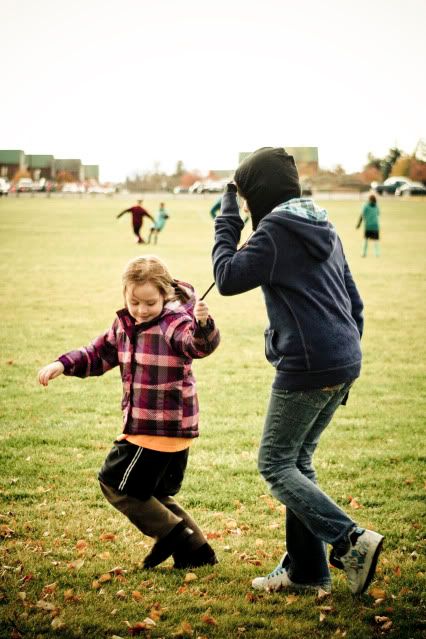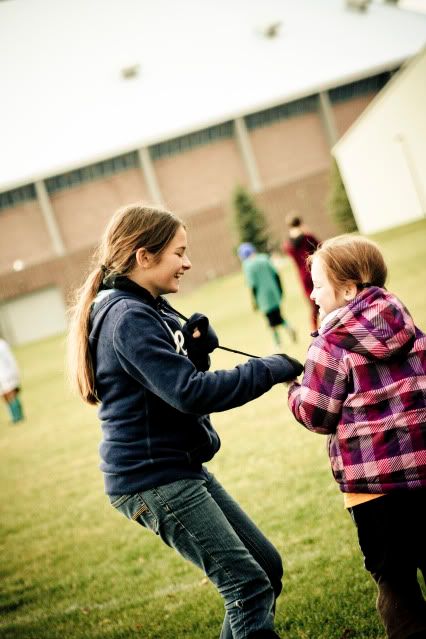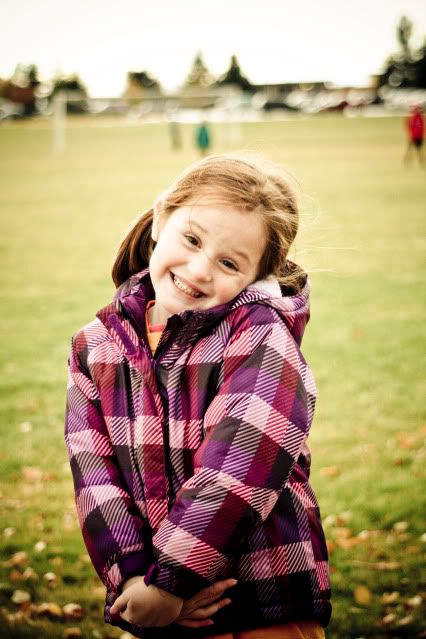 we returned home with supper already done...pork roast & veggies in the crock pot! i chopped up a salad & all the toppings...then trick-or-treating (with avary, cody & wendy once again).
brinley the pirate, we couldn't find her earring from friday night...so we went without.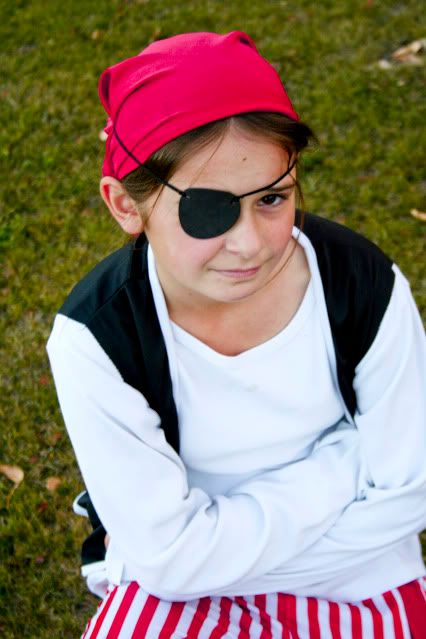 jordan as alice in wonderland...
and the 5 of them...
jordan, brinley & even chloe took turns taking avary up for her treats & pushing her in her little car...
we trick-or-treated to wonderful temps & no weather issues (who would of thought that with the start of our day being so yucky out) until 8pm. the girls have TONS of candy!