during the fall we often head to the river to unwind, give sharpie her exercise & bath, and enjoy each other's company. our sundays are full of soccer and the perfect little getaway is just 5 minutes from our house...the east gallatin river.
all buck has to ask sharpie is, "you wanna go swimming?" and she knows exactly what he's talking about. sharpie is so anxious to get in the water when we arrive but doesn't do so until buck gives her the go ahead. she will sit on the bank & point until he throws that first stick. then she doesn't stop!!!
she actually hurt her paw or lower leg on this trip & we thought we were going to have to take her to the vet the next morning. however, when we checked on her the next morning she was fine & just a teeny limp. now, she's 100%!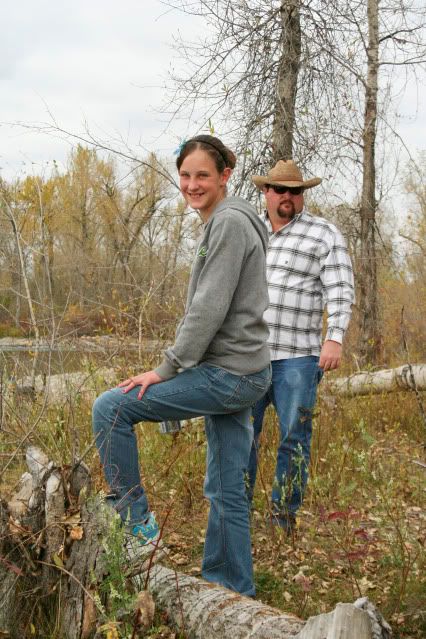 sometimes the girls will be nice & pose for me...i usually catch some flack for asking...but i don't mind & they love looking at themselves in pictures i take.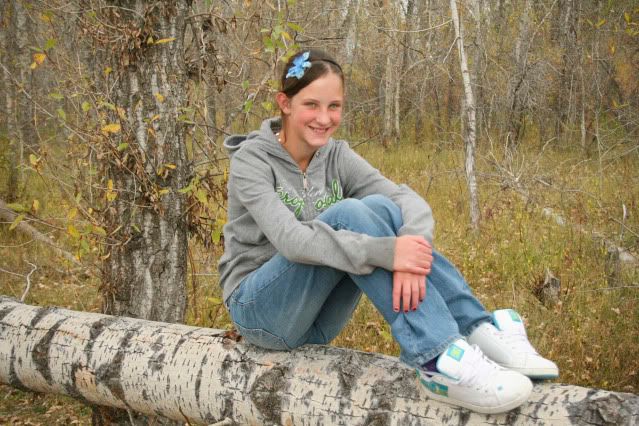 jordan...growing up so quickly, loving soccer, making new friends, getting good grades, loves playing with her sisters in this INCREDIBLE webkinz town in the basement & can't wait to play after school is out, is becoming so responsible, is a space cadet, is still clumsy, always has a tidy mess of a room, wants to cut her hair short.
brinley...didn't want me to take her photo on this day because we just did her "birthday photo shoot", is a cat whisperer- and i'm so not joking on this, is still shy, is learning to put in her contacts by herself, has been sick all this past week, hates watching her sisters play soccer, hates talking on the phone, still loves to draw, can bark like a dog & it's so amazing!- it stops you dead in your tracks, will only wear t-shirts, school is easy for her.
chloe...love her hair color & has random white hairs dispersed throughout, has the most delicious little personality, has a mean elk call, loves watching hunting shows & animal planet with her dad, is growing up way too fast, learning incredibly fast at school, sounds out everything around the house, makes up homework for herself when she returns from school, loves to read, says the funniest things, is such a hoot to be around.
still madly in love!
so happy that whatever trail we pick to follow- new adventures & fun to be had by all.
and i want to wish my dad a happy birthday today! love you pa!