chloe had her first kindergarten field trip at a local farm that had their very first corn maze/pumpkin patch. we had an absolute blast...i even had a flash back & rode the bus with all the kiddos! and this very bus ride is responsible for chloe's desire to ride the bus.
these two little cuties are chloe's best friends...twin sisters, jenny & brooke. they told me the whole time on our bus ride just how funny they think chloe is & how much they love being her friend.
we first picked out pumpkins in the yard...
then we went walking around the farm & looked at all the animals...cows, bulls, goats, cats, mini horses & even some percherons.
love this...
horsin' around in the corn maze...
we then went back to school & still had an hour until dismissal. first order of business was recess...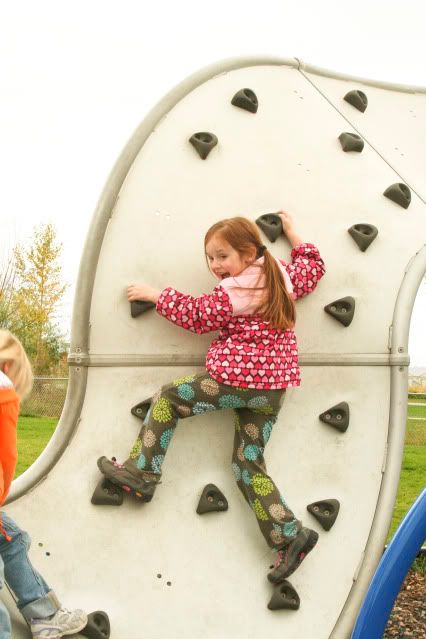 when we got back inside the kids did a bit of creative writing...
and then chloe decided that she wanted to try and ride the bus home. the driver for the field trip was our bus driver that has our subdivision route...so they met. i decided to let her go. so when school was out we walked out to the bus & talked with the bus driver & i got all the paperwork. put her in the front seat & of course, took photos.
every week it seems like it is one step further away with her. when school started i would walk her to her classroom. then i had her show me that she knew where she was going by having her take me to her classroom. this lasted two weeks. then she got the idea of me staying in the car & waiting while she waits by the kindergarten door by herself. some kids do the same...some kids still have their moms with them. i wanted to be one of those moms! but i don't want to shy her away from feeling confident in growing up and doing things with ease. now, she wants to ride the bus. her first ride went fine...i knew it would. so monday this week she started riding the bus. she got on & i got in my car & followed her too school. it was pouring rain. when she arrived at school the teacher outside had them all go directly inside instead of going to the playground. the ride home i'm at total ease with because her teacher makes the parents "check-out" their child from her. she has to physically see that you are there to pick your child up and are the correct person to pick them up. i LOVE that! then the bus riding kids walk with her & she puts them all on their correct bus. i LOVE that too! so, the ride home...it's in the bag. so, then wednesday comes. it's only 29 degrees outside. her name tag i made for her backpack comes off as she's heading outside to wait for the bus. i panic because it has her contact info & teacher info on there just in case. she gets on the bus. i go downstairs & get a new ring to clip it on & head to her school to put it back on her bag. i find her on the playground just as she arrives....put her clip on her bag & she tells me she's soooo cold. she wants to go & wait in the car until it's time to go in. so we come to the conclusion that instead of her waiting outside for 15 minutes, she wants me to take her in the mornings when it's COLD. then she will ride the bus in the afternoon home. i LOVE that idea! :) what a good compromise!