i tell ya with all the blogs i have in my google reader my mind swims in inspiration each day. however, i don't always have the time to put effort into projects. lately though i haven't been working, a bit of a hiatus, and i've had plenty of time to craft & create. spray paint has become my new best friend (more on that tomorrow)!!!!
when i found
this idea
on
every day is crafting day
. and with a blog title like that...who could resist! She has another project i wanna do as well...freezer paper transfer shirts! so simple!
so my attempt at the floating ghost...
i sprayed with starch 5 times...and i used heavy spray out of the aerosol can instead of the liquid because i couldn't find starch in a jug. i think i could spray it a couple more times. and it's best to do it on a sunny day so that it heat sets the starch faster & it tends to be more firm. you can get 2 ghosts out of the 3 yard package of cheese cloth, i just haven't done it yet.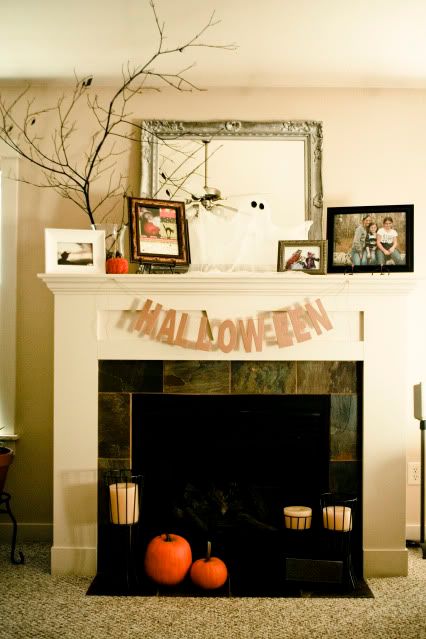 i also had buck cut a branch for me while we were at the river two weekends ago. i've seen all over bloggie land plain 'ol branches in vases decorated with various themes. i'm going for the more spooky/bare look, so i just spray painted the branch black. and i love how it has a few leaves still on there...gives a bit more spooky feel i think.
and do you recognize that large frame? remember this...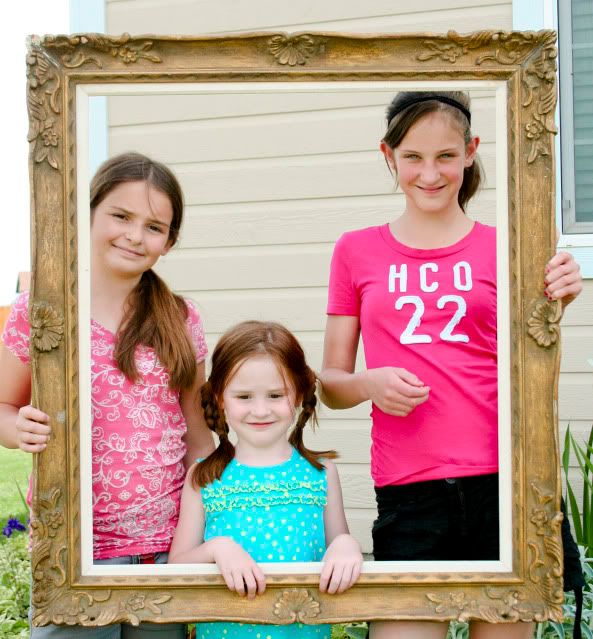 well, add a little silver spray paint & shazaam (eh, sara)...
for a free find & $35 it is a new mirror that now resides on my mantle!
um, did i tell you how much i love spray paint!
oh & just so you know...it's less than $4 a can at home depot...i've been around town!