we are in soccer...full swing...chloe & jordan! we have a pretty crazy schedule...the majority of their games are at the same time...and their practices are at the same time as well. however, they are in different directions. makes it pretty interesting for both buck & i getting them too & from. we've managed though.
here are a few photos from the season thus far...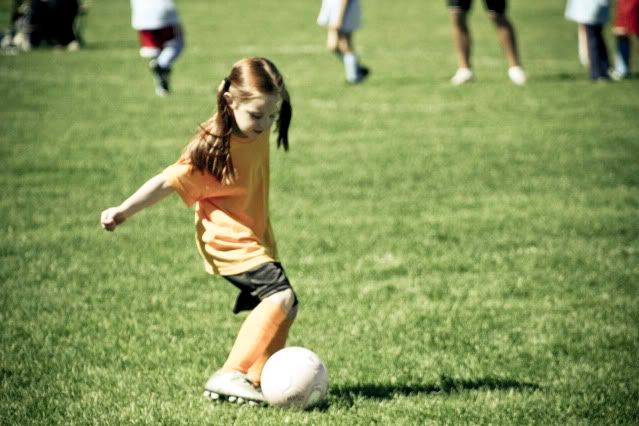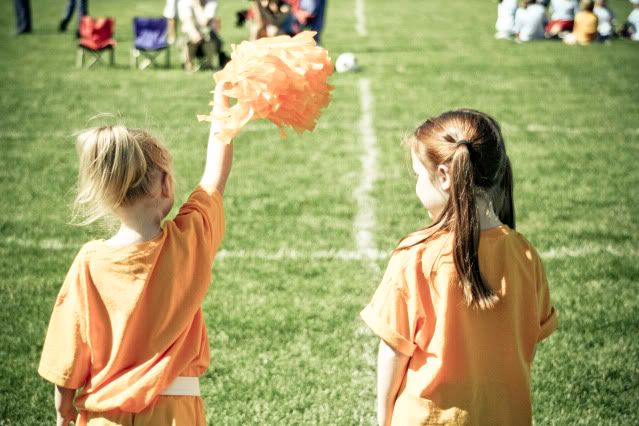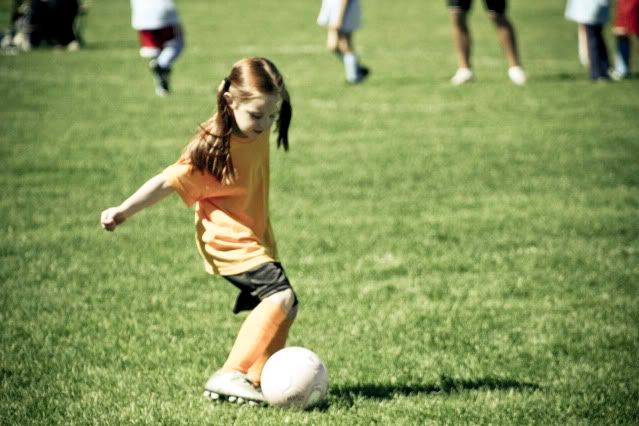 and brinley hates going to the games...soccer is non-sense to her! running after a ball in circles is what she says! LOL so many times she will not come or stay in the car and play.
i don't have enough photos of jordan, mainly for two reasons. first, i usually accompany chloe to her games & buck with jordan...i always have the camera. second, jordan's field is so big it's hard to get those up close shots w/o buying another huge lens 300mm or bigger. guess i need to maybe get up & follow the action!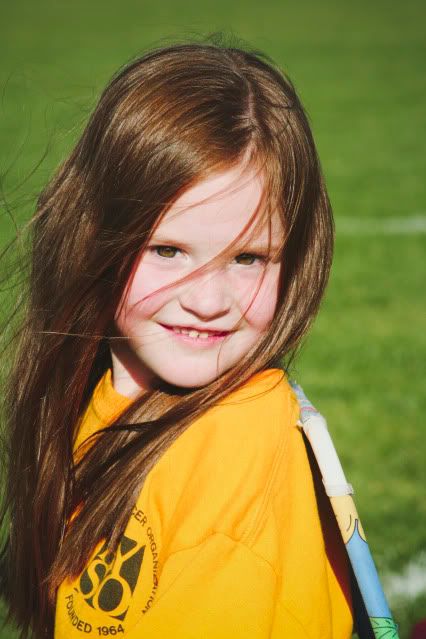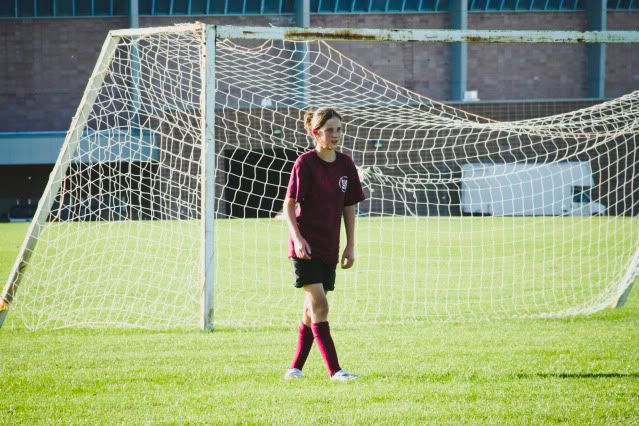 this shot is not a great one...but, i love the action it conveys & i've also caught her watching herself run! which is what she does when she plays the game. she isn't aggressive on the field...shares the ball, even with the opposing team! which is nice of her, but not when you're competing, LOL!
i took team & individual photos for jordan & chloe's teams...
chloe's team is the sparkling bobcats! ahem!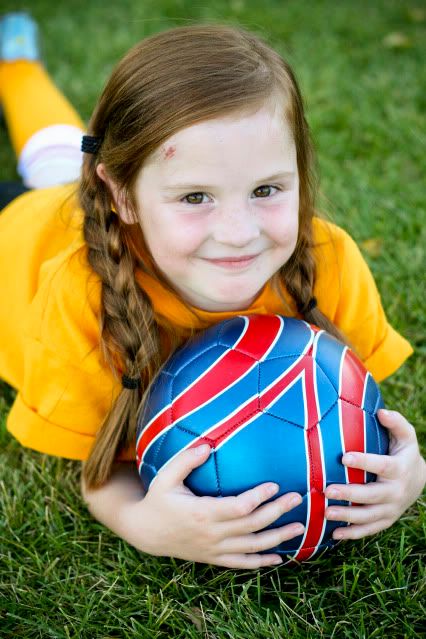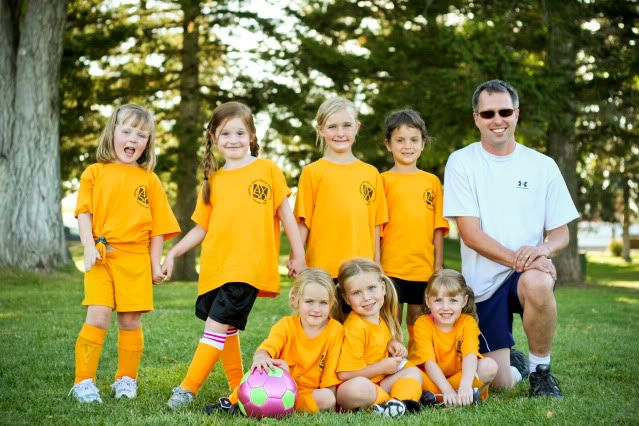 aren't they just the sweetest things!
this is jordan & one of her best friends, stephanie...they are on the same team...we carpool as well.
and doing a team cheer..."GO SPARKLING BOBCATS, GO"
and our last game is on halloween! ugh! i so wish we would of started games a week earlier so we could of ended on the week prior to halloween! oh well! i can't complain though...ALL of our games have been so nice...temps not below 50! most of them we've had to drench the girls w/ their water bottles to stay cooled down matter of fact!!! we've got 3 games left for the season...let's hope the weather continues to stay perfect & that i can get some more pic's of jordan!!!!