brinley's birthday was september 19th...yeah, i'm late posting these! better late than never though right *wink*. her birthday was uneventful but not on our accounts. her birthday fell on a sunday...which in september...falls during soccer season. and sunday is game day! poor girl...hates soccer & has to spend her birthday watching her two sisters play in their games. this day they didn't fall at the same times...so it was stretched out thru the whole day.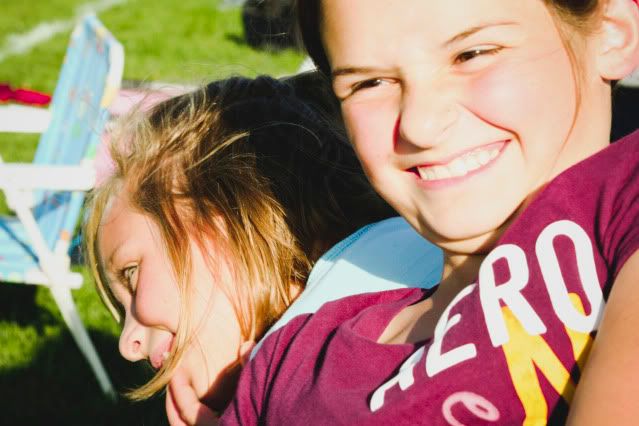 we took her out to dinner the night before & she had a friend spend the night. we also took her shopping and let her go crazy (which is hard for her to do...she's very shy & cautious about money...where her sisters are NOT). we had some friends over (the castillo's from colorado were here & the monaghans) to help us celebrate! she requested cheesecake with cherries.
and here are her official photos, taken just over on the east gallatin & a new subdivision that is in the works...