i was so excited to head to the hills with buck & the girls the day after my photography class w/ karen. wanted to put those skills to use :) we had headed up the canyon towards big sky with temps holding at 92! when we got in the canyon...52 degrees & pouring rain. we decided to eat dinner at half moon- so yummy! then headed back down towards bozeman. we ended up at the gallatin river, 5 minutes from our house & buck finally was able to fish. i would of fished had i not had new skills to test :)
one of karens pointers is to set your camera to the settings in which you think will work for your surroundings before you are actually in the setting. check. the buckster is all set up with sharpie behind him & pole in the hand whipping away, the girls are building their tree bark boats (a tradition they started every time we go to the river) and i find the most comfortable rock i can & just sit & wait. waiting so patiently for these...
look how crisp this is...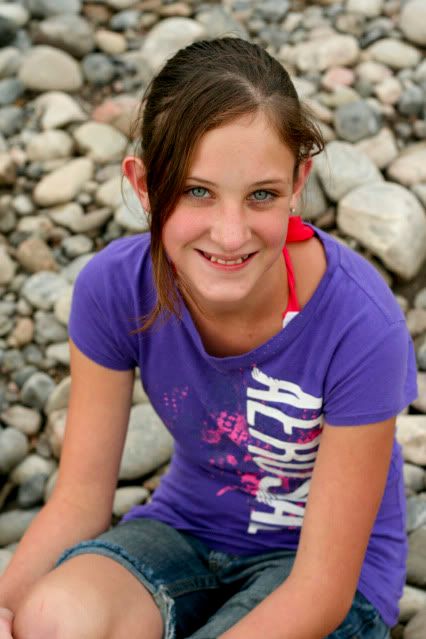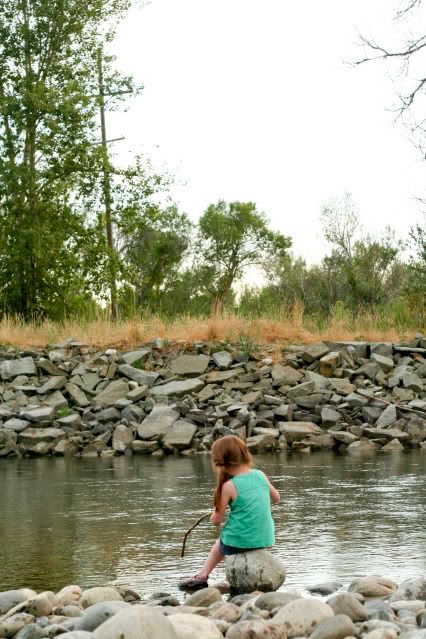 there were hundreds of birds flying above us...
she was so taken with it...amazing!
my story-telling shot...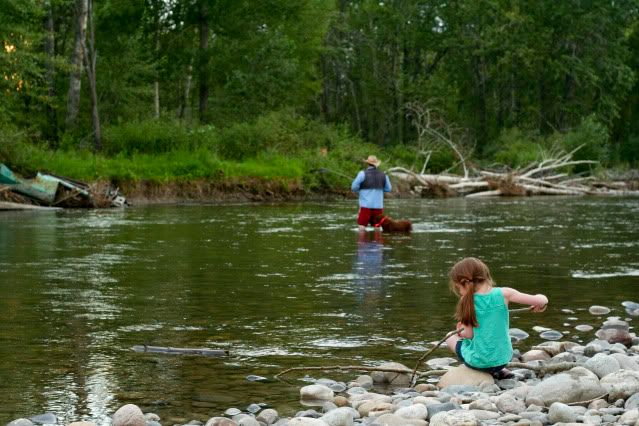 love that i captured this...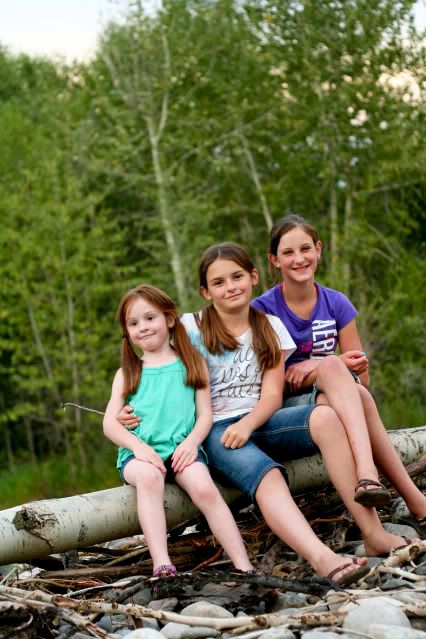 love this!!!!!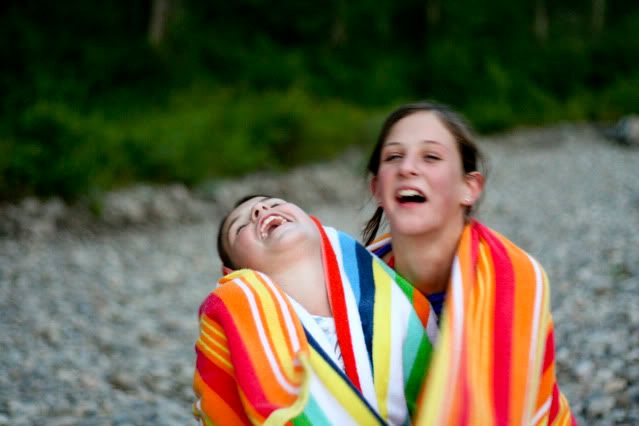 then the girls let their creations go down river...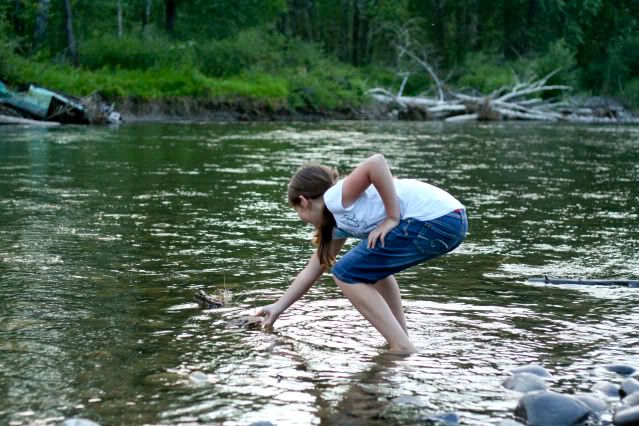 chloe was busy building up her muscles! seriously i have soooooo many of her from this series. i was dying laughing while taking these & knew that if i could get them focused...they would be ones that would go in the all time favorite pile.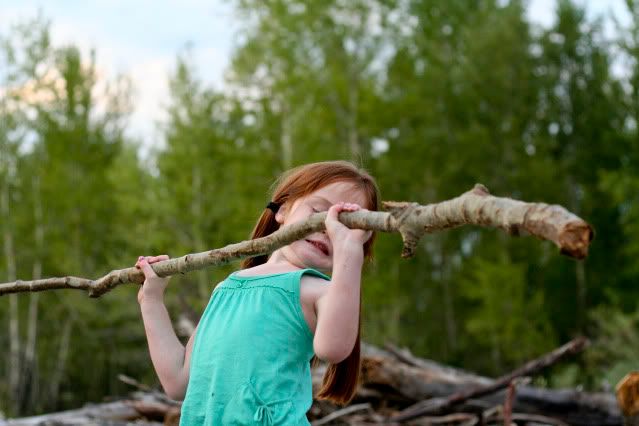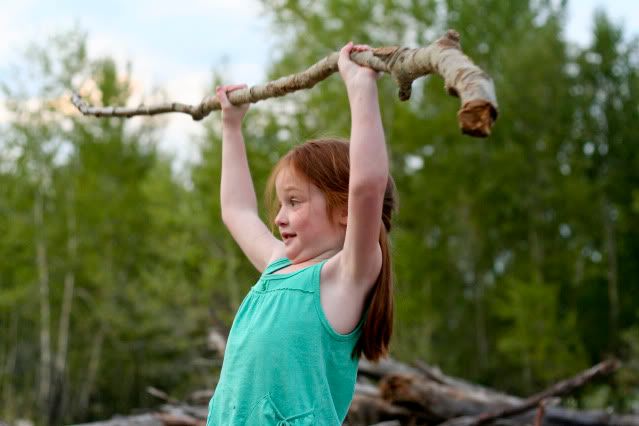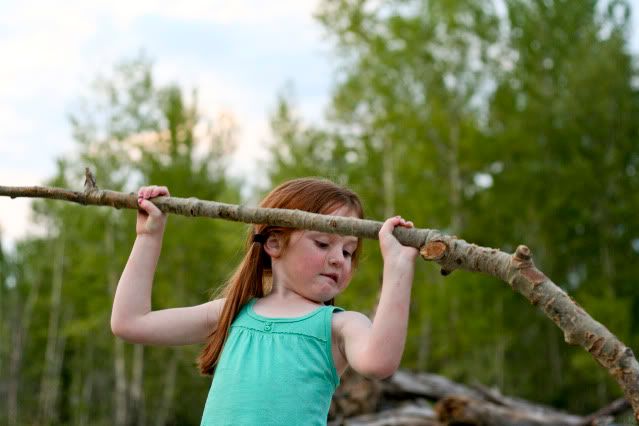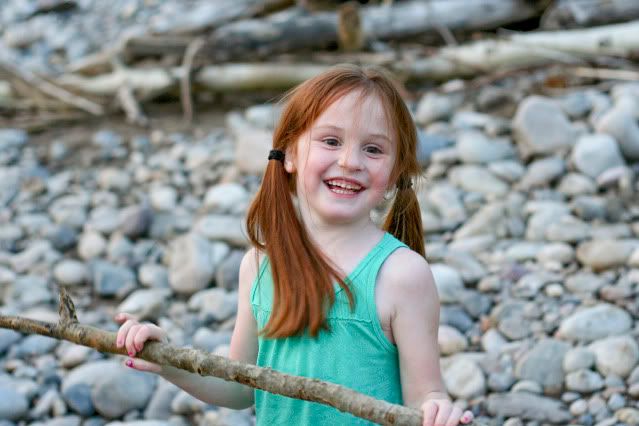 so looking forward to all my photos now...and so glad i didn't throw my camera out the window- it really wasn't broken! it was all operator error! um, yeah, focus points!