*i meant for this to post on the 17th...but hit publish post & forgot to change the date! sorry for 3 posts in 1 day LOL!
chloe started posing like this everytime i asked her to stop for a pic...and it just cracks me up!
i'm not joking...i ask for a photo:
*pause
*hands on hips
*cock hips to the side
*chin down
*smirk on
*smile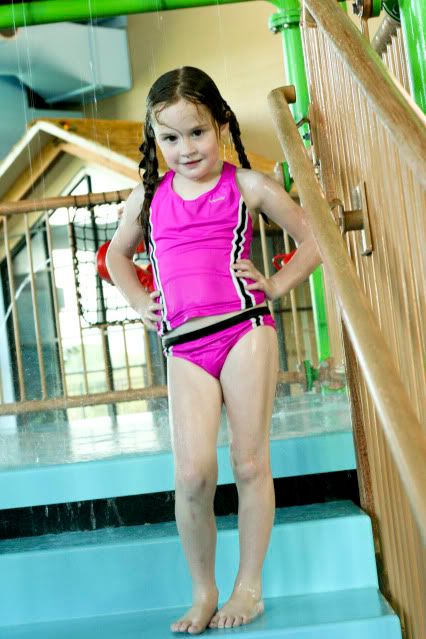 do you see the trend? LOL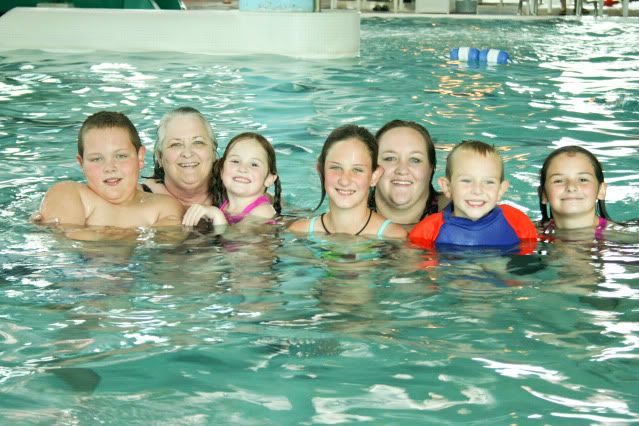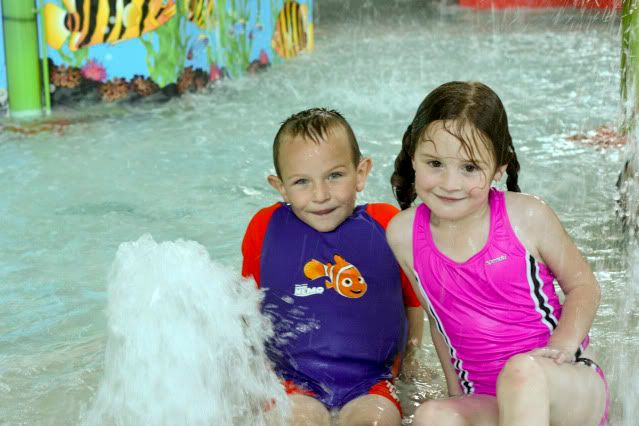 i do have pic's of jordan & brin...but they were blurry. ugh! a focusing problem & low light!
on july 20th, we went to the butterfly pavillion with buck's sister, becky, and her two boys, jj & zach. which was filled with lots of tears!!!!!!!! believe it or not!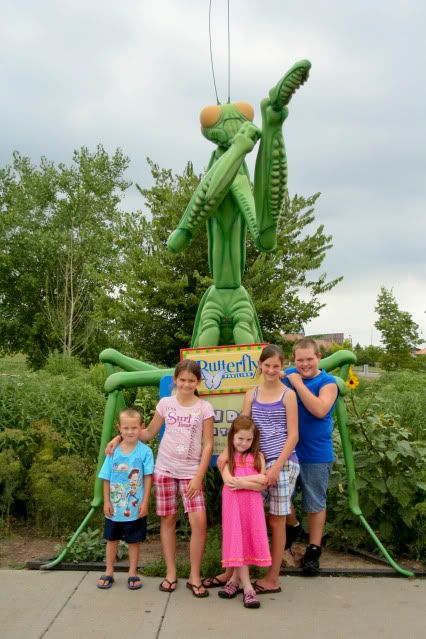 ah, there is that pose again!
happy face right? well, not for long!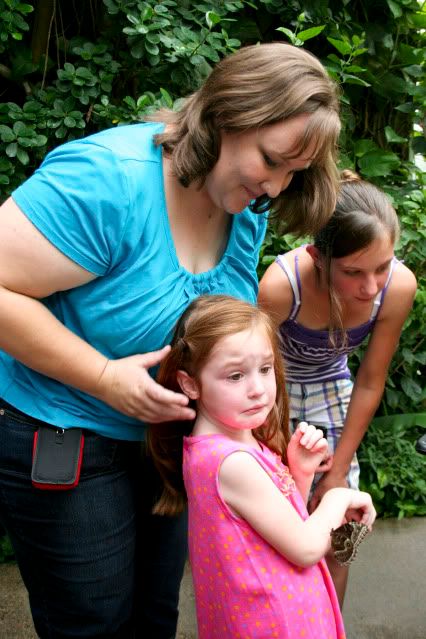 i purposefully dressed chloe in this bright pink dress not only because i knew it would go w/ my butterfly scrapbook supplies...but more so that i knew bright colors attract butterflies. we weren't in the pavillion for more than 5 minutes and this butterfly landed on her arm...
then this lady came & told her that the butterfly was going to die because it has her "skin oils" on it. FREAKED HER OUT!!!!!!!!!!!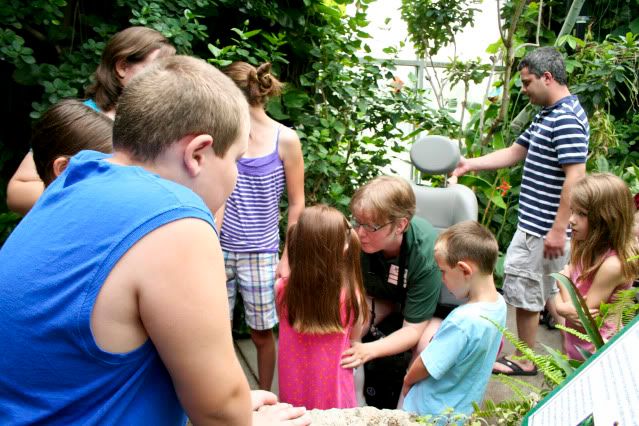 thanks for making my child afraid of butterflies! ugh!!!!!!!!!
so now chloe walks around petrified of any butterfly that is around her. if you've ever been to A butterfly pavillion you know there are hundreds, if not thousands, of butterflies flying around at all times. and you also know that EVERYONE would love to have a butterfly land on them. well, that was totally ruined in the first 10 minutes we were there! there was another lady walking around, an employee, that saw chloe freaking out & was concerned...so she showed her that they couldn't BITE her & that they just tickle with their STRAW tongue. she still didn't buy it...and wanted to leave.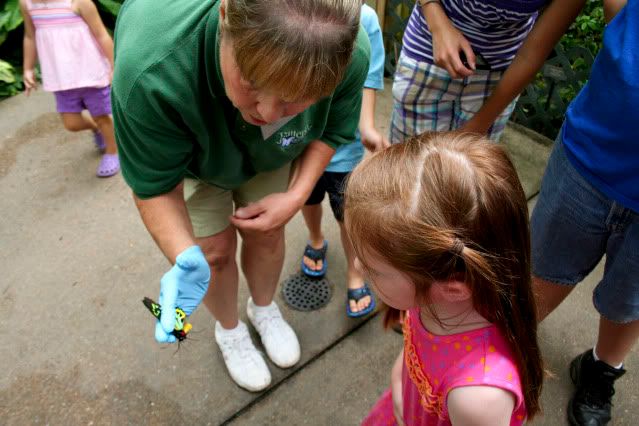 i pushed her on thinking i could get her to calm down a bit & BREATHE!!!!!!!! then brinley started to not like the butterflies...after she had been taking photos like mad with her phone....
jordan, along with JJ & zach were so excited to be walking amongst these HARMLESS creatures fluttering about.
JJ, jordan & i stayed in the pavillion while becky took the little ones out...along with brin. we took tons of photos.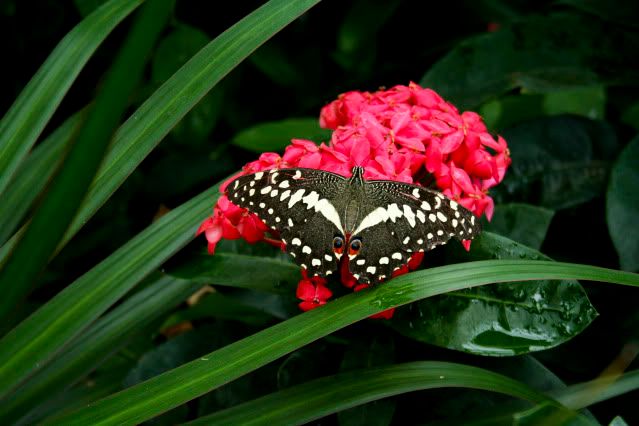 i had one land on my shirt...
then one landed on jordan's camera (well her aunt's camera)...love her excitement!
i bet the next time chloe will want to be dressed in black, brinley won't even go in, jordan will have her own camera & i hope we can bring grandma kathy!