i promised i would share this from the april scrapmuse newsletter...
I have a motto: a page is never complete without a sprinkling (or sometimes a whole lotta) black. Truth be told…I'm drawn to it when I shop for new supplies- gotta have it all. I have this motto for many reasons…
Black is a powerful color. It can be serious, sophisticated, sassy & playful. It gives a fresh, clean look. It makes other colors pop, adds highlights and dimension. It adds a dramatic difference to layouts & makes details pop off the page.
While working with this month's kit I created this layout with & without black just so you could see the difference it really does make…
without black: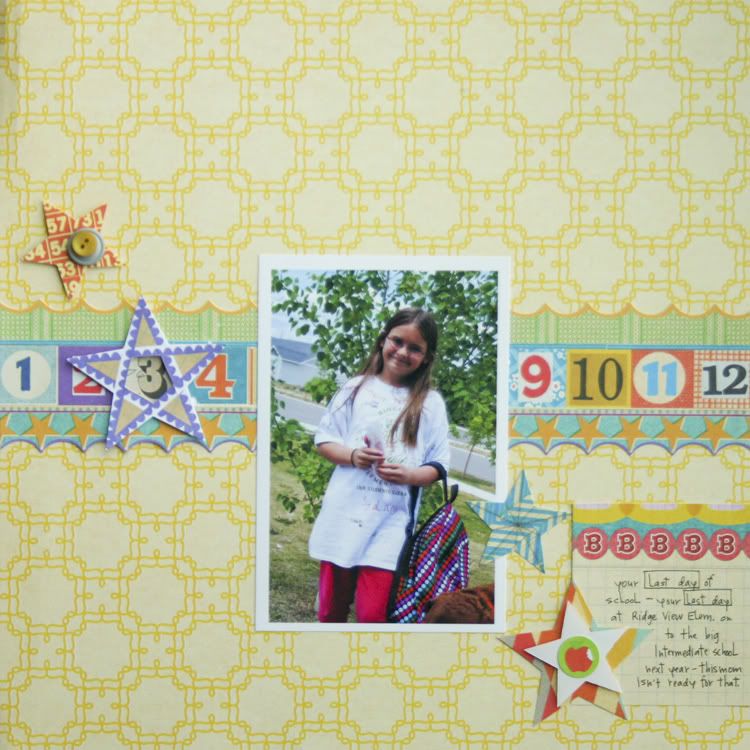 with black added: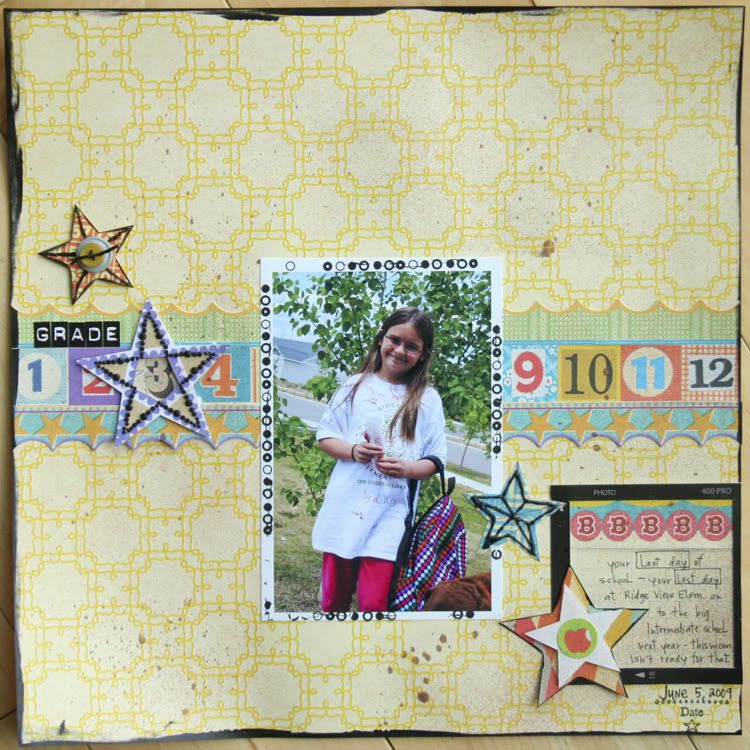 There are so many ways to add black into your layouts:
1. Black papers with dots, grid, wording, damask, floral, etc. are great in just little doses.
2. Craft paint that has a glossy finish (the glossy type has the extra "wowing" power). Use as an edging along papers or to paint embellishments.
3. Glimmer misting- which is something I recently discovered.
4. Inking can add black in a more subtle way- or you can always go all out! I love rubbing my pad along the edges of paper & embellishments both.
5. Adding dimension & detailing with stickles or puffy paint.
6. Sewing by hand or machine with black thread not only adds an additional texture but does so quietly in the smallest details. Little stitched x's or just little hash marks sewn for detail marks.
7. Sewing on buttons instead of using glue dots or diamond glaze. Even better- black buttons (and sewing)!
8. Doodling in black pens, especially a glaze pen (one that is raised- like embossing). Sometimes just a few little detail lines, hand-drawn scallops, dots, or swirls is just the detailing a layout needs . One of my favorites, that really has an impact is to draw two thin lines next to each other with little squares placed between the lines (I call this the Mary Engelbreit line).
9. Love the dymo labeler- save yourself lots of cash by just purchasing black…it goes with everything!
10. Rub-ons…letters, titles, flowers, swirls- EVERYTHING!
11. Black letters for title work.
12. Ribbon- either tied on or ran across the page.
13. Bling-Rhinestones…can you say yummy!
14. Eyelets & Brads- add a bit of shimmer with some glitter to those brads.