i've had this in my head for months now and finally got around to it last week.
i bought the black frames ALL on clearance at hobby lobby in billings in february while at retreat. total score...that big one is 20x30 and i got it for just $8 (it was $50 originally)! i found the black wire/clip board that is HUGE and can hold up to 50 photos (or whatever your heart wants to share)
here
while in billings 2 weeks ago for nat'l scrapbook day when i taught my super fun classes. it makes the wall complete & i'm so glad i finally decided to get it!!
i filled the big frame with a poster print from costco...also just $8.99! woot!
i added some of the girls art work as well as some of my own that i used for projects at nat'l sb day "beyond the page" class. i just love the collagey/fun/homey feel of this wall. such fun memories are up here. chloe's april showers/may flowers art from pre-school. brin's horse. and jordan can't find her juliet picture she drew for me to hang up! :(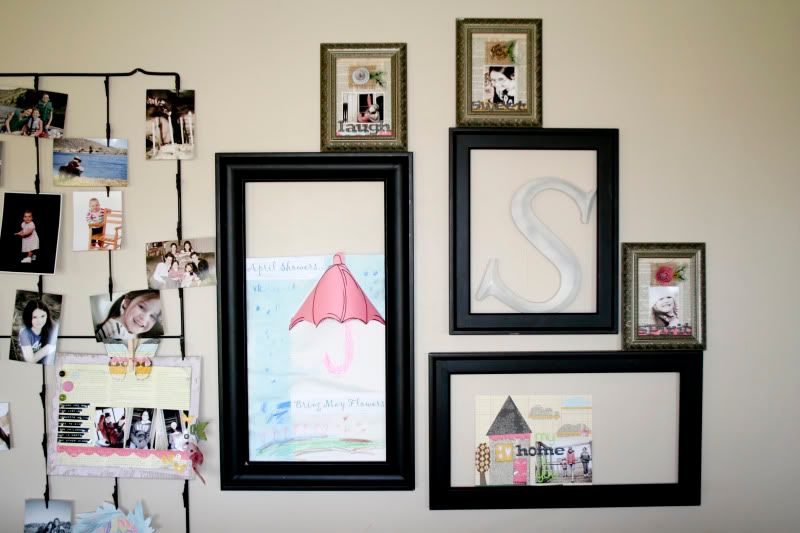 and i just love these...
photos of the girls all at age 1...
then below...
their current photos...
what fun projects have you created lately for your home?