the horses at my mom & dad's place always push the hay out of the bunk. brinley discovered this the first night we were there. so from then on she (& chloe) would scoop up the misplaced hay & put it back into their bunk. some nights grandma even had a few treats for them...carrots! :)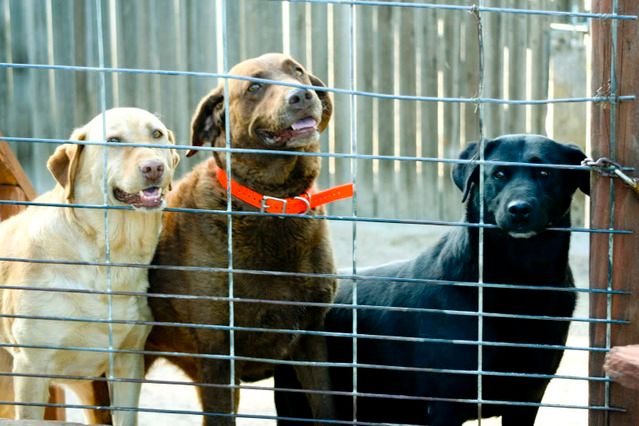 we took sharpie with us, as usual. the poor dog doesn't like the heat so we got her a swimming pool (the little kid kind...the blue plastic ones). the other two dogs are my parents labs- ginger is the yellow lab & abbie is the black lab. poor sharpie...she lost, i would guess, 8-10 pounds while we were there. she won't eat when at my parents. it doesn't matter if we pull her inside so she's by herself or not....which we tried on so many occasions. just never worked. she did have a few bones & dog treats...that's it.
this is just an ordinary photo toeveryone- except for myself. why? well it is the obvious...mowing my parents grass, like old times & because my dad had surgery & couldn't do it himself. helping out felt good. on this particular day i had taken my camera out & sat it on a lawn chair at the front of the house (where this part of the lawn is) along with a memory card (i only had one pic left on the card that was in my camera). so, i have my mom take this photo of me. forgot all about the memory card. went about mowing the back yard. went for a couple days w/o realizing i was missing my camera card. i didn't realize it until i was at misty's house for aspen's birthday party. i totally had a sweating bullets moment. couldn't figure out where it was. i looked everywhere but realized it was missing before i went to mistys. i remembered the night of mowing grass & thought it must be somewhere in the yard. so when we returned to my parents house i searched & searched but had no luck. i did know for certain though that i had taken all of the photos off the card because i wasn't missing any of the photos. *i dump pic's every time i take them* just in case! so fast forward to the next day...i was at buck's mom's house. i was showing becky (buck's sister) & my MIL the photos i had taken thus far & some that were on my computer that i thought they might like to see. that's when i discovered this photo. i realized the pants i was wearing. i hadn't looked in those pockets. i did know that these particular pants were washed & dried already (i kept up on laundry while i was there). so when i got home...i went straight to downstairs in the laundry room & guess what i found. all buttoned up in the front pocket...my camera card! and you wanna know what the whole miracle about it is...it still works (it was in the case shut tight). just don't ever try this yourself! i think it was all luck!
brinley sweeping all my mom's steps was a chore she had to do for the webkinz that my mom had bought her :) too funny!
one afternoon we went to a lake in a nearby town, windsor. this is a new addition since we moved away. so fun. huge swim beach, volleyball nets, grass area w/ theater/stage, playground, the lake...on & on. everyone was there: my sister crystal, her husband bryan, his daughter kaitlyn, my mom & dad, my grandma, my sister misty, her husband todd, their daughter aspen, my 3 girls & myself. we played volleyball starting out in the sand...us 3 sisters. but the sand was really grainy & ate the flesh off our feet. so we moved to the grass...then the water. my mom joined in toward the end & we tried so hard to get her wet! LOL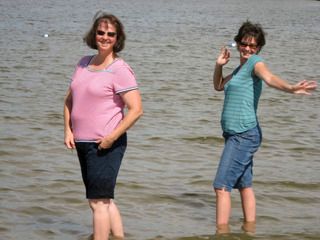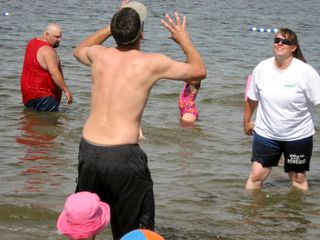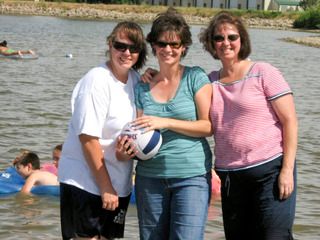 one day my parents, the girls & i headed to denver to go to the aquarium & the zoo. yup, lots to conquer in one day but the aquarium only took 2 hours to go through. i called my friend lynne on the way into denver to see if we could meet up at the zoo at the last minute. she was able too :) so exciting! it's not the first time we've met at the zoo...we don't get to talk & chat but just being together w/ the kiddos is fun sometimes too!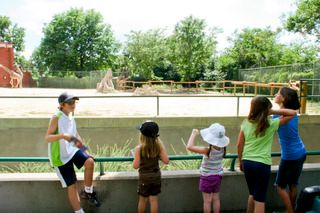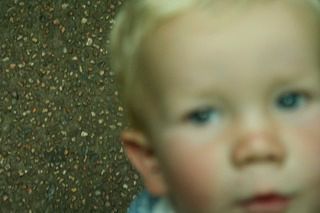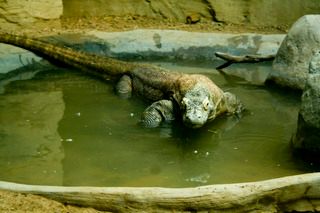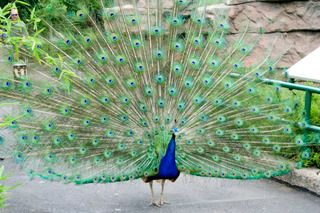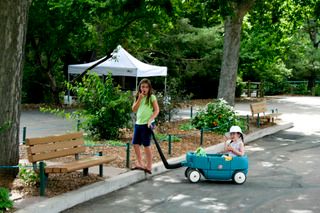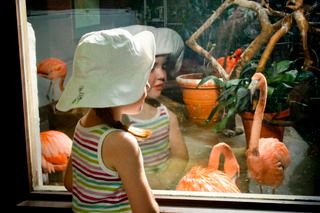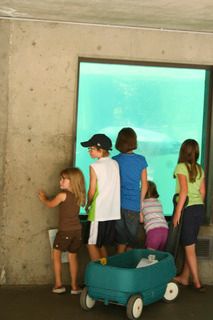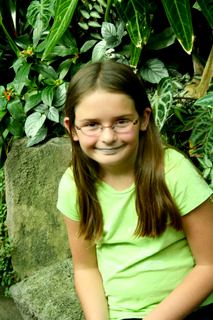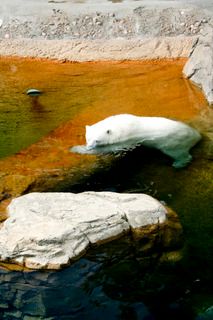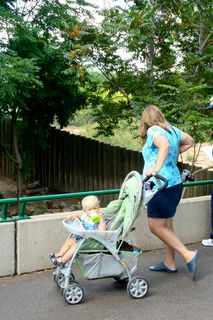 and then the aquarium...
we haven't been here since i was pregnant w/ brinley...
jordan was especially excited for this outing!
loved watching the otters at play!
my parents w/ the girls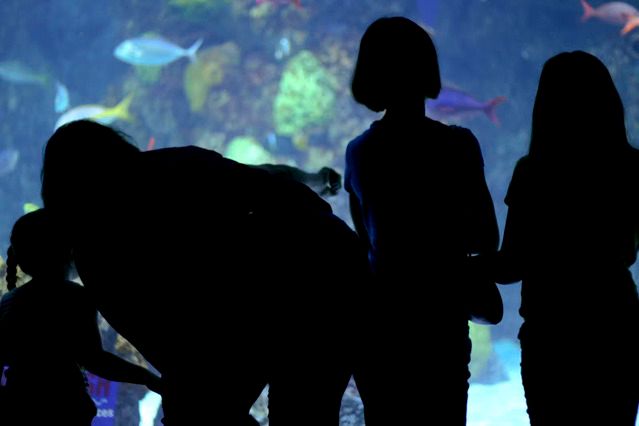 chloe, my mom, jordan & brin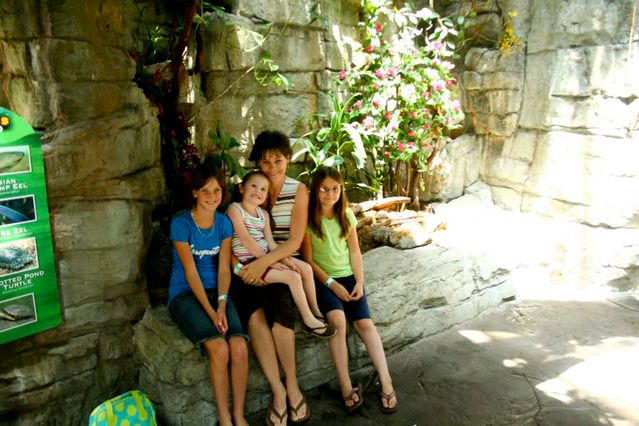 chloe & the turtle...there is a bit of a story w/ this shot. one that i just now realized i've never posted about. need to make sure i do a photo of the day about it*! so, chloe wants a pet turtle. i think NOT. i have no idea how to care for them & i think it's just another pet mess that i would have to handle. so i told her that we have a pet turtle at pet smart. we just go visit whenever we want & they take care of it for us so that we don't hurt it. she believes & it's better that way! :) so she was quite smitten w/ the turtle here...loved watching him swim around the tank.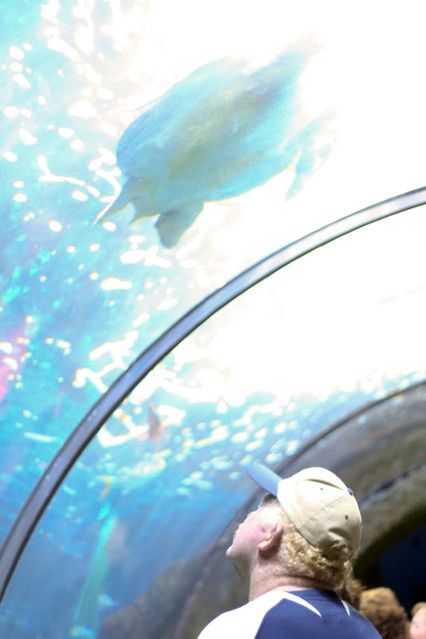 and she loved when they were swimming over head in the tunnel.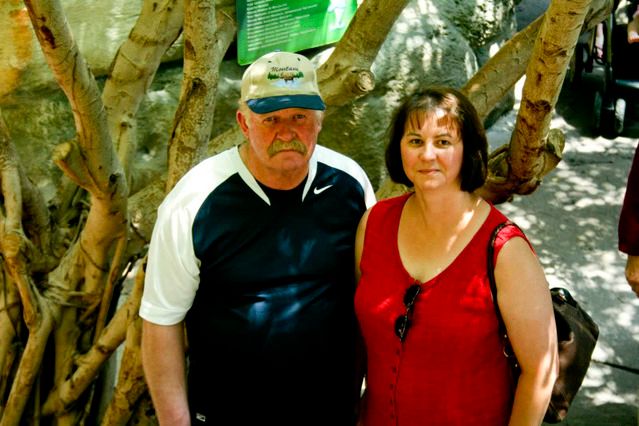 my mom & dad. my poor dad...this is only 4 days after surgery. he still had to wear his "city clothes" around because of the incision. so, i'm sure he wouldn't be too happy that i posted any shots of him in his city attire...but i love them just the same. my dad is a cowboy hat, wranglers, western shirt & boots guy!
one of the sharks came up to the tank & opened its mouth by jordan...she freaked & said it was trying to eat her! LOL is there really enough meat on those bones to satisfy him...probably NOT!
at the end of the exhibit there is a tank full of sting-rays (w/o their barbs) & you can touch them w/ 2 fingers as they swim by. jordan was the only brave soul.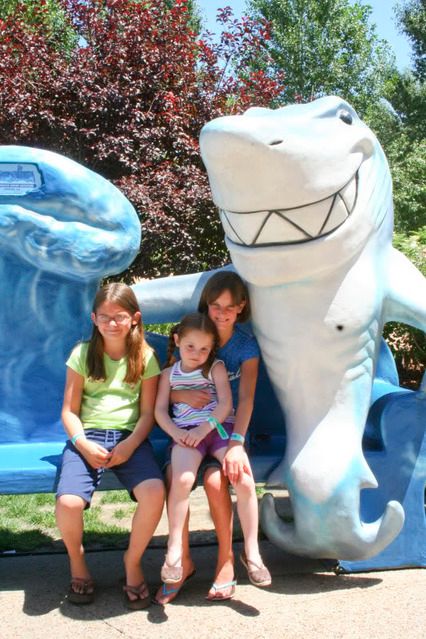 just outside the exhibit...the 3 girls.
one evening we went bowling w/ buck's family...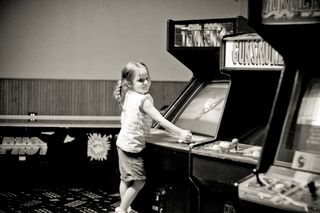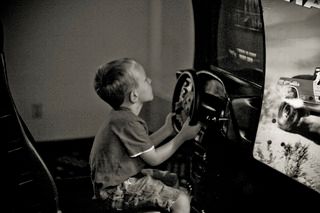 and thanks to wii bowling, my girls are actually quite good :)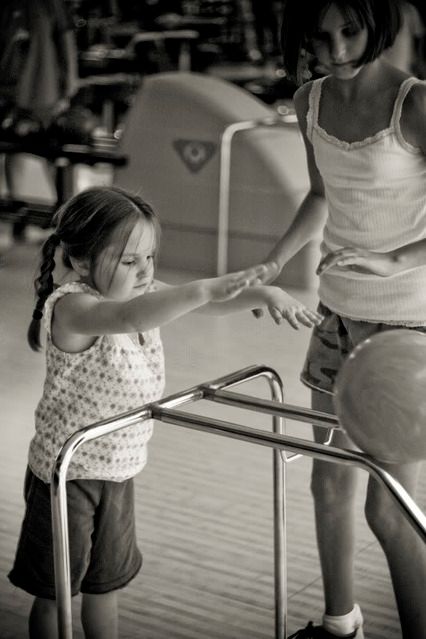 chloe didn't use this ball setter-upper thing for long...she went onto doing it herself after a few runs w/ this thing.