we spent the day hiking, relaxing & enjoying each other's company. we took a hike up to a local waterfall. there are two waterfalls that you can go to within a couple miles of each other...the girls & i had only been to palisade falls, not grotto falls. now, grotto falls is a bit more than a mile long hike (while palisade is 0.6 miles) so i wasn't sure how chloe would do...she did the whole trek there & back without being carried once! so proud of her! but lets not fail to mention that she did ask. we just got her mind onto other subjects at the mentioning of it! :) while our hike served as something fun for us to do as a family i did have another agenda...12 year shots of jordan! gotta multi-task when you can, right? :)
so our photos...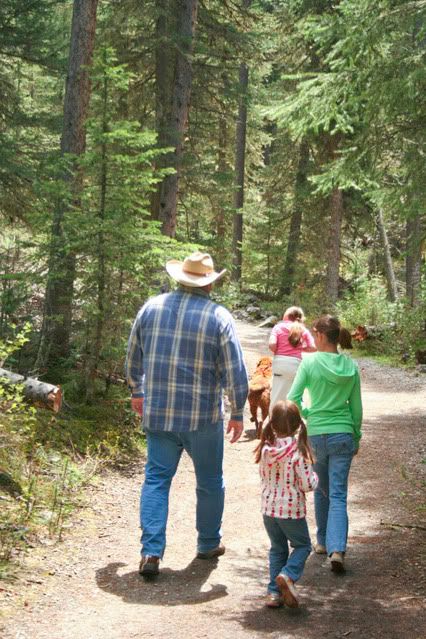 buck also talked tons with the girls about the surroundings & survival skills. here he is showing them the bugs between the layers of bark...that the bears feed on. he mentioned that you can also eat them if you get stranded in the wilderness. ew!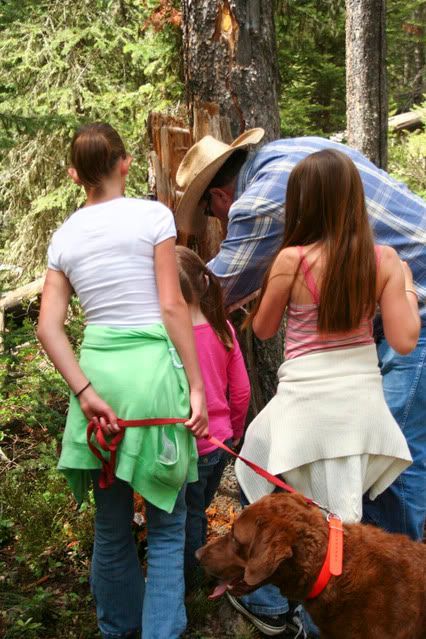 grotto falls...
not really what we expected i must admit...but still amazing in it's own right. i guess i love waterfalls more if they are more extravagant...off a really big mountainside & tumbling extreme heights...grand is the word! this one was ferocious!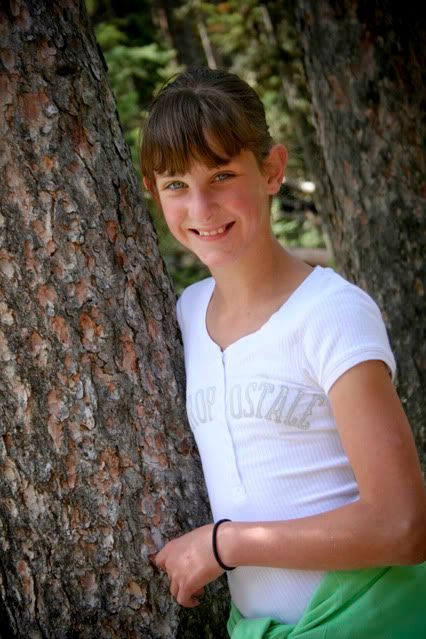 the dad. rose. the nanny dog, sharpie.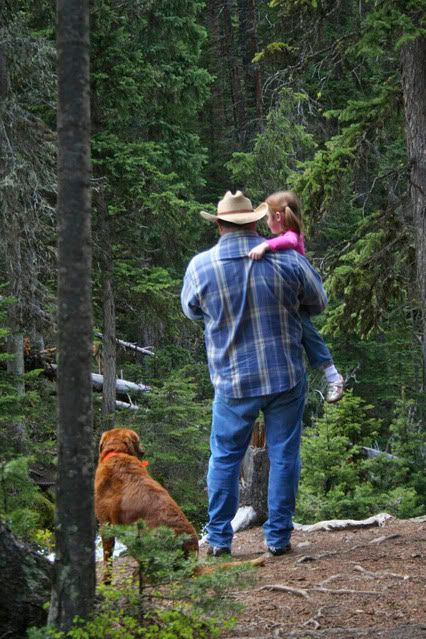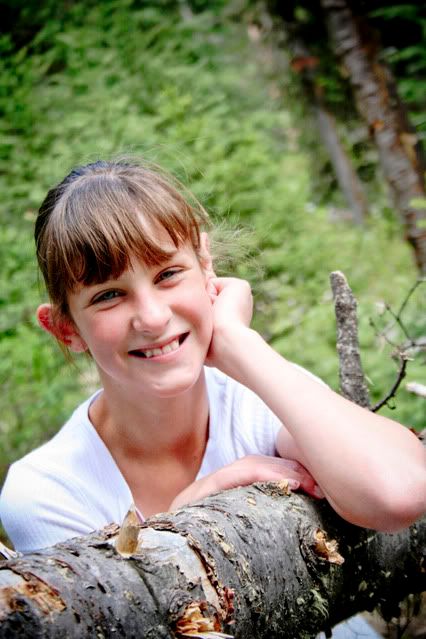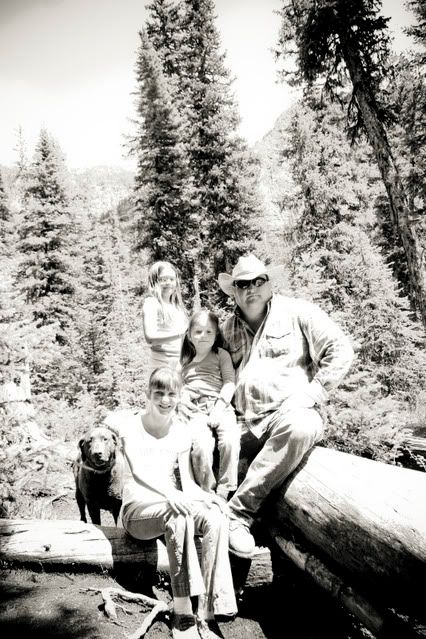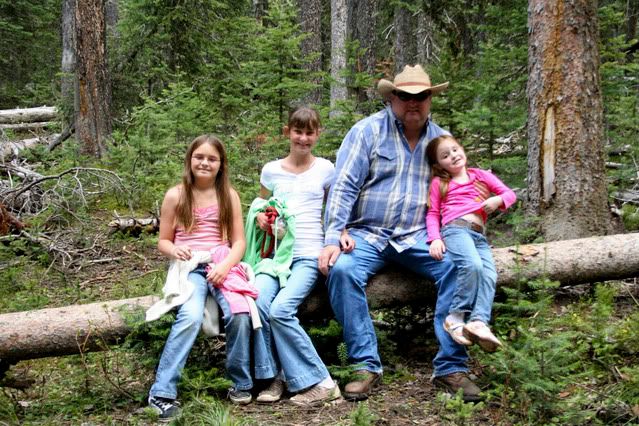 then we decided to head back down to the lake...stopped & let sharpie get in the water (since the falls water was to fast & furious)...take some more pic's!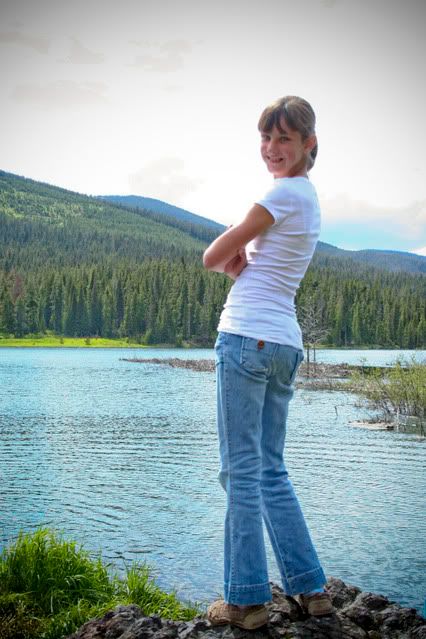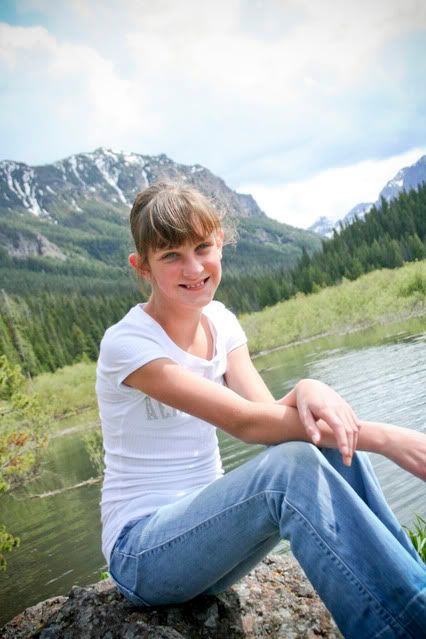 can you believe how green it is here! it's amazing! it's like a mini-ireland! we still have snow on both the bridgers & spanish peaks. and actually, there was snow in some spots on our hike. crazy! it's almost july!
and i'm so excited that i caught this next photo...it looks like she's introducing our day to you, introducing you to our montana that we love as our home, introducing you to hyalite canyon & letting all know that she is the one & only family member born here in MT...her MT! (buck, jordan, brinley & i were all born at the same hospital in CO).
brinley took this of me...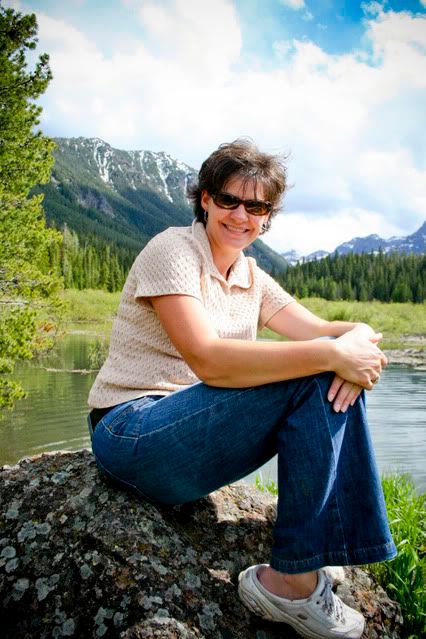 this is the view from the other direction...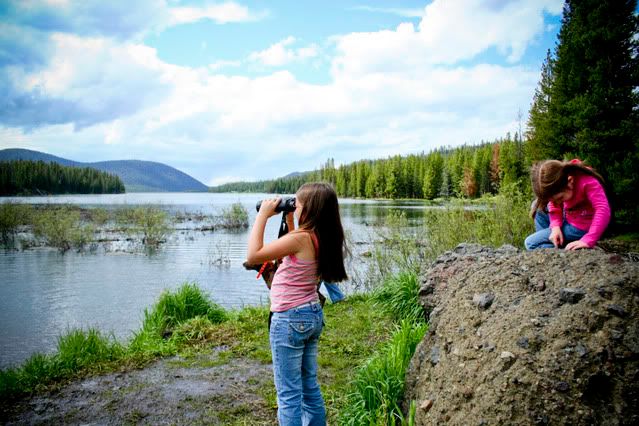 brinley also took this shot...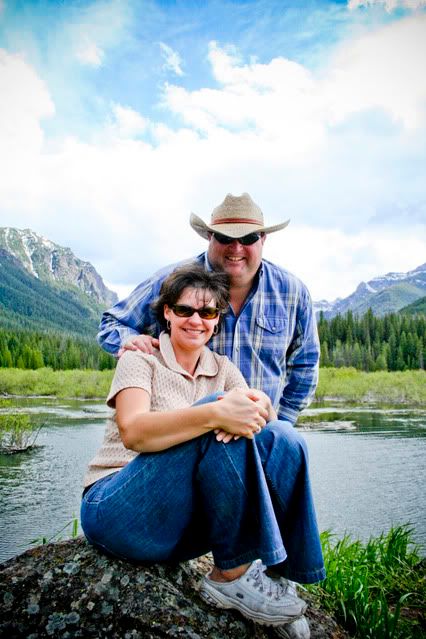 and one of my favorite shots...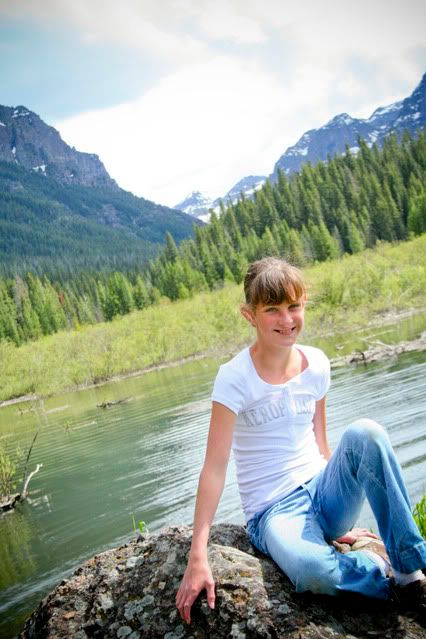 and jordan took this one...
today is our 13 year wedding anniversary! i have some beautiful roses on my table tonight :)