remember the story of jordan's hand...joey bit her after having him for a day and a half.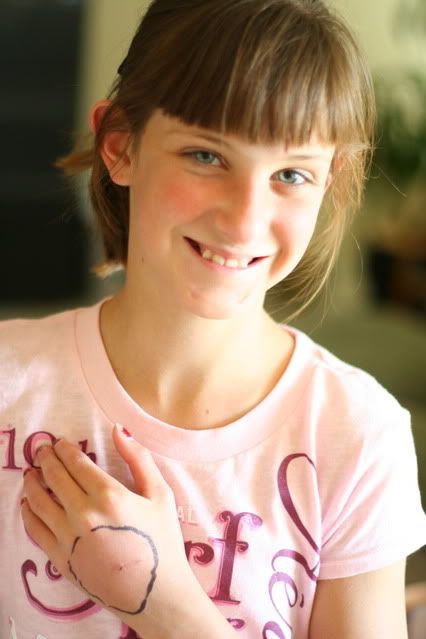 the dr. put the black sharpie marker around the infected area & if the infection would of moved outside of the marked area we would of done IV antibiotics the next morning. but $130 prescription later....it was better the next morning, just after one dose. now, she has just a little scar. & we have cats that are getting along & play with each other!
brinley had her 3rd grade graduation! can you believe we got her to wear a dress. when my mom & dad were here over memorial day weekend we went shopping & found this dress for brinley. she is so in love with it. & now, keeps asking to wear it. then they wore these shirts to cover it up, ugh! i couldn't believe that the kids didn't dress up more! it was a very big ordeal!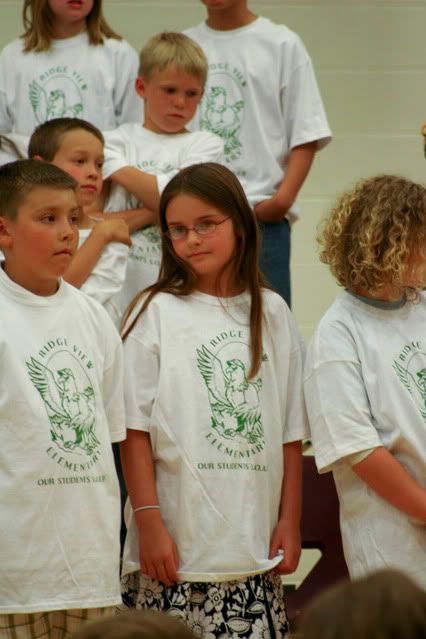 then after school i took her outside on the playground to take some pic's...they turned out cute but i want to do some more this summer...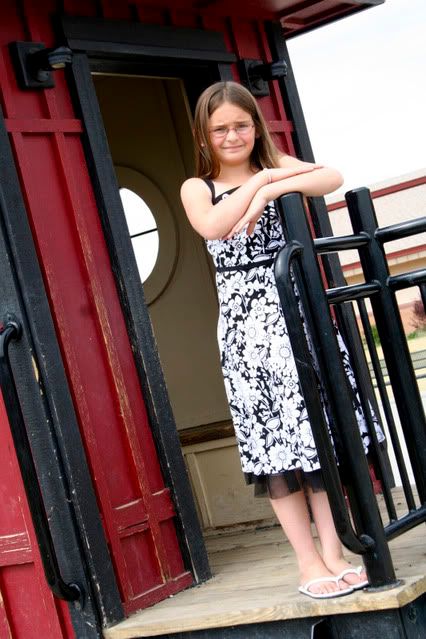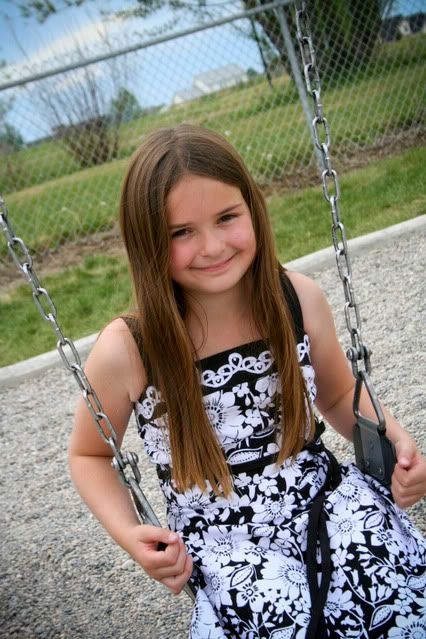 this will be the first year since we moved here that i don't have a kid in the elementary school...chloe will be in pre-school & then back to the elementary...i truely will miss the teachers.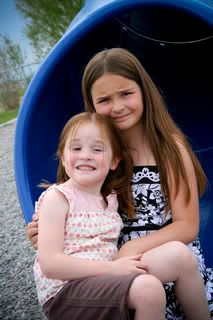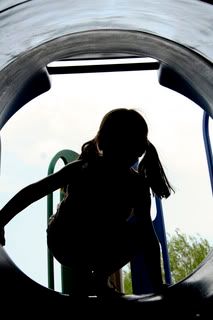 and finally, this is chloe with her babysitter- Camille.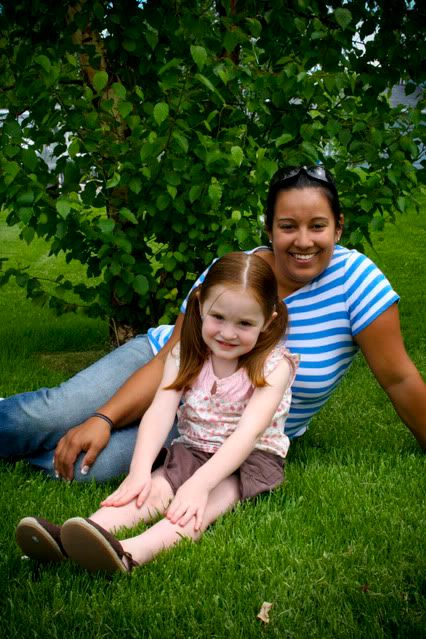 she's getting ready to move to hawaii...her DH is being moved there (he's in the marines). i will truely miss her...she was so sweet & chloe was finally at the point where she loved going there- now the time is over! summer work is pretty sporadic & i'm having the same 14 year old watch chloe as i did last summer. amie. chloe adores her. then in the fall i will have chloe in pre-school 2x/week & then just take her with me when i work for andrea. if i do cleaning however...i need to find someone for those days. i have a friend who's got a lady that's getting back into daycare/montessori & is only looking for 6 kids...need to get her #!