for spring (and i'm such a snow person)! the grass is showing green in bits, i have a few flowers coming up & the sun has been shining amongst a few rain showers here & there.
i took these today for my POTD...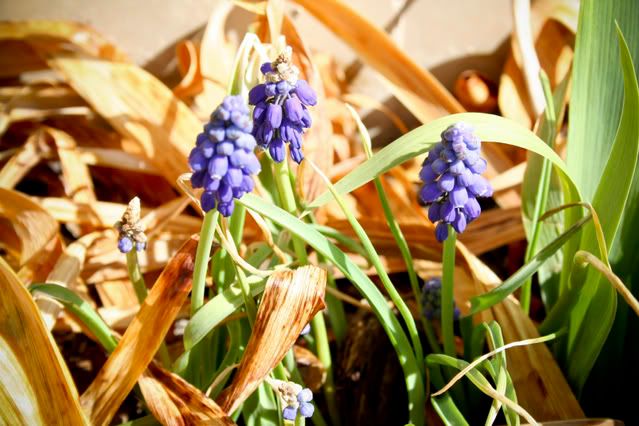 can you imagine living by this....ah! STUNNING!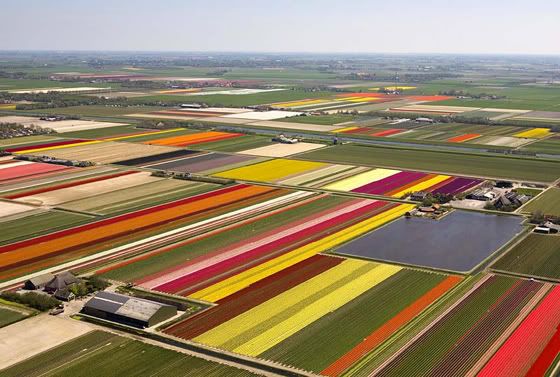 found here:
netherlands tulips
a little funny...
chloe is now referring to herself as "Rose". she told me the other day that she wanted to change her name. i said...what do you want to be called. and she looked up into the blank air & came up with "Rose". too funny. there is an instance in the beginning of her life where I called her "Rosebud"...shown here...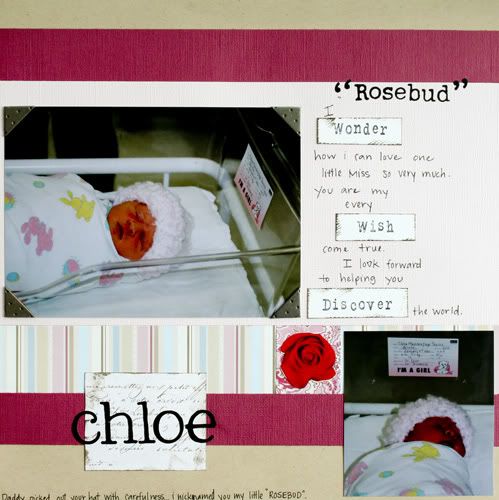 isn't she just the sweetest thing...the day she was born (1-3-05)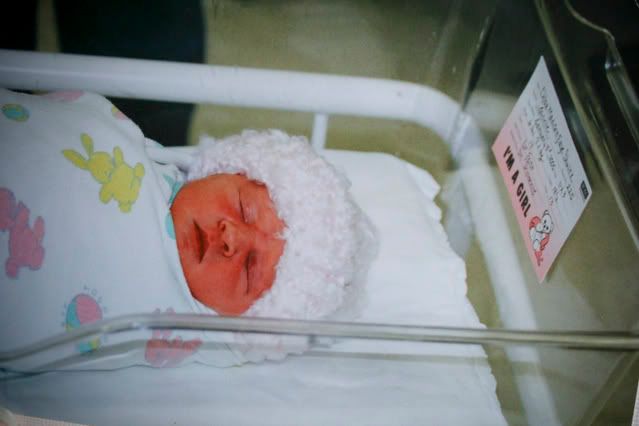 some inspiration going to be worked into some layouts that i've collected this week. the family circus cartoon i found this week while working at the manships & it totally fits chloe...it reads..."how much of a snack do i get to eat before it becomes a meal?" OMG...that is so chloe! to a T! the reeces paper says..."it's totally okay to lick the wrappers"...so jordan! :) then today in the mail i got this postcard from a local church...it reads "get rid of the baggage & pick up HOPE, LOVE, LIFE." love that motto! then the noteworthy MM packaging...i'm going to make a template first so i have a small bracket to use then use it on a layout- covering up the M & the small writing- i can leave the noteworthy as part of "journaling". love getting these inspirations & love the "free" sb supplies :)! where do you find inspiration from?
some layouts that i created for aspen the past couple days: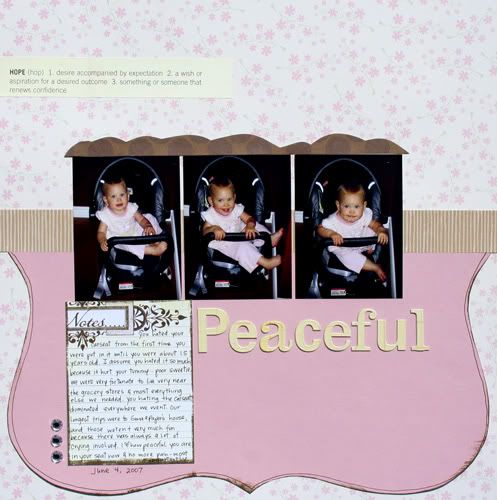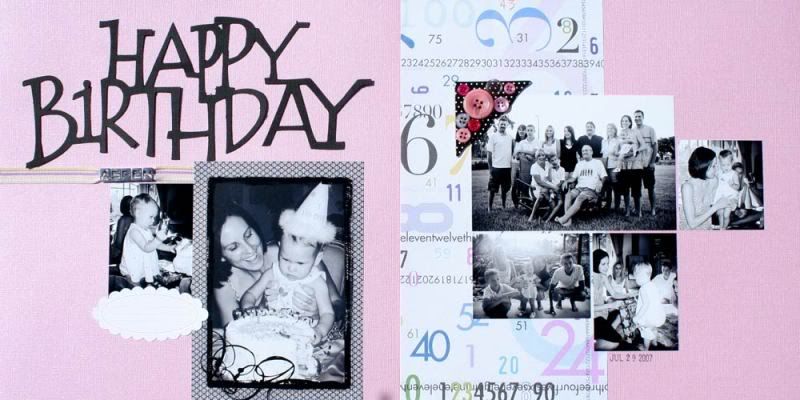 what is everyone's plans for easter? we're just hanging out here...nothing big going on. tomorrow is a big day...4H easter egg hunt, pic's w/ the easter bunny @ the mall (which jordan has informed me she won't be participating because it's SO embarassing...ah, i knew this day would come), coloring eggs & we pick up our new kitten at the
heart of the valley
animal shelter. she was spayed this morning & buck just got a call saying she's doing well & that it would be a good idea to give her the night to get a bit better & to come pick her up tomorrow. the girls are so excited! i hope this goes well & that she's a good mix with our family. i will update with photos soon i'm sure :)