i can't believe tonight is the last night of
ER
. it's been on for 15 years! that means i started watching this way before i had kids & was married! that's crazy! & it still draws me to watch everything unfold on thursday nights!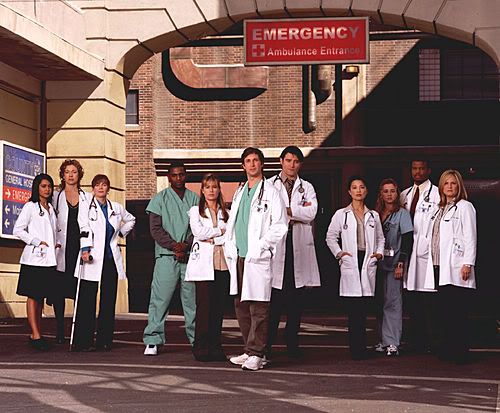 photos courtesy of
NBC
have i ever mentioned how this little girl rarely calls me mom, she calls me by my first name, janelle. it's so funny...she mostly does it during her pretend play...which has turned out to be non-stop. so constantly...i hear, "janelle" coming from her lips. it's so funny! she even does this w/ buck when he gets home in the evenings. have to remember to do a layout about that one!
speaking of layouts...been back on track today after cleaning the whole entire house!
i only have 14 days to get layouts done for aspen to take with me so i'm working like a crazy woman to get as many done as i can. this weekend we are having an online crop over @
playground of memories
and i can't wait...starts first thing in the morning. can't wait to see what the challenges are & what everyone creates.
when i upload layouts it's generally the same time every day...winding down time...around 4:30 or so. the sun comes beaming through the sliding glass door in the dining room & i get so frustrated because it's so bright & hard to see the screen. however, today i thought- i wonder if i can capture my reflection in my screen onto the camera...sure enough...love these!