today it is beautiful outside...in the mid 60's. that's suppose to change by tomorrow...snow & rain! so i thought chloe & i would go to the pumpkin patch as our first stop in town....this is rocky creek farms. it's on the east side of bozeman. love this place. we first visited the goats & rode on the tire swings...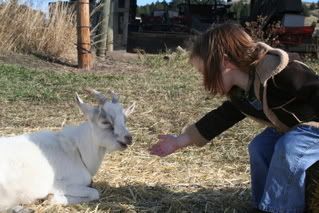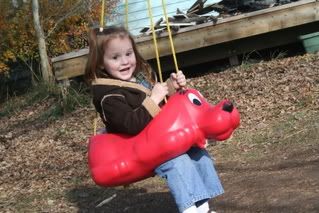 then we rode out to the pumpkin patch on the hay ride...
we each picked out a small pumpkin...easy for us to carry...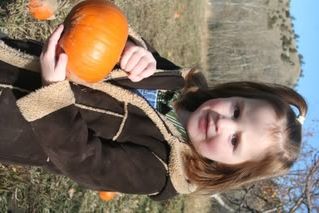 once we returned back to the barn area we posed for some fall pic's on the old pick-up...which took lots of convincing to look at me & smile...she now just says "cheese" & doesn't look. my antics of "look i have a butterfly" & "look a puppy" are starting to be figured out...so i have to think of something else.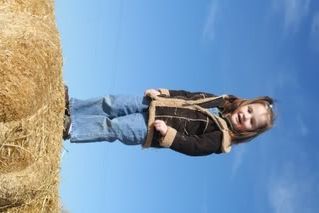 we had a wonderful time! she didn't want to leave!
halloween update...jordan & brinley had halloween taken away from them. we had a 4 day weekend & they were absolutely horrible...fighting, hitting, screaming- and after a million & one warnings of going to take it away i finally did. they were devastated & we'll see on wednesday how they react when they are not going to be participating in anything but homework, showers & bath's. i'm sticking to it this time & trying to make a point. i had to make it hurt & hopefully this gets the attention i want it too!