jordan has basketball sign-ups tonight! buck is going to take her...the official resident "basketball coach"...i can't wait to see her play in an actual game & just not at a camp! hoping that she can be as good as my sister Misty...she's an all stater! wish she lived closer by...jordan would eat up her coaching daily i'm sure of it!
here is a layout i created about her reading...good to see them pick up books without being told...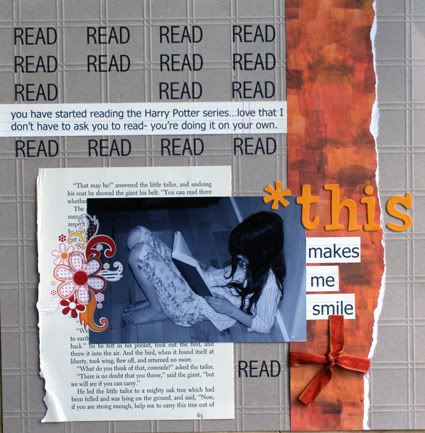 tonight we are going to watch transformers! should be amazing as i've been told. i've been doing my wifey/mother chores today...laundry, baking, laundry, laundry, moping! ick!
off to bake banana bread & switch the laundry around