well if you read my blog you already know that jordan & brinley had halloween taken away from them for behavior. rest assured, everyone, i will still scrap it...they just won't be in their costumes. i'm sure this year, despite their punishment, it will be most memorable to them. so tonight while i was cooking supper i asked them to write a letter to "mom & dad" telling us why they were punished & what they ARE going to do to fix their behavior! brinley had a complete melt down over not being able to spell & jordan bucked right up & got hers done! then helped brinley w/ a very short note & w/ her spelling! so...i took photos of them w/ our pumpkin & am going to scrap it along with the letter...jordan even asked if she should frown & be upset for the photo! too funny!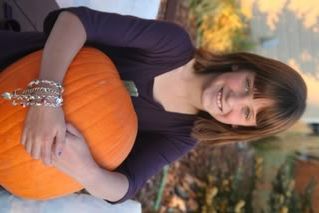 so then there is chloe...a bunny! this costume was my littlest sister, brandy's costume when she was 2 as well! how fun! i just added updated ears & the bow (sb supplies to the rescue).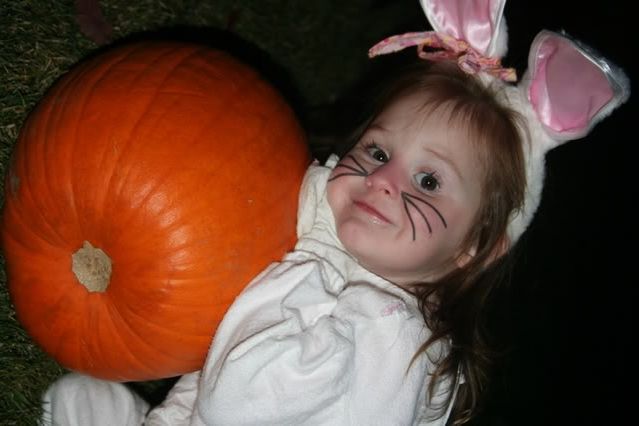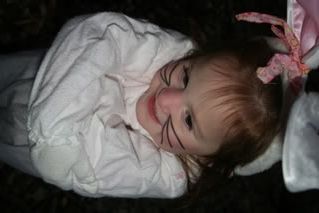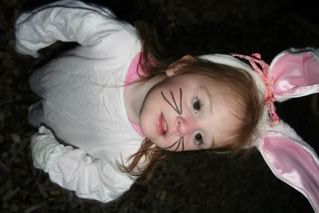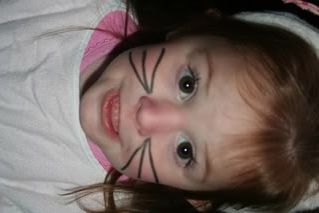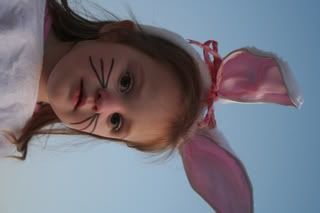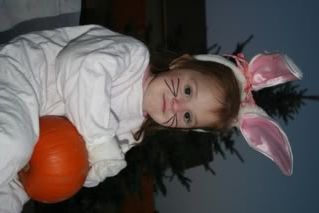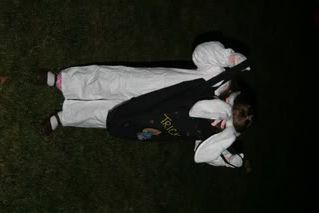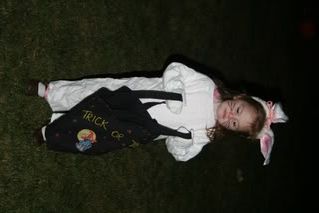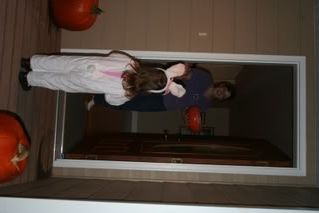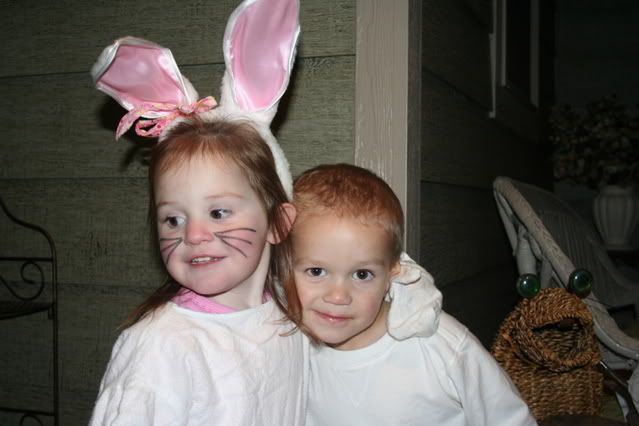 chloe & i headed outside to take pictures of her- by herself. man she doesn't sit still. buck stayed home w/ jordan & brinley. buck let them have a piece of candy! then he let them pass it out to the trick-or-treat brigade! man they keep ya runnin to the door. but...jordan enjoyed it & was a trooper. brinley...once she saw someone she knew- she backed away. i even had parents/kids from the neighborhood ask where they were...i told them they were grounded from halloween for acting "badly" (to say the least)...i was surprised that some other parents, i think 4, told me they threatened the same but didn't follow through & were in awe that i did. i am bound to make my point w/ those girls! they couldn't believe how much candy chloe got just from 2 blocks & not every house. i think they learned their lesson. brinley though is so stubborn...so i'm sure it's going to take every day reminders! so, i think they learned their lesson that i'm not going to give in & let them earn punishment time back. crossing my fingers!