i am forever grateful for the day i stepped into a *new* local scrapbook store about a month after chloe was born. the store was hopping with people all around & they were having a weekday "mom crop". i recognized a few people but didn't say hello immediately. i browsed the store until someone saw me & pulled me back into the crop area. they all ooohed & awed over little chloe & i told them about her birth & rough go we had. i then met the owner, she invited me to come to the saturday crop and said that i was more than welcome to bring chloe along. so, i went home, started gathering stuff to start chloe's book, ya know, pre-planning. and the next weekend, i attended my very first crop w/ a newborn :) i brought her bouncy seat & swing...lots of blankies, formula & diapers. i knew i could do this...did the whole crop/baby routine w/ both jordan & brinley as well. if i remember right, i got quite a few pages done that day as i started her book.
at the crop, there was a girl named sara. when i was up walking around with chloe she said that she had a baby probably pretty close to the same age. he was born january 8th. i told her i was still in the hospital then...it was the day of one of her transfusions. i never saw sara while i was there, because she stayed in her room & kept baby finley with her.
we started attending the crops every time one was held...which if i remember right, was every other saturday, or close to it. we would chat each time & looked forward to seeing each other. i always brought chloe with me. and occasionally her husband would swing by to visit her & have baby finley with him...and i would get to baby finley. thru all our conversations, we figured out lots of fun tid bits about *US* before we even knew each other or became friends.
*sara is a nurse for a OBGYN dr. in the same practice as the dr. i was being cared by & knew all about me & the circumstances of my pregnancy. her dr. observed a few of the amnio's with my dr., as well as checking on me in some of the follow-ups in labor & delivery (after i had amnio's i would go to labor & delivery to be monitored for about an hour to make sure everything was stable before going home). we never met.
*i was feeding chloe in the nursery when finley was brought in minutes after being born...5 days after chloe, & i know this because i remember her parents & husband being there at that time. finley was also a frank breach...his legs were up by his ears & over time they slowly went down. i remember asking the nurses...why are his legs like that. i'd never heard of frank breach before. how amazing is it that i was there when he was born...and saw him! goosebumps! and like i said...i only ever saw her parents & husband the day he was born. but, we never met.
but we did finally meet that first crop saturday. we were put on the stores design team together. both scrapping for our new babies. after the scrapbook store closed (after only 6 months), we started to scrapbook together on a regular basis. and have ever since. we go to dinner, movies, retreats, splash park, etc...for mommy time & then together w/ our kiddos. her 2 boys, my 3 girls. she added a new little guy, truman this summer into our mix. truman is the first baby chloe ever held.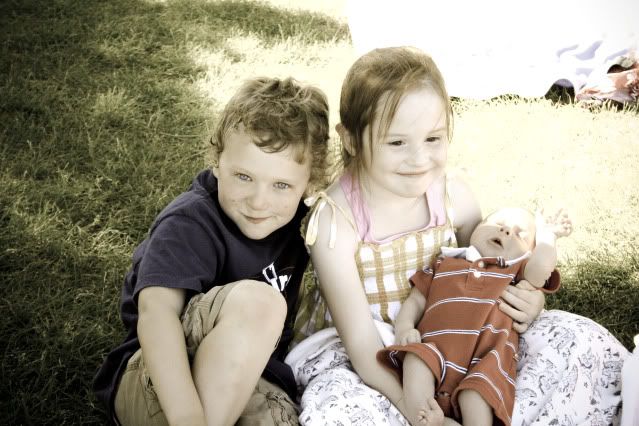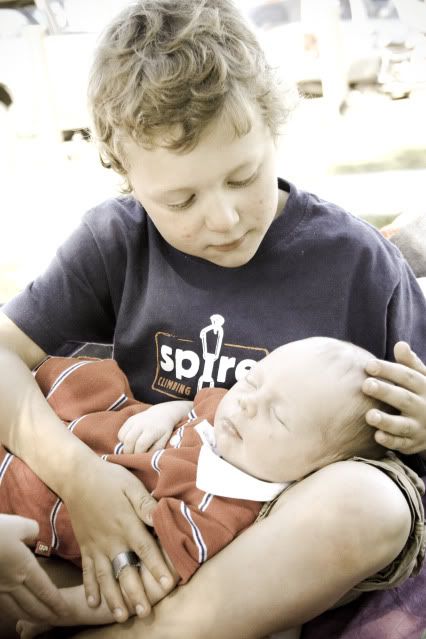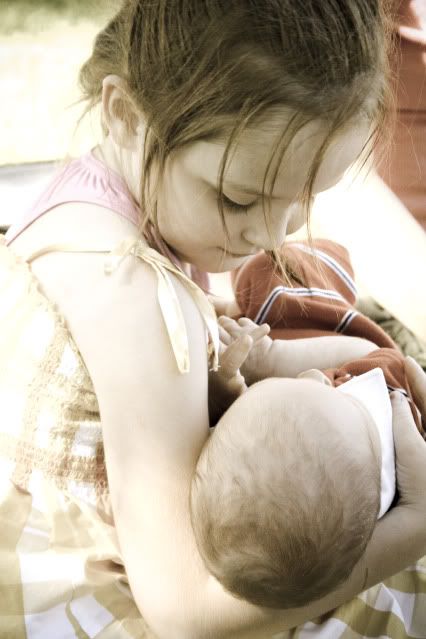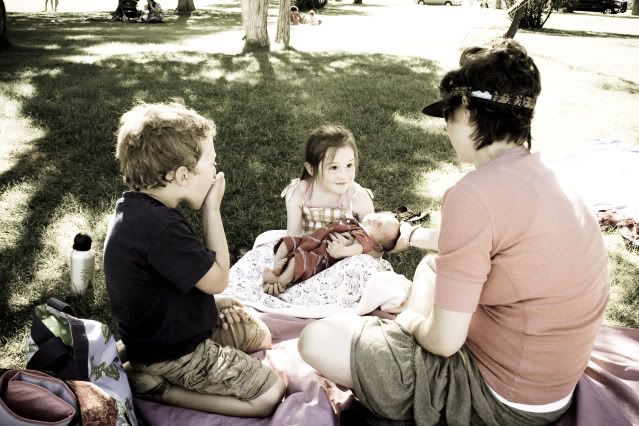 we both firmly believe that this sb store, however short lived it was, was brought here to bring us together. we were destined to be friends. circumstances that all finally aligned gave us the chance to be friends. we have absolutely NO DRAMA, we have the best time when we are together & just truely adore one another. we chat with no judging & are completely open books. love that. i don't know what i would do without her. wish we could see more of each other...but life is constantly busy for both of us. but, we do make it a priority to hang out...sometimes scrap, sometimes not.
in a recent email discussing our plans to go to retreat at the end of february she said she had to work that friday & wouldn't be able to leave until after she was done for the day. i told her in a reply back...that is absolutely no problem. she replied back, you would do that for me? GIRL...i would do anything for you!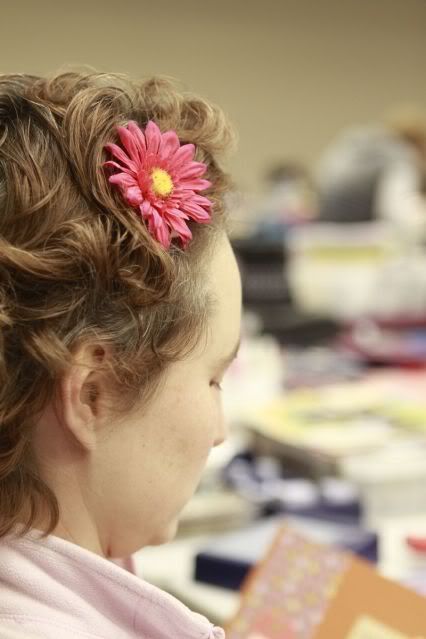 (photo by Lovely...another fab friend)
i adore you, love you & and i am ever so grateful for you my beloved sara! we were destined to be friends! so along with chloe & finley celebrating their birthdays (she on the 3rd & he on the 8th), it is also the time of year that we celebrate our friendship. a true added bonus, totally unexpected, that i received when chloe was born!