i've been sitting on my couch with a box of kleenex, hot mint tea and my laptop most of the day today. i've got this aweful cold bug...the nyquil kind...you know the list they talk about in their commercial! ugh! my ears, throat & nose are my major symptoms & let me just say: I'M OVER IT! it's day 3 now! going to try & work tomorrow, that should be interesting!!!
so, it's been a while since my last post & i swear i have TONS of photos to share! :)
over labor day weekend we decided to take a last "summer" vacay with the buckster. we headed to Lagoon amusement park in salt lake city, UT. we'd never been to UT so it was a treat to take a drive over just to see the beautiful country- montana, idaho & utah! loved it all! we stopped in idaho falls, idaho to have dinner with our good friends, the monaghans (she's going to RN school there). then we drove the rest of the way...arriving just after 12:30am. checked into our hotel & snuggled in for some good zzzzzzz's.
the weather was HOT...106! thank goodness lagoon is filled w/ tons of HUGE trees! it certainly helped! when we first pulled up to the park, got out of the car & were walking up to the entrance...there were trees w/ acorns! never seen acorns in real life! LOVE IT! chloe even picked a couple...we still have them :)
this was our first ride...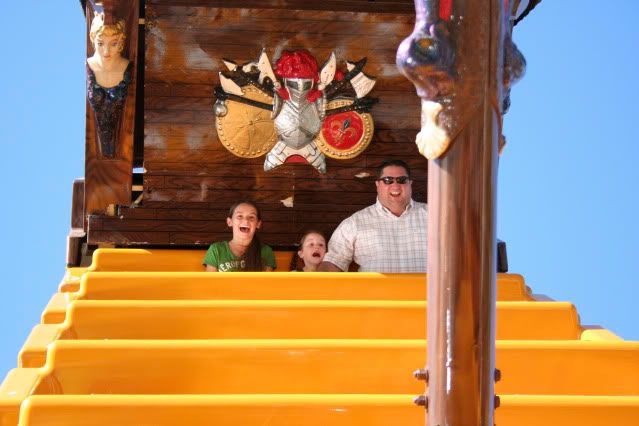 and as you can probably tell, we should of eased chloe into these "big people" rides a bit more. maybe should of sat more towards the middle of the ride & we were the only ones on the ride (most people made a dash for the water park first instead of rides...we did that later when it was HOT & after lunch). buck made a signal to the operator & had her stop the ride early.
and can you believe that chloe couldn't ride the large swings, but could ride the sea dragon (the ride above)...i so don't get that!!!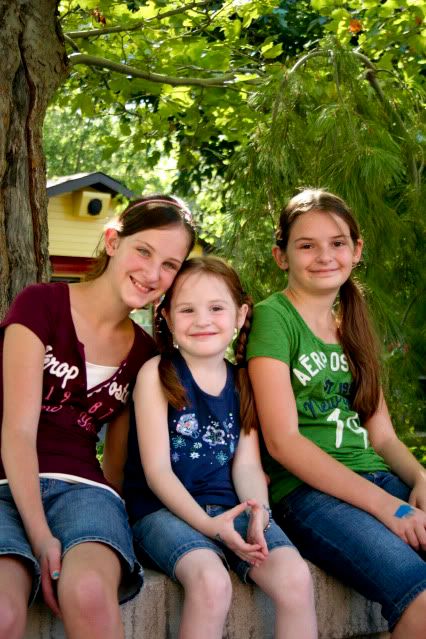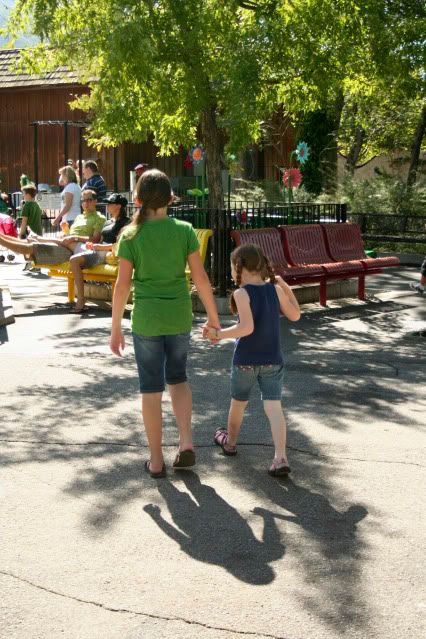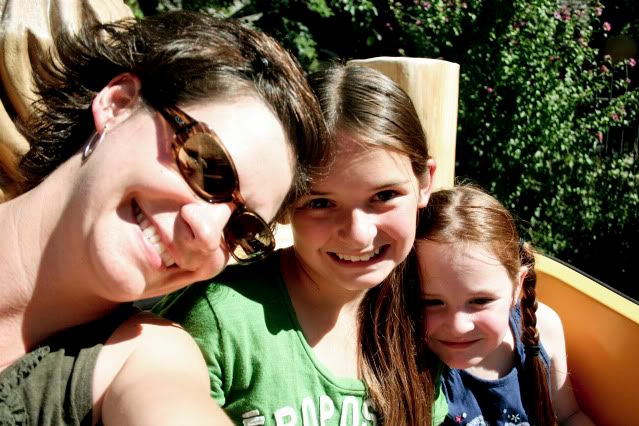 speaking of not being able to handle rides...this KIDDIE RIDE about did me in! i'm not joking folks...i so can't handle direct drop sorts of rides! i wanted off so badly!
buck actually convinced jordan & brinley to ride the ADULT version of this ride with him...chloe & i watched, my stomach was sick just watching!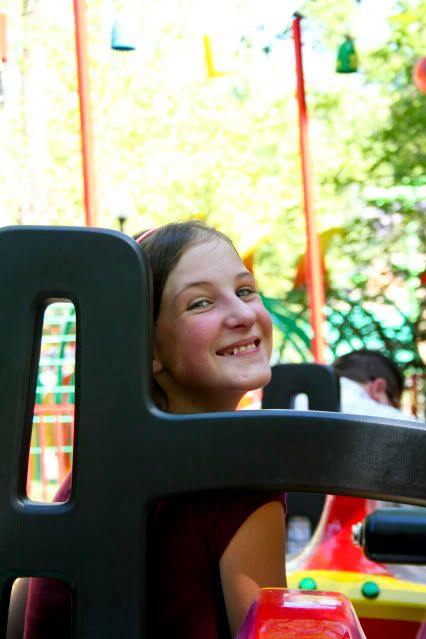 jordan & buck mostly rode the roller coasters...chloe, brin & i rode rides that all of three of us could or chloe in the kiddie section. chloe loved THE BAT roller coaster & this other spinny one that i also loved.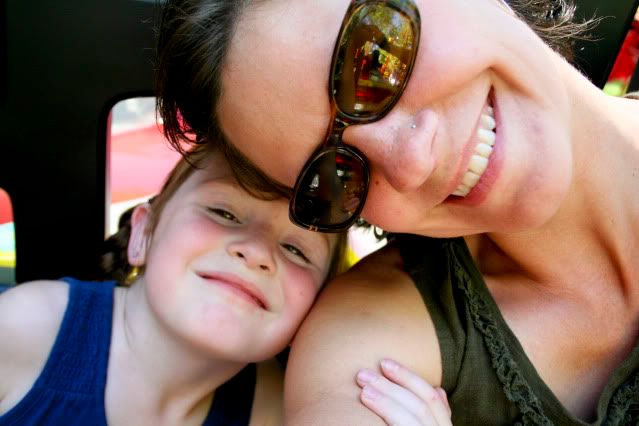 took this while the ride was going...a spinny one too :)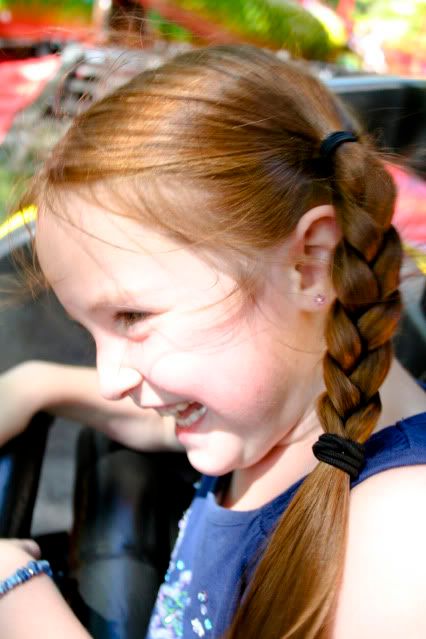 the second day (which we got our tickets using the bounce back feature and for just $10/person) we had some friends come...we hung out for just a while & rode rides together. however, they had family with them so we let them do own thing.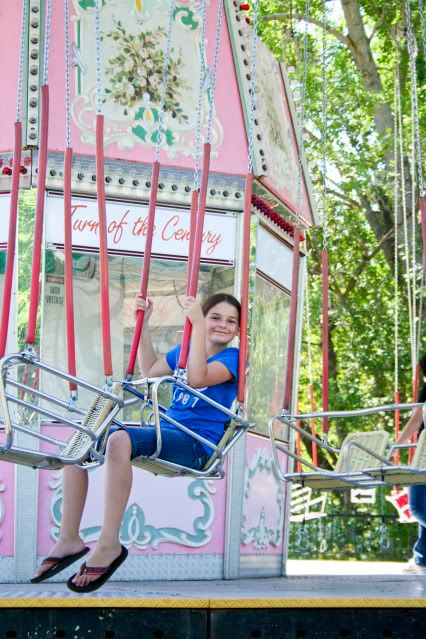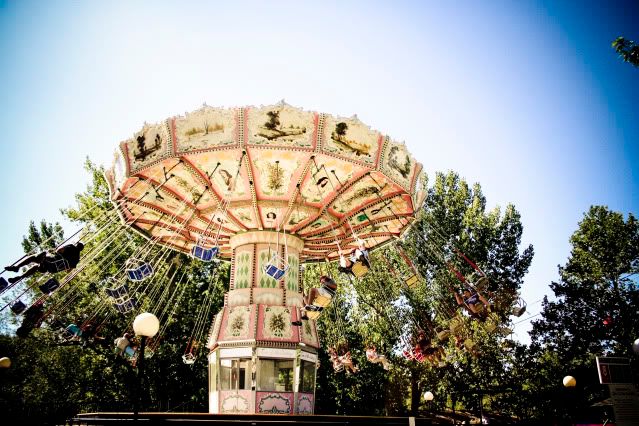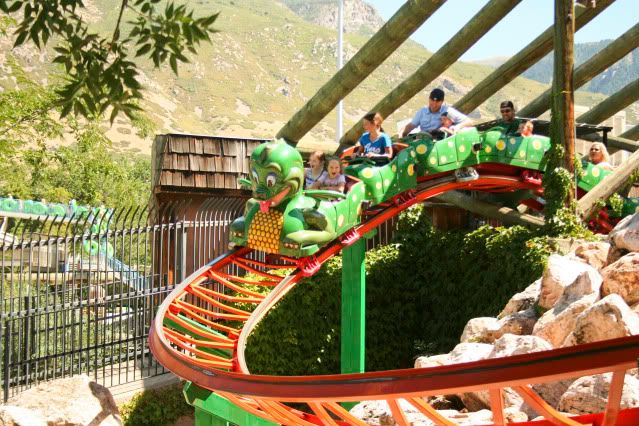 buck & jordan waiting in line...
for this ride (which i had them ride...totally one of my favorites)...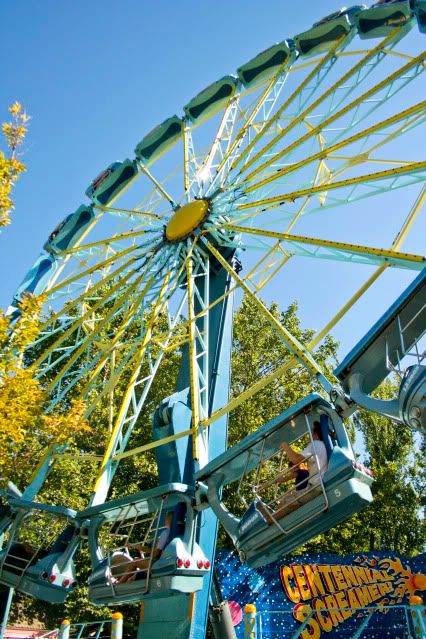 we drank what seems like gallons upon gallons of water!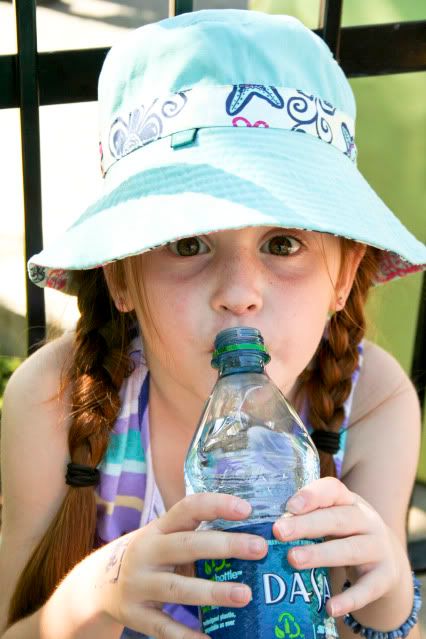 and thank goodness for all the shade trees for this girls sake...
then i got the nerve to try the samurai...
jordan joined me...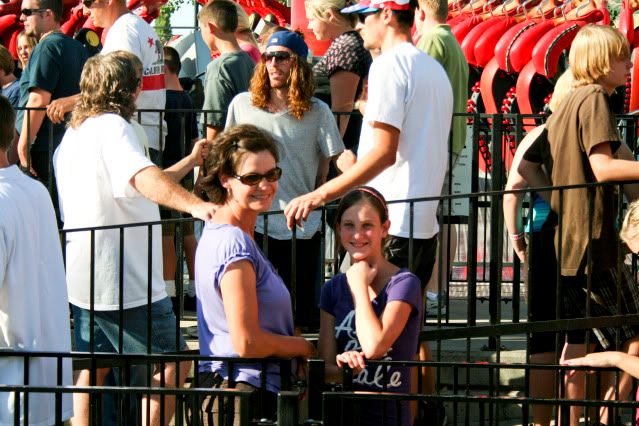 jordan & are on the middle arm here & in the two seats closest to the middle...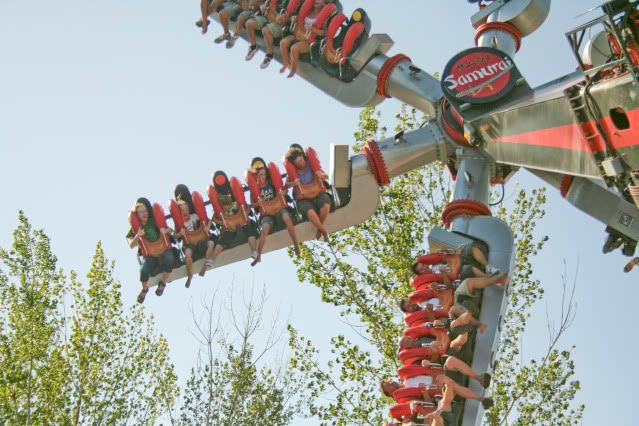 all i did was laugh...this thing...
spins you around on your side...
spins you around on your individual arm...
jerks you one way & then decides to go another...
total fun...
total craziness!
we headed home after this ride was done. i have a suspicion this might become some sort of tradition. we all had a blast. i bet by next year chloe will be able to ride some of the rides she was unable to ride this year.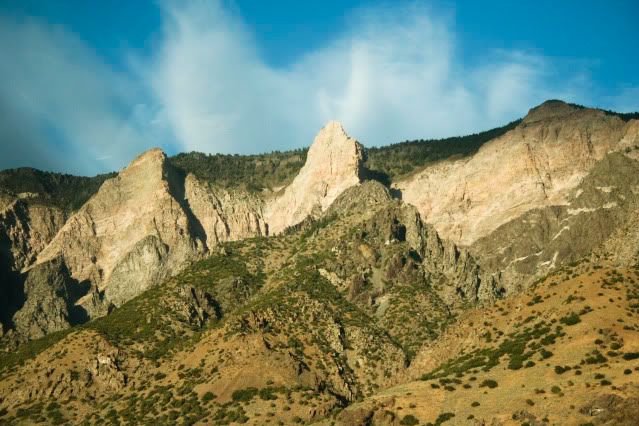 mountains right outside provo, utah.