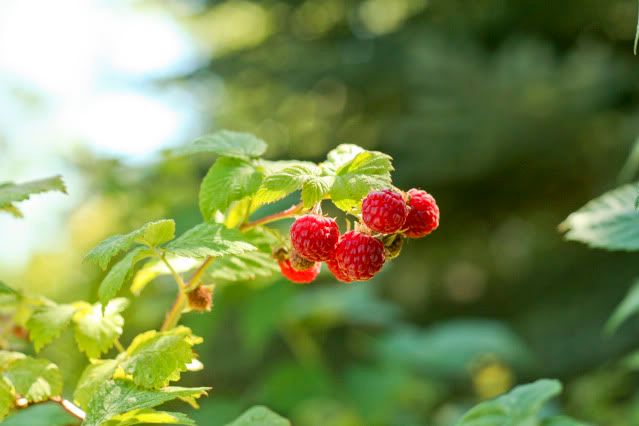 first, thanks to one of the sweetest families, the manships, for letting us pick your razzies while you were gone this summer. we made 2 trips to the patch & had such a great time! the first time i took all 3 girls...i didn't bring my camera & we only got a small amount...but they went perfect in our fresh fruit salads!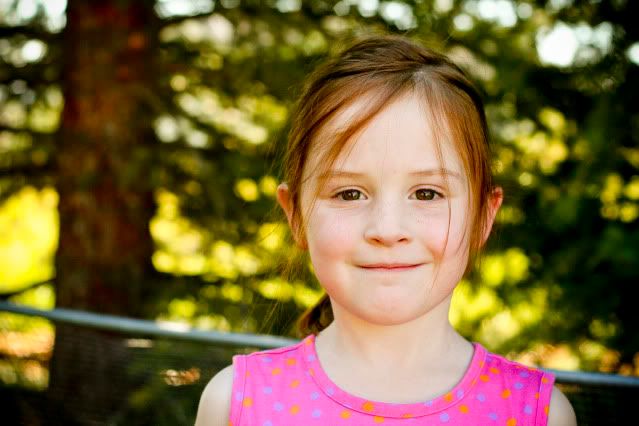 the second trip, only chloe joined me.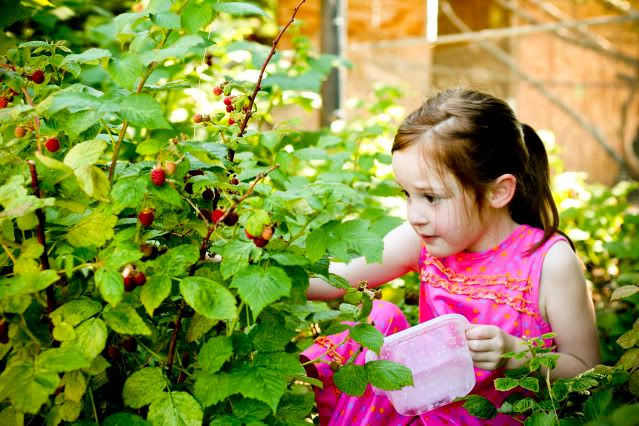 she picked for about 30 minutes & then i let her take my camera *insert eyes bugging out here* & walk around the yard & take photos. hey, kept her busy while i picked. she actually got some great shots. like this one...
turned out better than mine! :)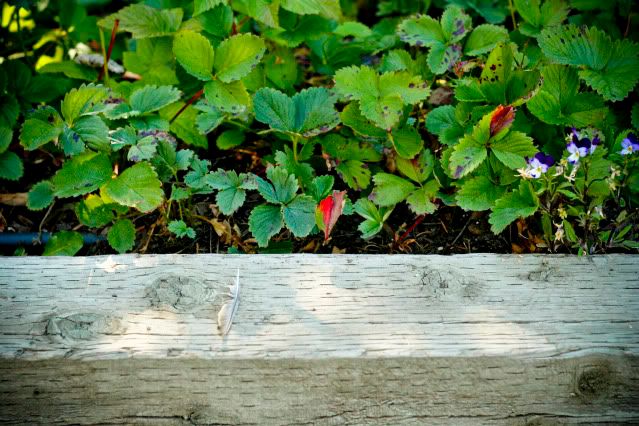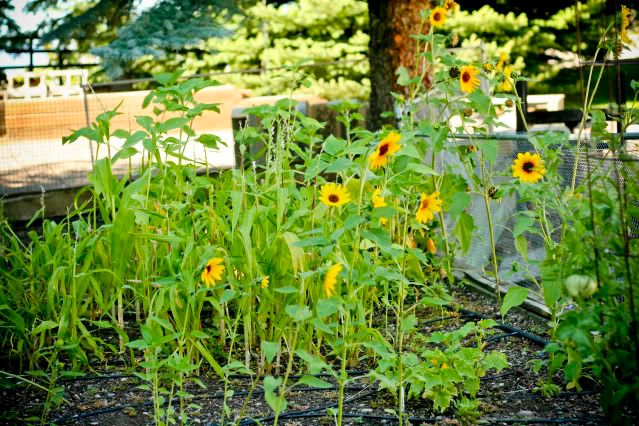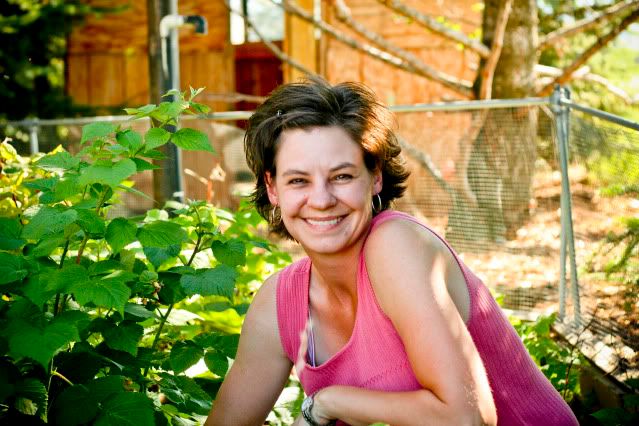 then we walked around the yard & took some photos of little miss C...