on july 18th we went to see toy story 3. i will admit it now...i cried! i'm such a softie! but, ya know i can so relate. when jordan was two we took her to her first movie, toy story. after that we bought her little beanies of all the characters...woody, buzz, rex, and then later adding bullseye & jessie. with each year that went by she played with them less & less. then brinley played with them...then it was chloe's turn. we even have a family photo from 2007 where chloe is holding woody- he was THE TOY then for her. and now, they sit in a basket, only played with on occasion. those toys have been sooooo loved & i will NEVER get rid of them. they are one of those things i can't even let go of! hence, me being such a sap at the movie :).
after the movie, we went & enjoyed the rest of the sunshiney day at this lake. it is only 15 minutes away from my parents house & we go every summer. love it! we started off with full sun that quickly turned to full shade. which i loved because i hate the heat!!!! and secondly, for chloe's sake! no puking allowed!!!!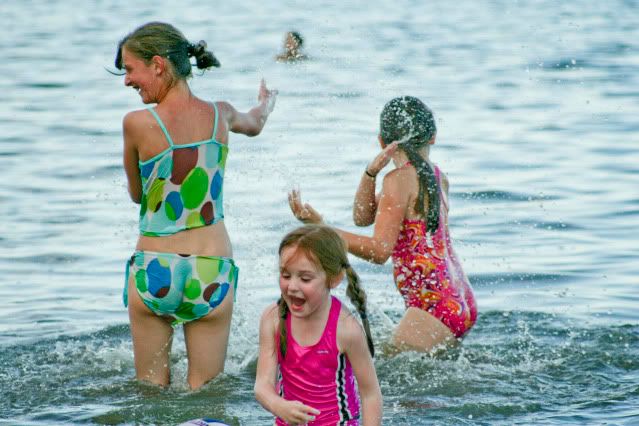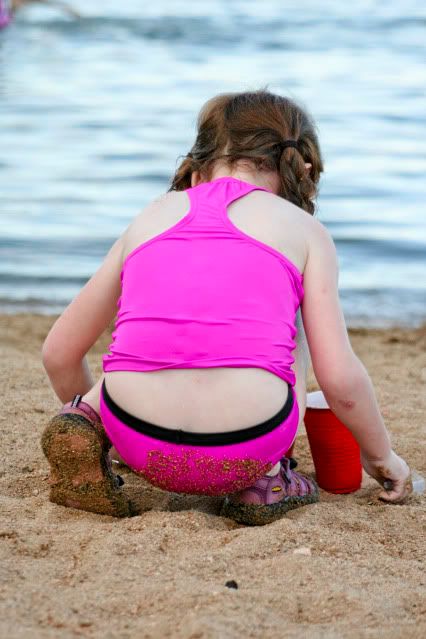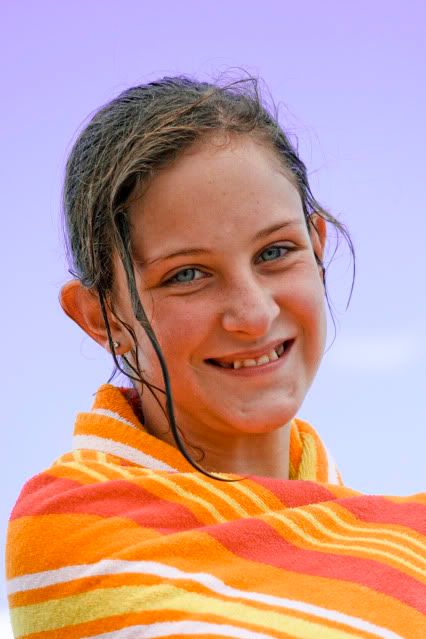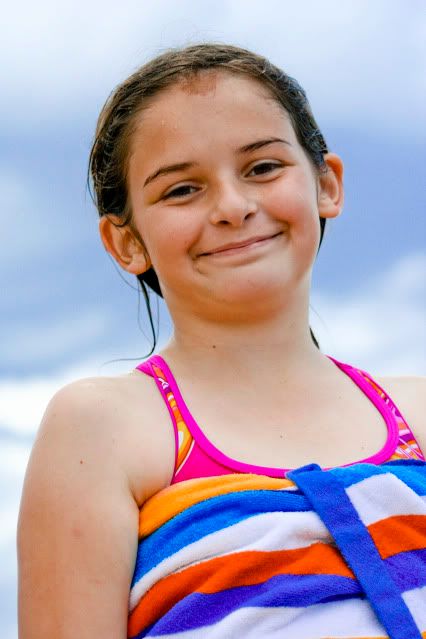 and thanks to the older two girls for teaching chloe this one...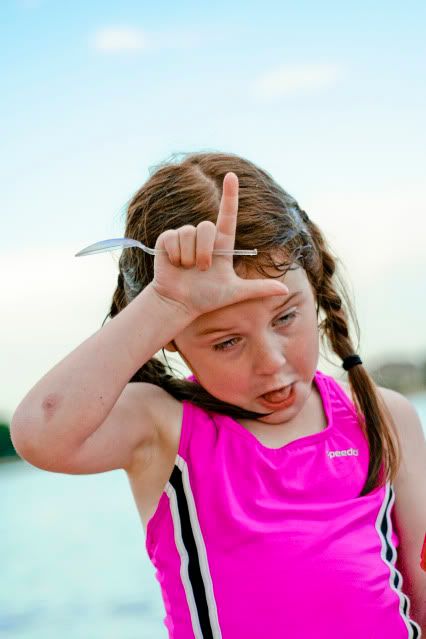 LOSER! egads!
this is one of those instances where there is proof of the older sisters stamp! let's just hope she doesn't do this one at school!!!!!!!!!!
the clouds started rolling in while the girls were playing in the sand...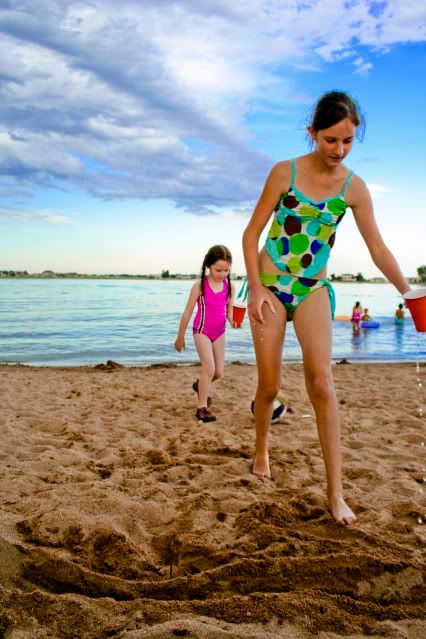 and then made it where our day at the lake had to end. it rained & produced this...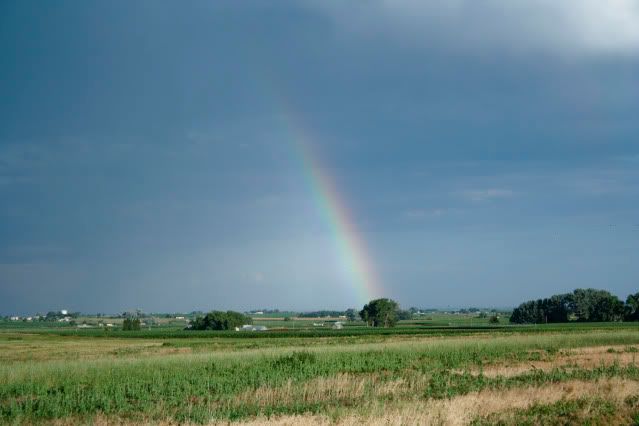 is there such a thing of rainbow chasers....cause i so would love that job!