a typical weekend in the shultz household has fishing INKED into it. we share a boat with my dad & brother-in-law. we've had the boat here now for 2 summers. it definitely is racking up the miles & amount of fish caught :) one of our favorite spots to go (it's 45 minutes away) is ennis lake.
i love the thrill of the pursuit & then the catch...
i even have my very own pole now...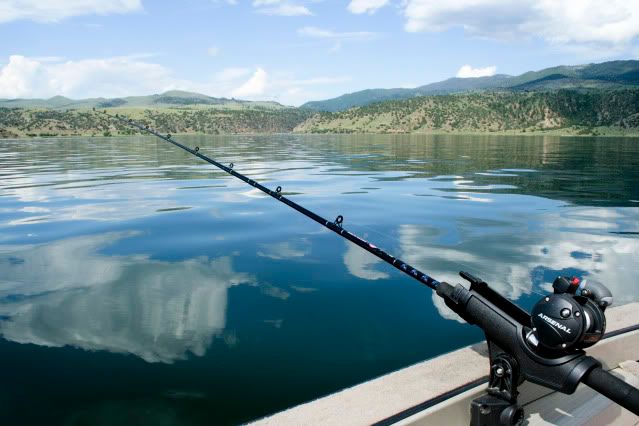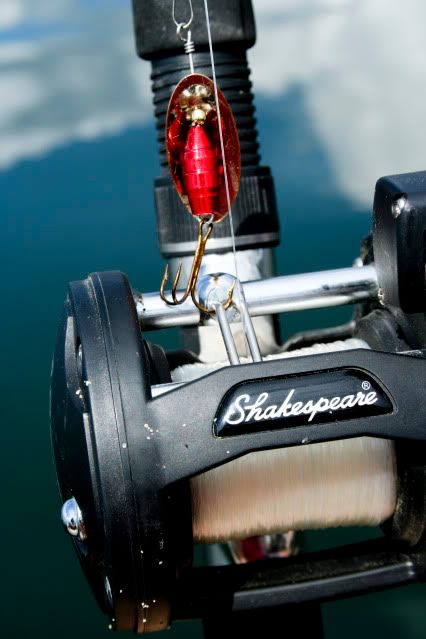 chloe & brinley usually play at the head of the boat & sit with one leg over. they catch "seaweed" with their feet & see who can get the biggest pile until the next fish is brought on board.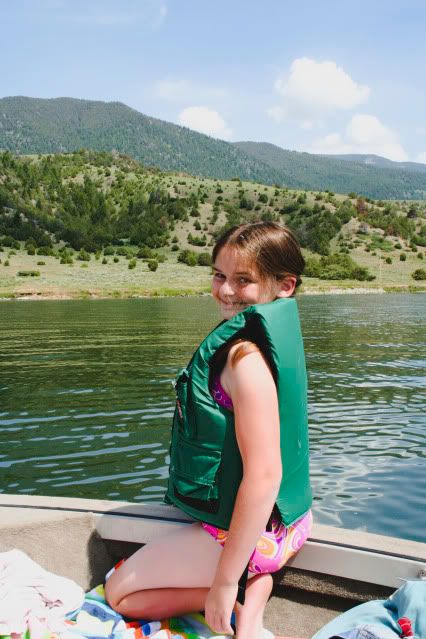 in between a few hours or so we go FAST & the girls love the wind whipping their hair all over. we often see eagles in this area...at one time we counted 4...dad/mom/2 babies :)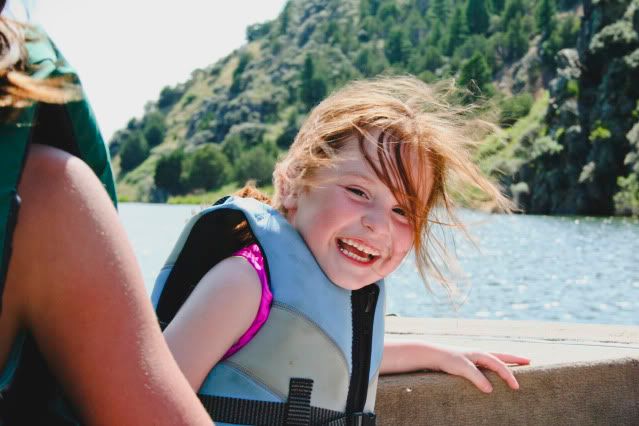 sharpie also loves the boat...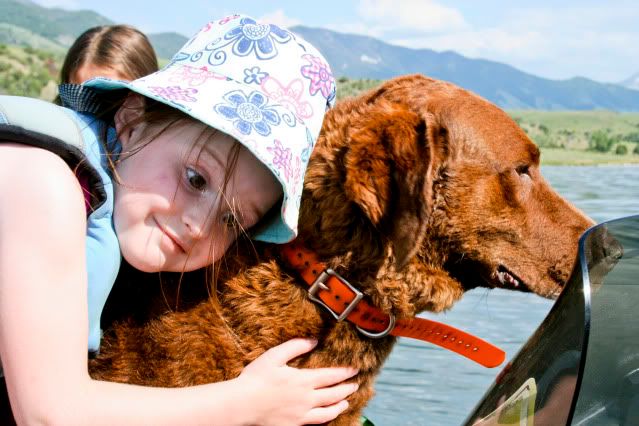 plenty of fish...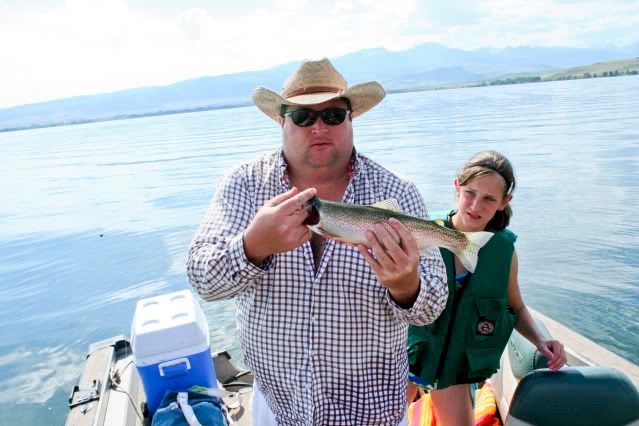 and great scenery...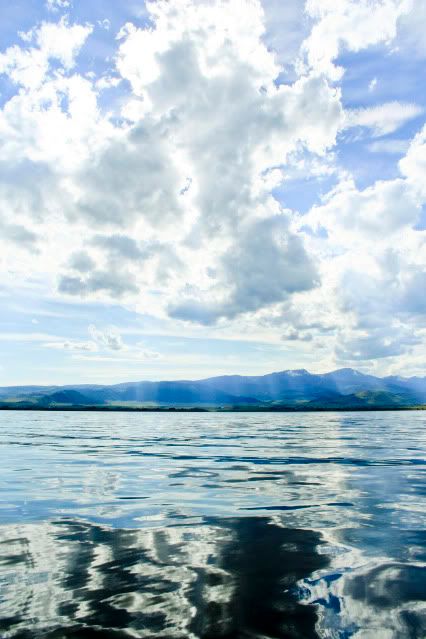 we have learned over time that chloe can't handle heat for long periods of time. she is my fragile child. she gets heat exhaustion, sunburned (in a matter of 15 minutes), dehydrated & tired (she still naps at least every other day or she gets sick). poor thing on this day had enough. we did such a good job keeping her hydrated, full belly & all lathered in sunscreen...but she hit rock bottom anyways.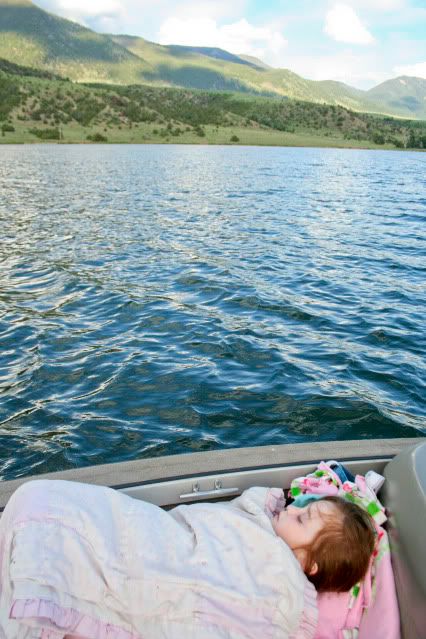 on the way home she kept telling us that she didn't feel good. we knew exactly what was going to happen. she turned white- and for her she is already white- it's like a pasty white! the minute we turned into the subdivision..."mom, she's throwing up". ugh! poor girl! but when she gets this tired & just plain exhausted from the heat...puking is always, and i mean ALWAYS, next! chloe....she's just fragile!!!!