this book is simply amazing! it's a breath of inspiration & goosebump material! i used it to capture my favorite photos of the girls from 2009.
i first printed off my photos in 2x2 size...around 180 photos! which i used them all!
the cover...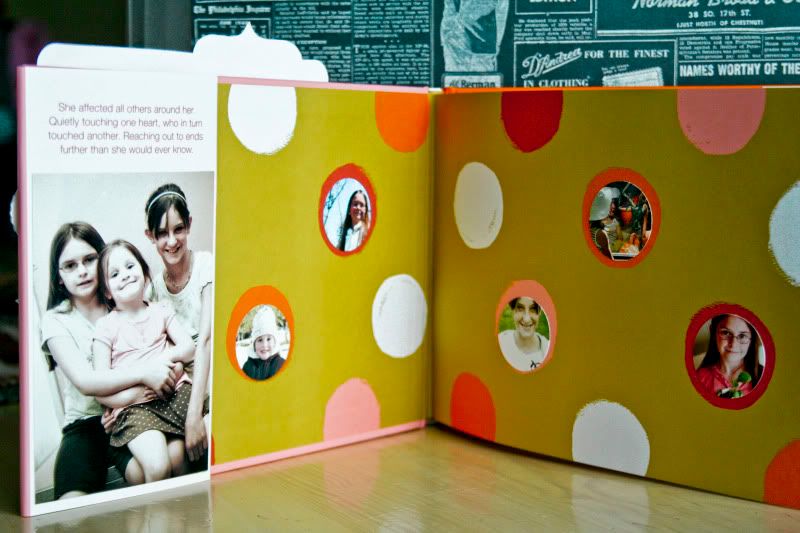 *i am missing the "she added so much beauty to being human" layout/page* photo




*i am missing the photo of the "she remained true to herself" page*

*the last page of dots (like on the inside front cover) is just covered with more circle photos & a photo to cover up the book sleeve words.