a peek at the main kit...YUMMY...is all i can say!
the specialty kits...
sweet nothings:
space cowboy: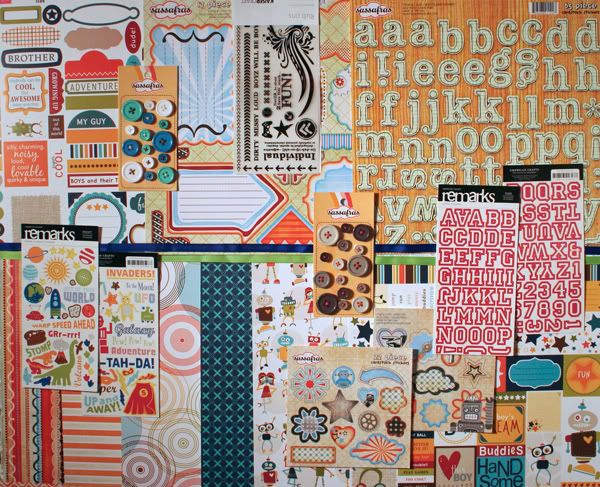 & this is the kit i was given to work with. i've done one layout thus far & will continue to work on more this weekend & next week. so much yummy-ness in here! when i first got this i was a bit intimidated by all the boy/blue...but i'm finding that i have more photos to go with it than i originally thought :) and you all know how girly-girl blingity-bling i am! :)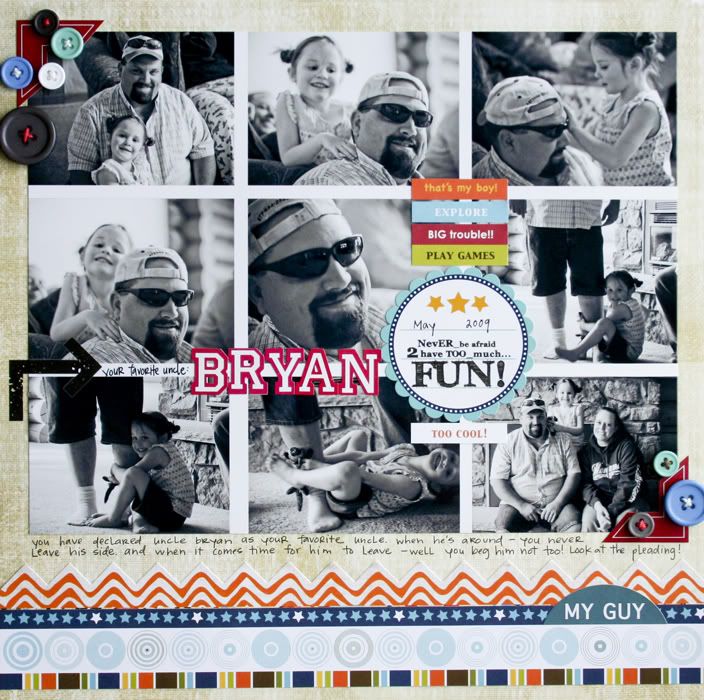 i printed the sequence of photos at home on 8.5x11 paper & just selected wallet size. decided to leave them uncut & put the whole sheet on. i just adore these photos of chloe w/ her FAVORITE UNCLE BRYAN! they were taken in may when i went to my sisters in CO to help her move. as you can tell- she didn't want him to leave!
and i have so many photos from our CO christmas but just finished editing them. fighting a cold/sinus infection today & it's got me down. so i will post those later on! here is one of my mom's tree for now-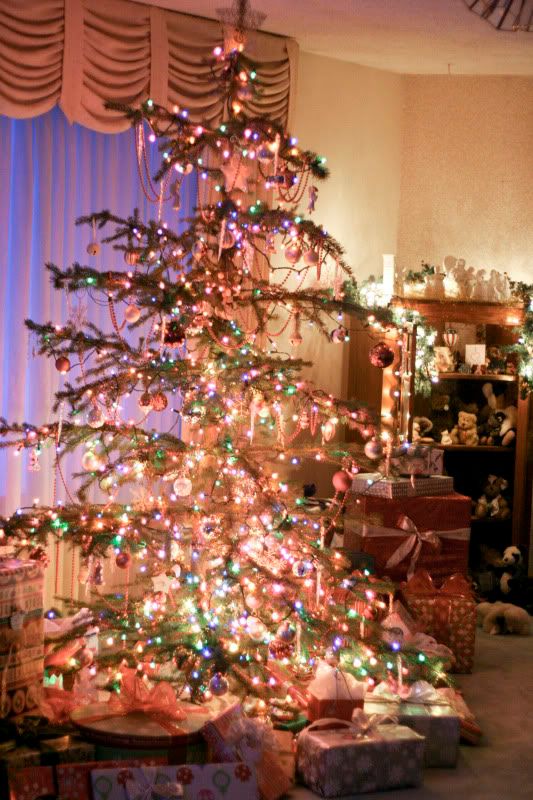 we had such a great holiday! it was all about family time! loved it! every second! hope everyone had a spectacular & memorable holiday & i so can't believe it's 2010! and chloe's birthday is on sunday- that girl is going to be 5! wowza!