jordan had her first school dance last night. it was halloween themed & we've been planning for a month on her costume. i made her tutu (4 hours of work) & the rest we carefully put together! LOL she was a punk rocker! she & jonathan are back together & so i took him (his parents were still at work & the dance was from 4-7). took photos of them together & then lots of her by herself. remember that the highlight o
f 7th grade for her (after attending a 7th grade orientation last year in 6th grade) was dances. so this was a HUGE deal! they couldn't stop talking about it on the way home...so cute! they slow danced to 3 songs & then to EVERY fast song. jordan's legs hurt so bad afterwards! fun times!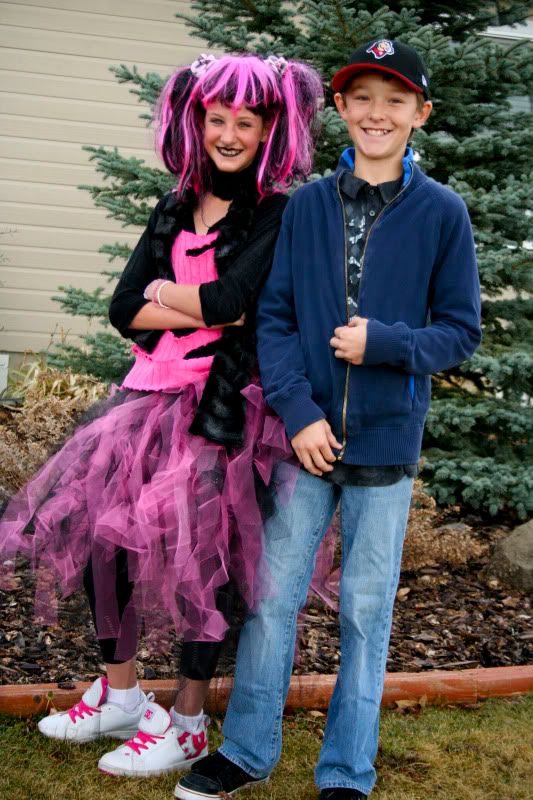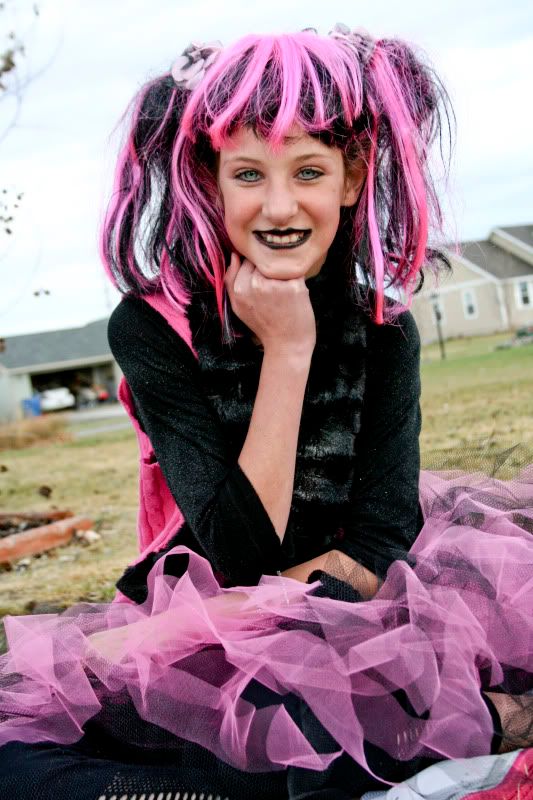 chloe had her halloween party at preschool as well on wednesday. she wanted to be dorothy for her party (and butterfly for trick-or-treating, LOL)- a girl has to have options right?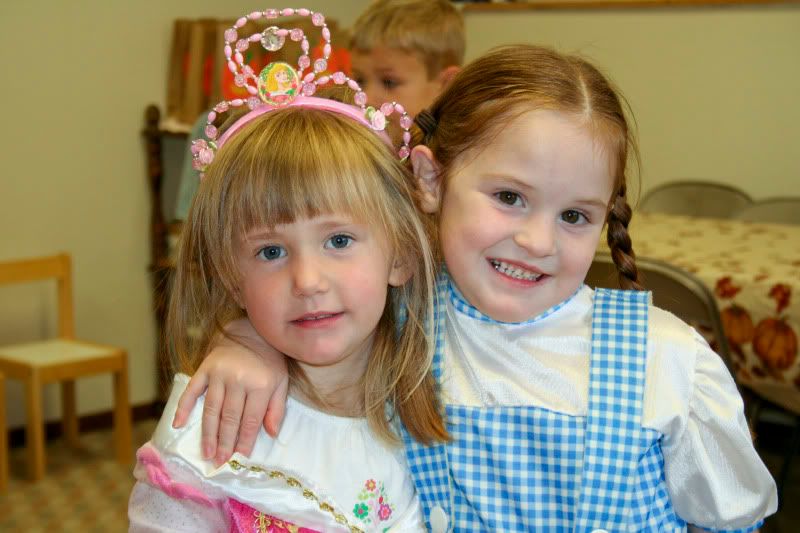 her & her best friend, amanda
pin the nose on the pumpkin & girls...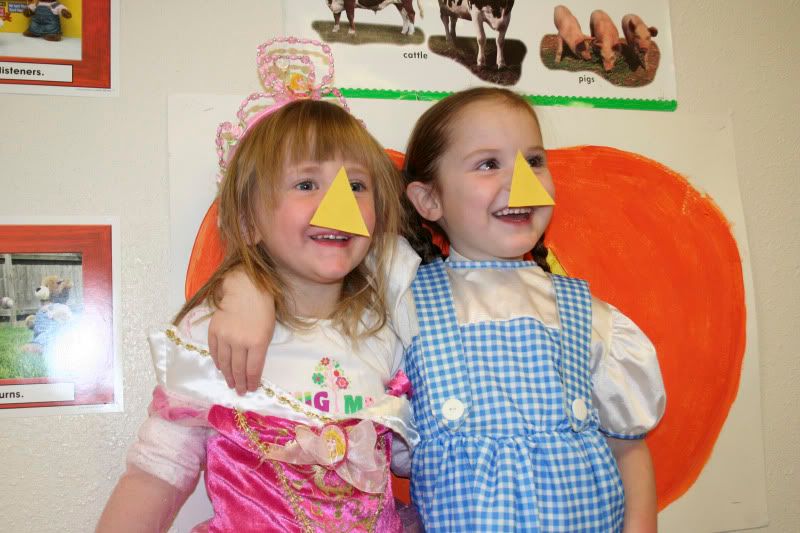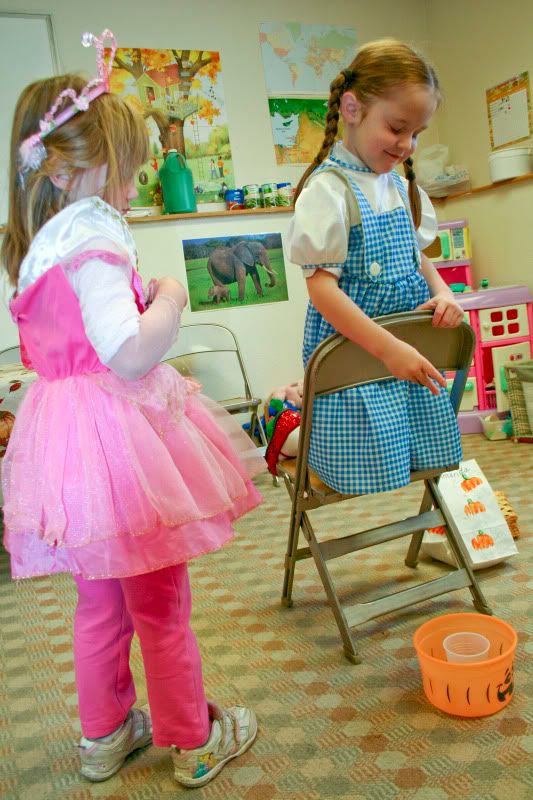 drop the spiders into the cup game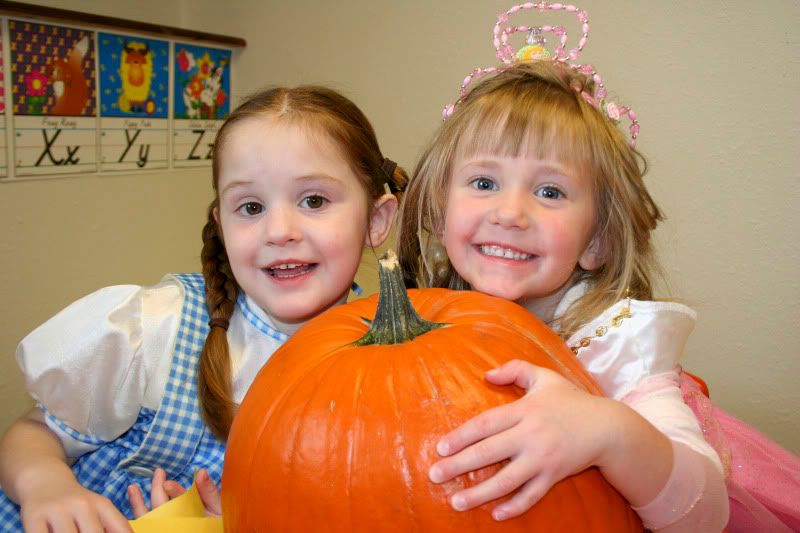 pumpkin exploring!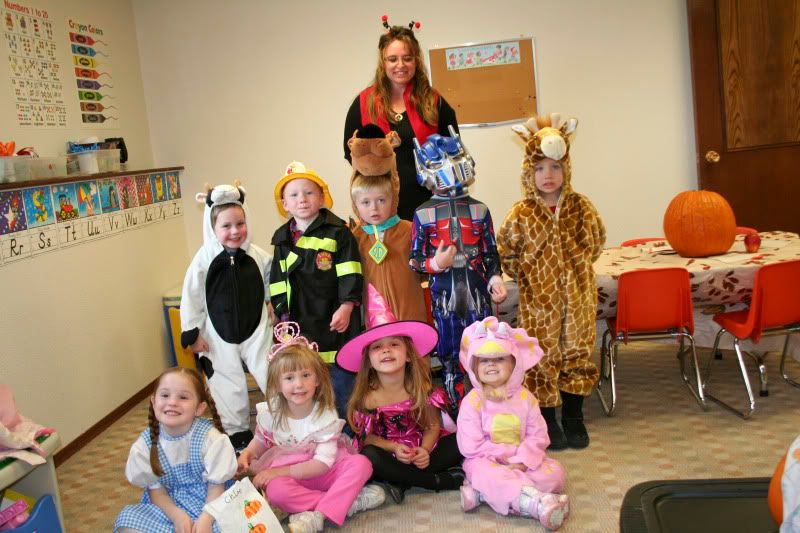 the whole class
then we had to come home to do a photo shoot of dorothy :)