project #1...
jordan found a pink/black wig & wanted to be a punk rocker-glam style...so i made a tutu for her...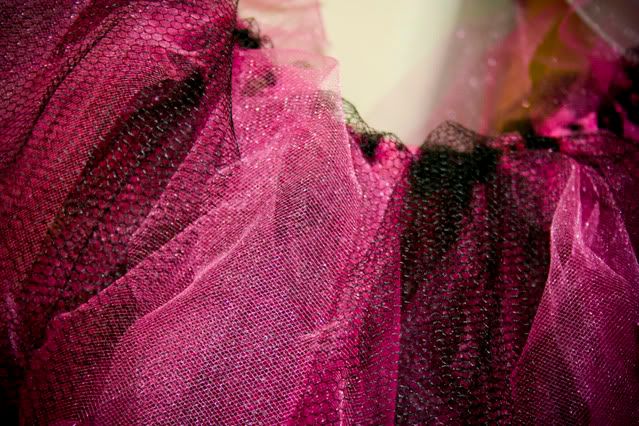 project #2...
a tutu for chloe to match her butterfly wings (that were once jordan's when she was 2)...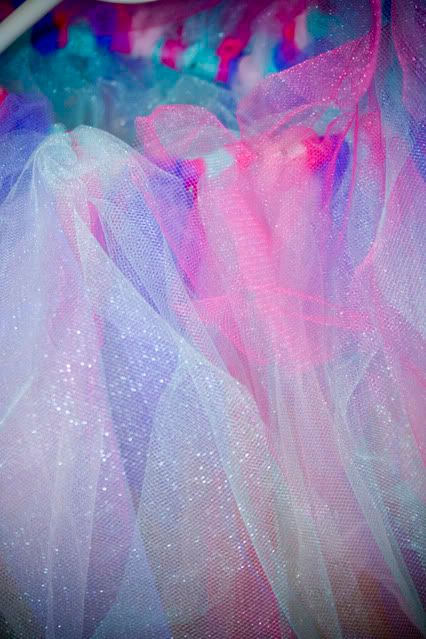 chloe's version has 12 yards of tule!
i watched
this video
. it saved me so much time in the cutting process. they each took me about 4 hours. it was an all day project on tuesday.
project #3
this is what normally hangs on my wall above my stair area. this is the area in my kitchen/dining room. it needed a change for the halloween season. instead of making a whole separate barn wood sign i came up with the idea of covering it.
here is the finished project...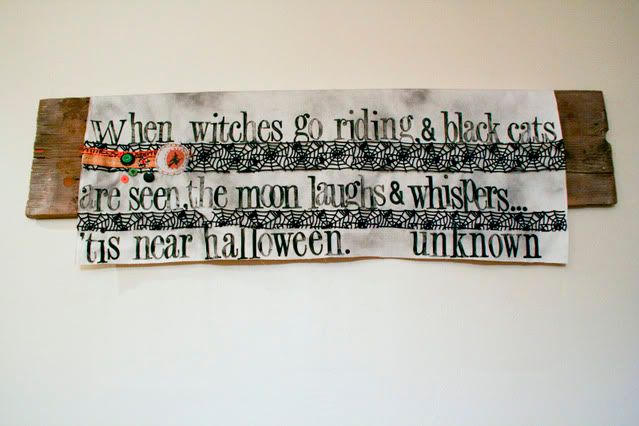 the steps:
-pin the web felt border down onto the fabric (i used a cotton/canvas type material...got it at walmart for super cheap)
-sew border onto the fabric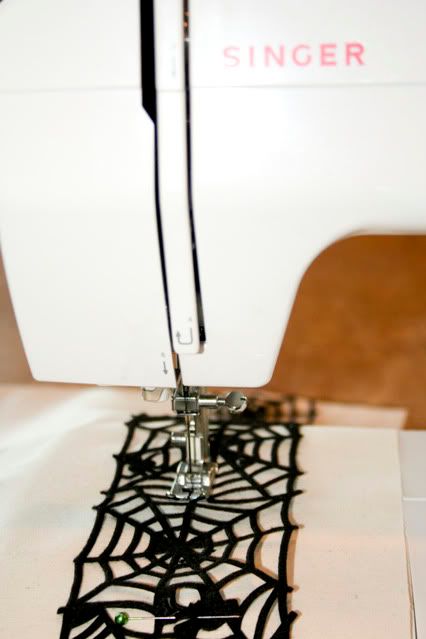 -gather supplies that you want to accent
-paint/stamp your quote onto the fabric. i used heidi swapp letter stamps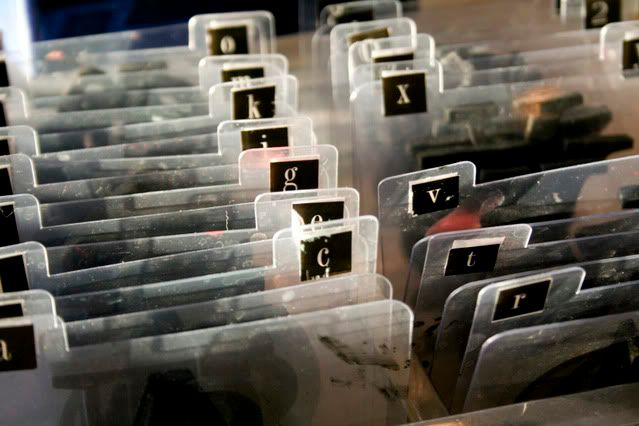 make sure to cover your surface underneath...my table had the quote too :) (got it off w/ orange cleaner)
and for painting of any type in scrapbooking or crafting i use these...so cost effective & you can re-use the trianges more than once by snipping off the edge that you used to paint.
-add some ribbons/paper/buttons to the top of the web area
-take some black spray paint & lightly dust over the whole canvas (you don't have to use chalkboard paint- that's what i had in my sb cupboard)
& that is it...so fun!
project #4
remember under the old glory sign i had the trio of photos of the girls...i took the photos out & used 2 of those frames & made these.
-i tore 2 pages out of an old dictionary for the background
-i got the cat patterns
here