when i go to a retreat or to sb away from home i prepare page kits. i don't know how to operate any other way. i've been doing this since i first started. i thought i would share my "plans"...
1. decide on what photos to use.
2. print photos to what size you want them to be for your page.
3. start by gathering papers to match for accents & background- narrow it down to what you are going to use.
4. gather any embellishments to match
5. this go around i didn't sketch how i want the layout to look but i usually do. i take a notebook & sketch each layout & put where every little thing goes.
6. optional: journaling on the computer & print out.
*i put all the embellishments in baggies w/ the page kit.
this will be your end result: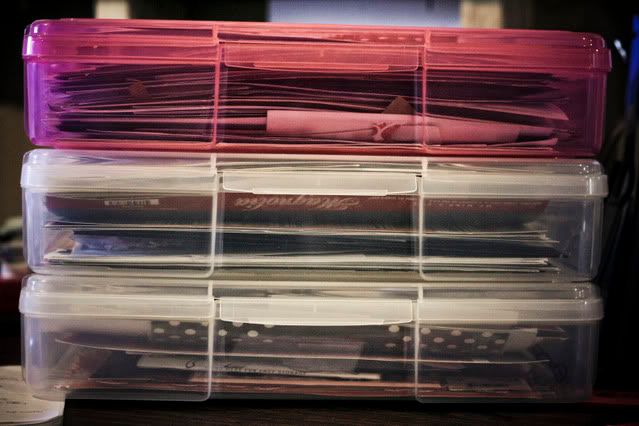 i've updated my old CM album boxes to these iris page boxes. they are so perfect because your pages/photos/embies for your layouts don't get all bent & nothing spills out!
i usually can get up to 100 pages done in 3 days at retreat by using this plan. which totally knocks out a huge chunk! love that! this retreat i have just under 60 pages planned...but i only have friday, saturday night & sunday for a while to work.