thursday night we took the camper up above big sky to hold our spot for the next night. we thought for sure if we didn't have a spot claimed we wouldn't have a little area to camp friday night. friday buck took off work around 2 & i was packed up & ready to go. we head up the canyon & the skies opened up. DOWNPOUR!!!!!!!!!! so bad that we didn't want to stay in the rain & be stuck in the camper the entire time. so we hooked the camper up & headed back down the canyon looking for the skies to clear & a spot to camp. finally we found a spot right next to the river. the ride down to the camp spot was so filled with pot holes the size of giant boulders...& filled with them to boot. but, we made it with the trusty ol' dodge. good thing buck doesn't mind a challenge with the truck! buck & i get the pop up all set up. i had to do a bit of straightening up due to the fact that buck has taken the camper twice with buddies & not cleaned up the floor or put things in their correct spot. chloe was quite anxious to get in...
we were under an "awning" of trees. when it did decide to rain...we only felt a couple drops- LITERALLY! it was awesome.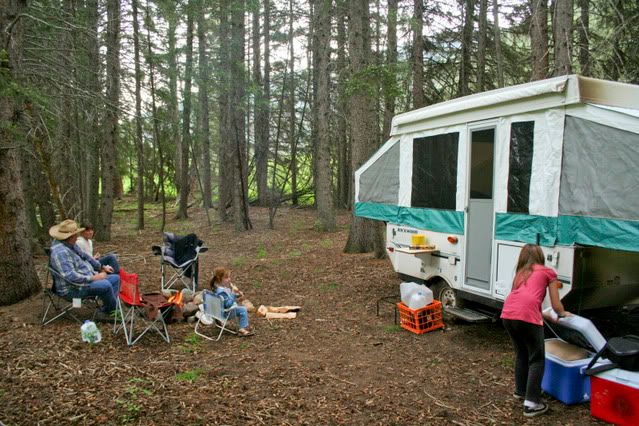 a self-timered family photo...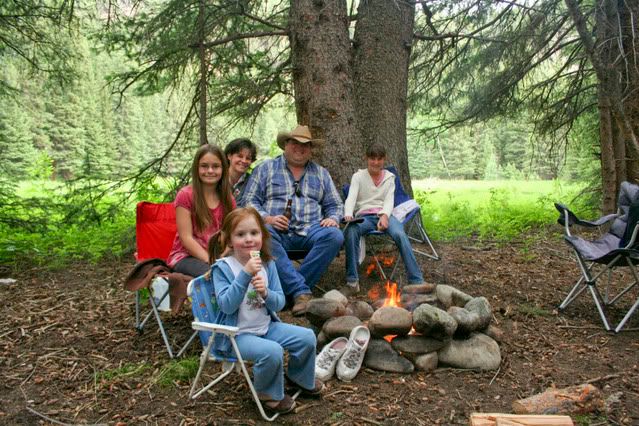 a stroll by the river & a quick swim for sharpie...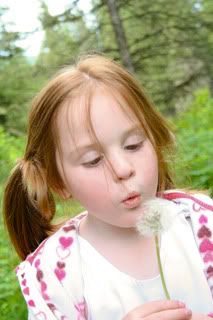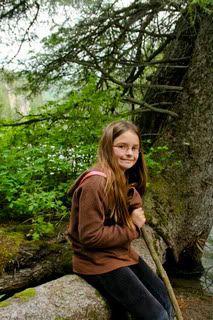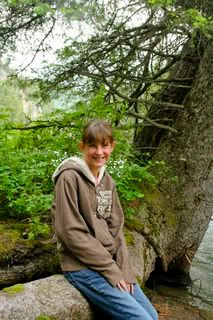 and me, the birthday girl...
wouldn't be camping without a campfire & roasting marshmallows...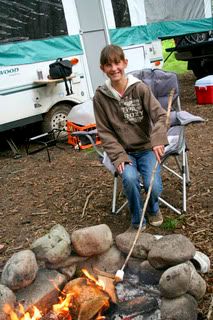 leave it to brinley to find a way to bring art into camp. she turned a stick she found into a pencil & began writing her name on the firepit rocks...
jordan followed suit...
i had the idea to carve buck & i's names into a tree in our campsite...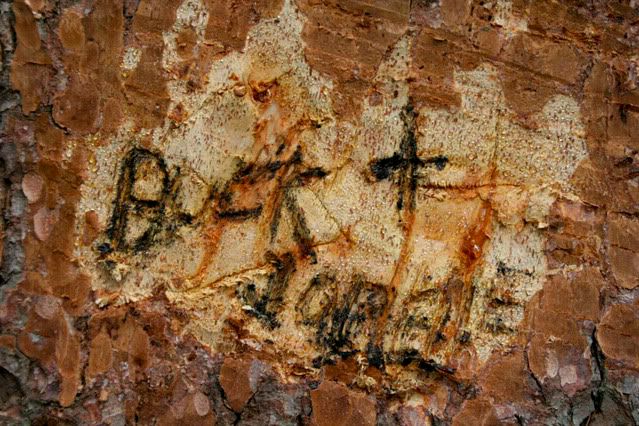 i figure & i hope that over time our names will show up more. for now...i tried to color them in with brinley's technique of ashes.
that night i got NOOOOOOOOO sleep. between buck's snoring & freezing (our battery died so the heater then didn't work) i didn't sleep but maybe 2 hours total. we woke up to donuts & chocolate milk. then packed up camp & left. we went to breakfast/lunch at a diner in bozeman. then headed home to clean up & shower. we hung out a bit & chloe napped so that we could go to our friends, the bates', for a bbq & fireworks. little did i know their neighbors, for the past 20 years, put on a firework show that leaves everyone speechless. the neighbor spent $37,000 on fireworks this year. my jaw was on the floor the whole one & half hours they lasted. i'm not talking about little fireworks either. they were the BIG ones & up to 15 at once. non-stop for 1.5 hours! it was the most amazing firework show that i've ever seen anyone put on. it was the best birthday fireworks EVER!
our friend nicole & her little man- cameron...
and chloe...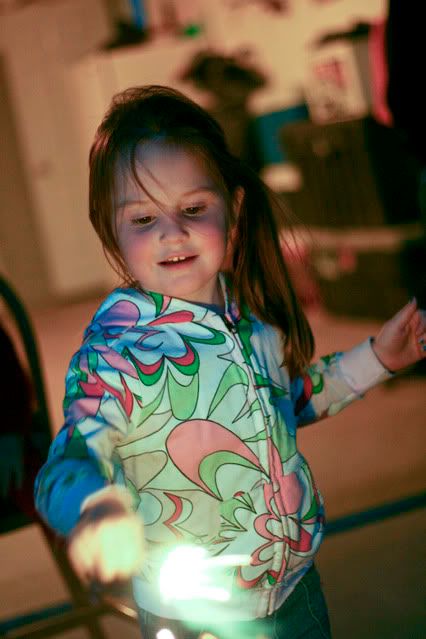 then the show...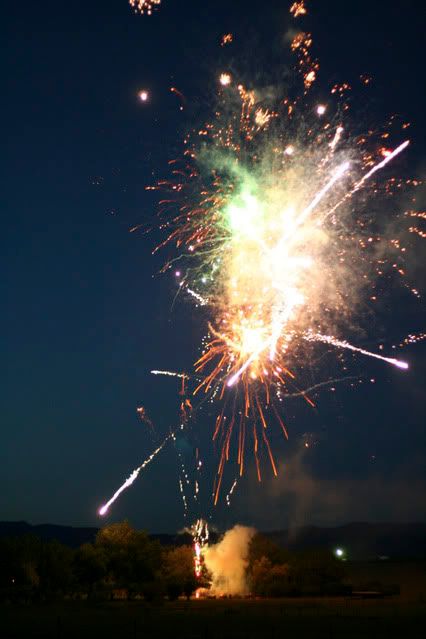 i must admit...i love my birthday being on the 4th of july! it's always so festive, everyone celebrates, fireworks & there is always good company! my 30's are half-way over! ugh!
now, thursday morning the girls & i are leaving for 2 weeks to venture down to CO. my dad is having surgery on friday morning. can't wait to see my sisters, go to aspen's 3rd birthday party, visit with family & friends & take lots of photos of wonderful memories! i won't have internet access while i'm there (my parents & my MIL don't have internet) so you'll have to do without me for the meanwhile. rest assured i'm sure i will have THOUSANDS of photos to share upon my return! & no that is not a typo...i promise...THOUSANDS!