i'd forgot about these. can you believe that it was only 50 degrees out? buck started it...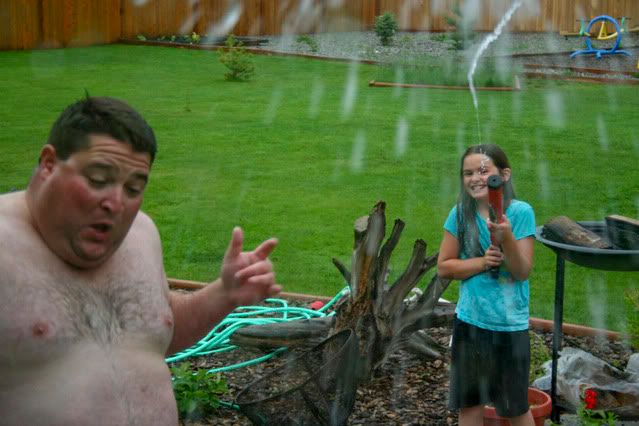 then sharpie got into the action. normally she doesn't like being sprayed by water...but on this day in particular...she changed her mind!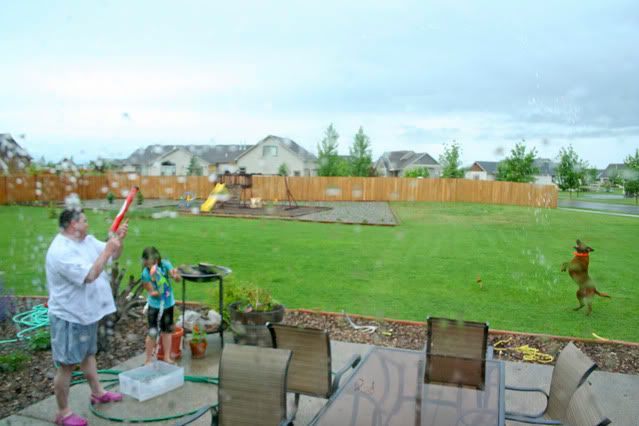 just look at him all dolled up in my magenta croc's! LOL
i love how genuine his laughter is & that i caught it in this photo. he's been having a rough month at the dealership. good to see him cut loose a bit!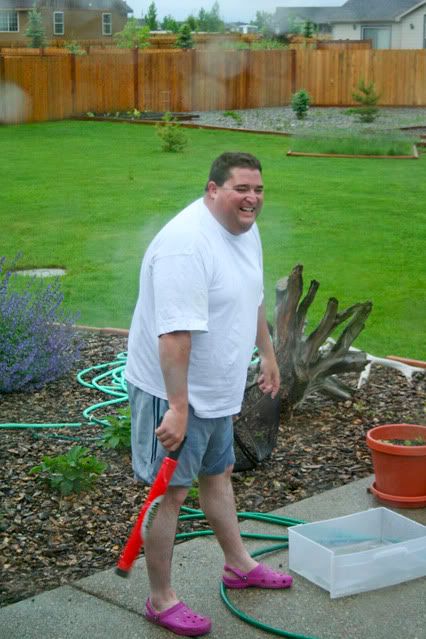 and this sequence is hilarious...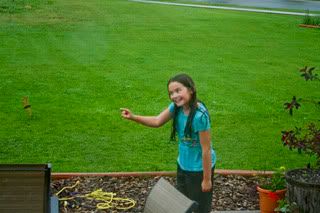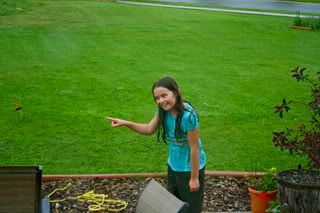 man does my yard look awesome...so green...thanks to a week of rain!
mom i need a TOOOOWWWWWWWWEEEEEEEEELLLLLLLLLL!
brinley...doing what she does best...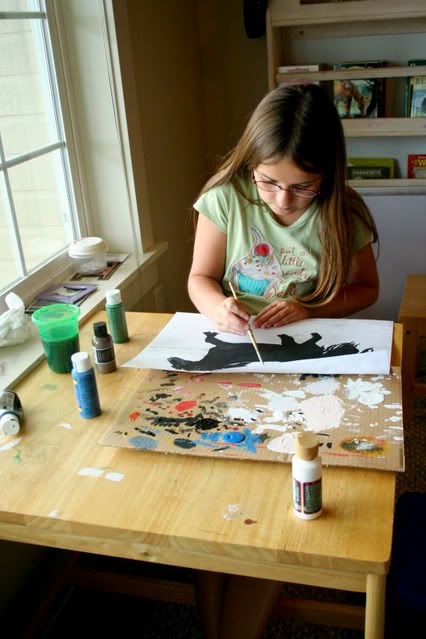 two very happy girls & their cats. jordan w/ juliet & brin with joey.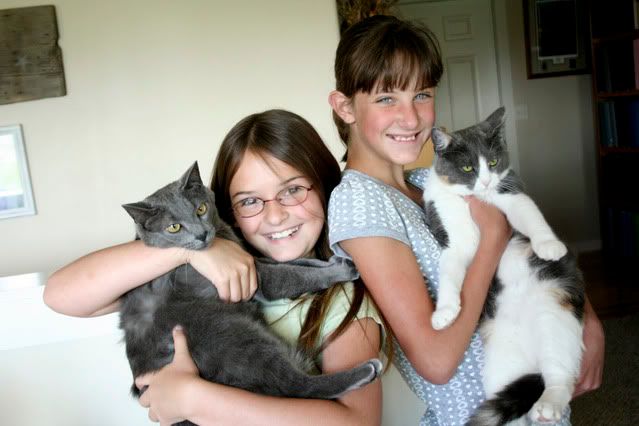 and joey loves brin as much as she loves him. she's got him trained up just like she did romeo. she can hold him like a baby & sweet talk him. hold him so tight. love on him constantly & he just loves it so.