-i'm under scrapbook supplies...knee deep!!
-i had a bunch of layouts planned for this past weekend- i had 2 friends come from CO & one from OH to scrapbook with me for the best day next to christmas...NATIONAL SCRAPBOOK DAY!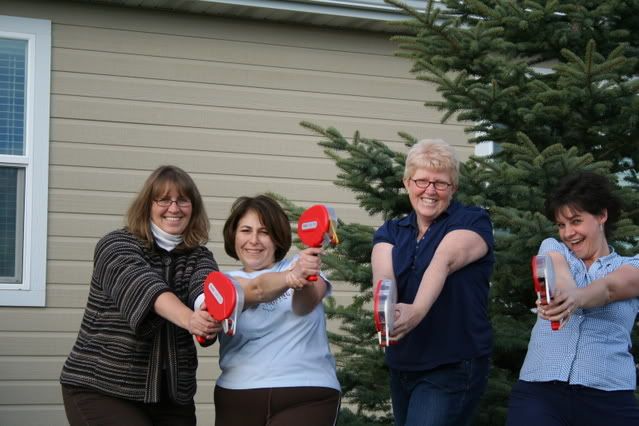 -i have tons of photos & pages to share!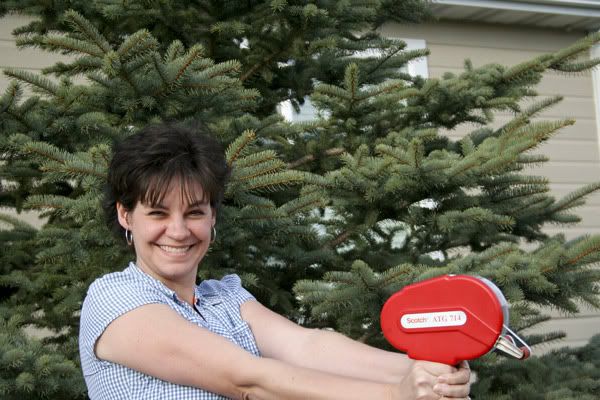 i'm armed & dangerous!
-i've got 44 pages done since thursday of last week! feels good to force myself to scrap those photos that i've been prolonging because i had no vibe w/ them when i would pull them out. they were victims & i finally sentenced them to my scrapbooks!
-i taught two classes at
sisters
in billings. i must admit, i was totally nervous when i was introduced. ugh! but once i started talking about sb'n i was just fine.
-i ate at the best place in the world...olive garden (rib & chop house is a close one here)
-my house was utterly turned into a scrapbook haven...how fun!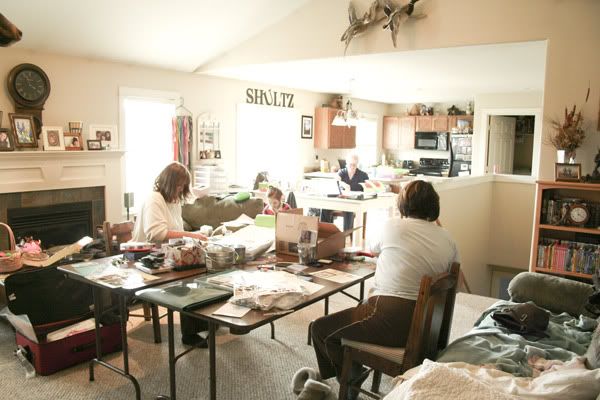 -i met 2 online friends i've never met before in real life & they were just as i envisioned them being.
-as my friend jill pointed out...my fotobug durango should now be able to drive to the airport on it's own...i was there thursday, friday, saturday, sunday & tuesday. whew!
-i got new scrappy goodies...happy dance.
-i can't get enough of these...
-i'm hooked on this series...i'm on book 2 right now...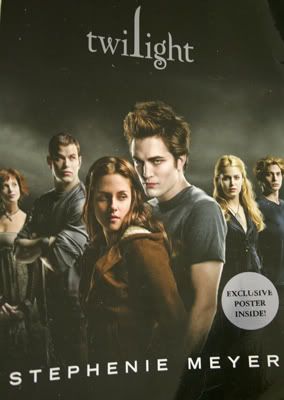 -our new cat is quite attached to me...she doesn't leave my side. love her little quirks! (photo by jordan)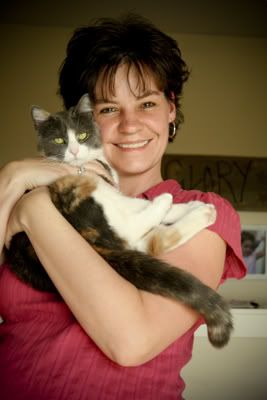 -i have figured out some more on my Manual settings on my camera & now i can get jordan so she's not blurry as she dribbles that soccer ball down the field. her first game...their team is the blue angels (dubbed by jordan herself)...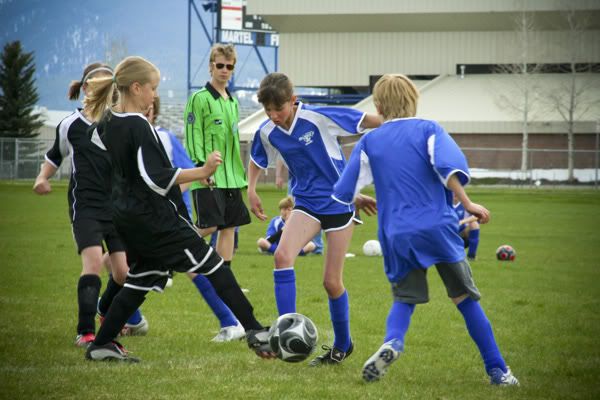 -all of our pages completed over the weekend!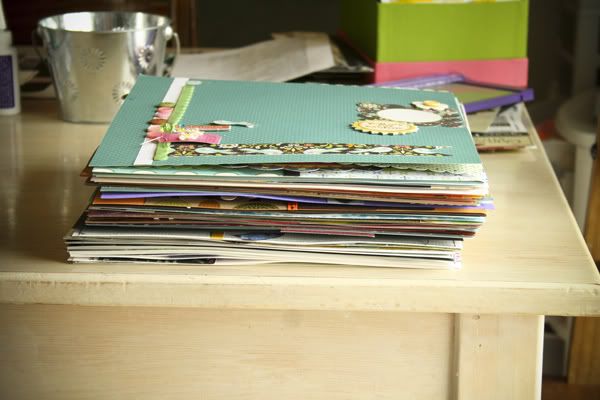 so onto the layouts...
this is my sister, misty & i, still haven't narrowed down the year...i will have to get on that one.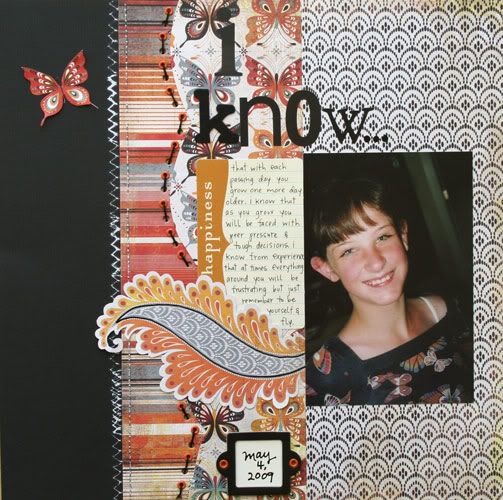 in a couple weeks she's going to be 12! omg!
chloe & the gal that watched my 3 monsters last summer. chloe (um, i mean rose, LOL) just loves her to pieces.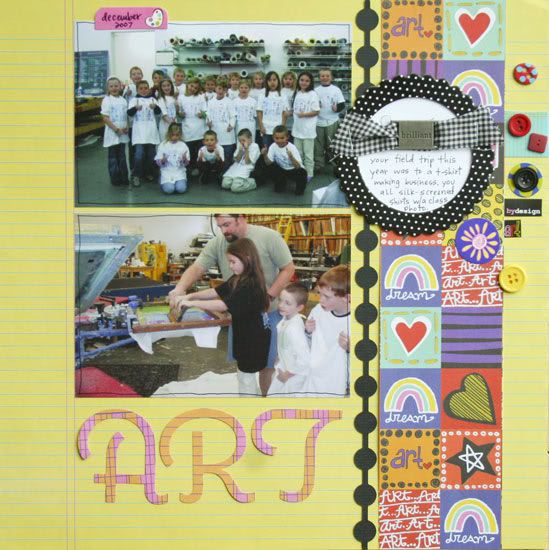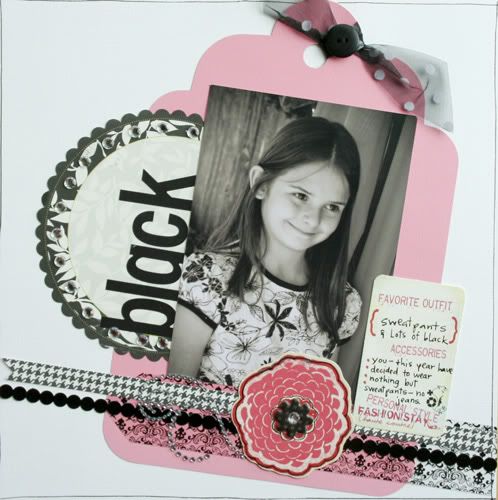 so not my style, but it's done! thank goodness for that!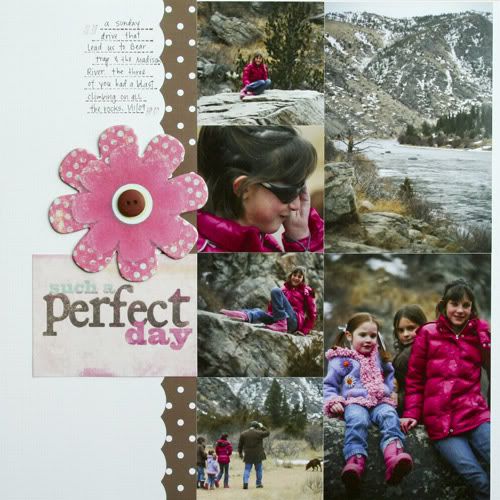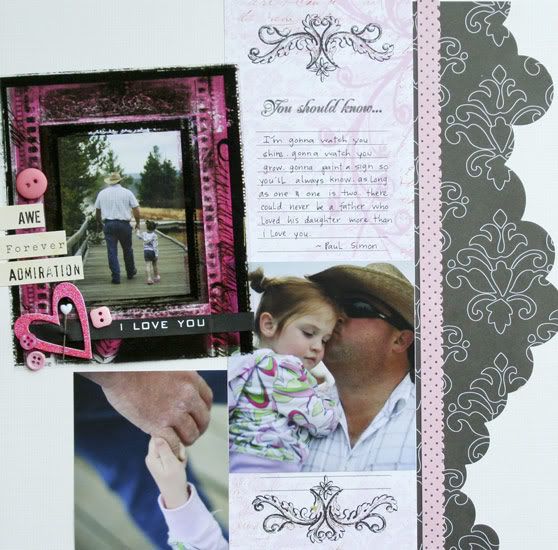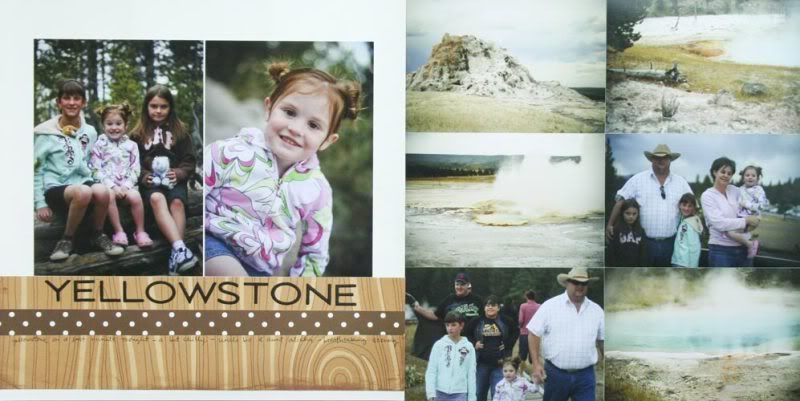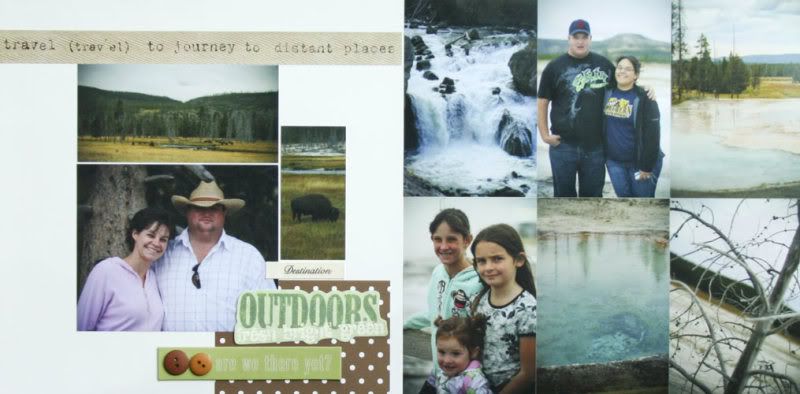 enjoying this...