i have so much to share it's crazy...
first, our dear friends, susan & darrell...along w/ their kiddos moved away...they are only 1.5 hours away but they will be missed dearly! now we can't call each other if we need one egg, 1/2 c. oil, oatmeal, etc.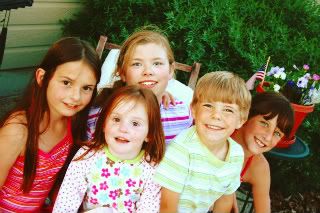 first of all last week we decided to go ahead and make a trip to CO to visit our families. buck had already taken the weekend off & i didn't have to work because the gal i work for...her son had to have a re-do surgery on his knee...so it was perfect. we left on wednesday afternoon...got in CO around 10pm. the girls did AMAZINGLY well. i still can't believe how good they were during the drive!
thursday- buck went and visited a couple of friends, i stayed home w/ my mom & aunt (who was there from MN) & the girls. kathy, becky & the boys came out to visit us. crystal & brandy came after they got off work. i went & ran a few errands w/ my dad. my sister, misty, & her DH, todd & niece, aspen also drove up to spend the night. really a relaxing day filled w/ lots of family fun!
friday- HAPPY 34TH BIRTHDAY TO ME :)! we had everyone from my mom's side of the family over (including my aunt that was recently diagnosed w/ cancer)...so good to see everyone. however, i must admit...my mom's side of the family is a bit different. different, in the way that they are "mooches" & a few of them are very disgusting. i have a hard time "pretending" to enjoy their company because frankly we are VERY different. it's hard to put up that front but we all do. hard to say that, but it's absolutely true. but it was great to see everyone despite that. everyone sang "happy bday" to me & thanks to my sister, Misty, i had carrot cake! can you believe that my own mom didn't bake me a carrot cake...the nerve, LOL. she made a chocolate one instead. chloe & aspen took turns riding on the tractor. i swear poor todd did about 100 loops that day around my parents yard to pacify her. she wouldn't come to me. her fondness of me was not present this whole weekend. she wanted either my mom or my aunt peggy (my mom's siter from MN)...she called her "aunt piggy". so cute! but i miss that little connection to her. my uncle earl brought out a game he had created & i can say that i'm totally addicted. i need to re-create it so i can play it here. once i do i'll post directions & photos. i didn't even see but 5 fireworks because they were to far away & now coming from the "MT fireworks" displays...they pale in comparison. we are allowed to have the "BIG ONES" that everyone loves so much. we usually do a 2-3 hour display in our own yard...we usually have a crowd of about 50 people who come each year to watch (even though i hate cleaning up the mess the next day). my sister & todd decided to go ahead & stay another night instead of going home. i can't even begin to tell you how exciting that was for everyone! aspen loves & demands to stay @ her papa & grandmas house! i love that about her! she's definitely a family type girl! :)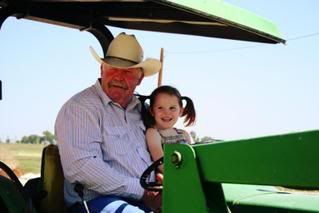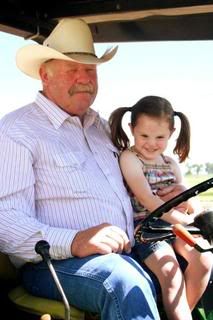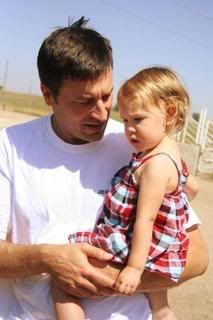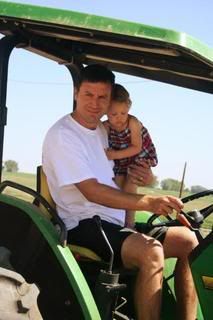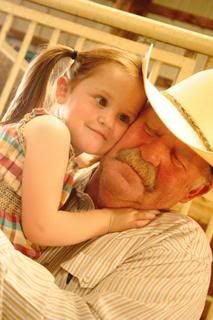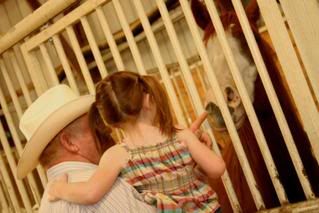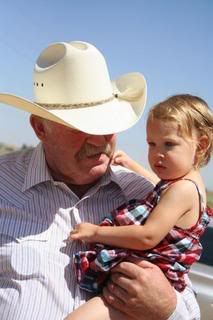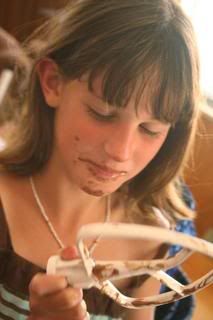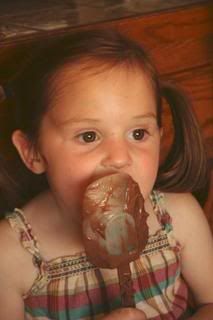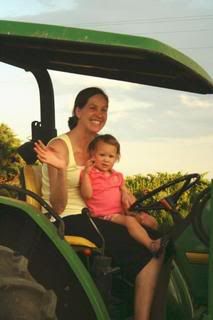 my uncle earl's adorable dog, annie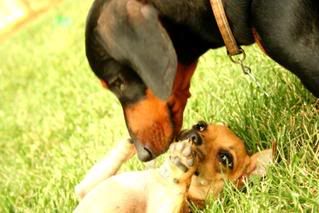 my aunt peggy's weenie dog, homer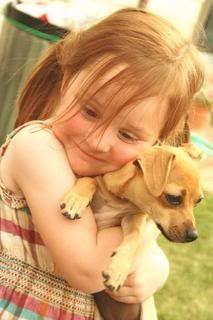 saturday...we went to a rec center in greeley...so fun. never in a million years did i imagine that i would leave from here w/ girls who were NOT afraid of the water. we went from the girls hating any spot of water being splashed on their faces to them not having a care in the world! we would of stayed longer if they had their way. we had supper @ fonta's pizza...buck's favorite pizza place back home. i HATE it! i had a calzone...which, actually, wasn't half that bad.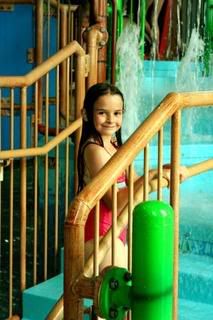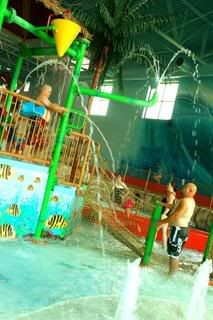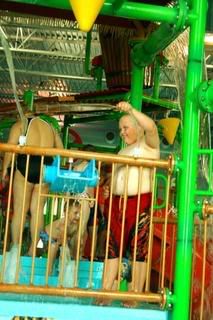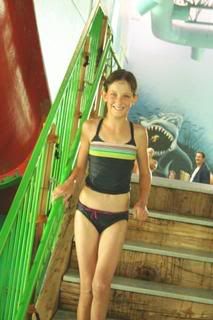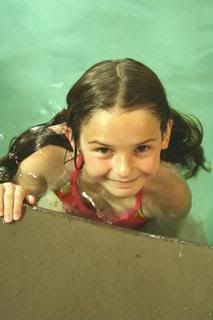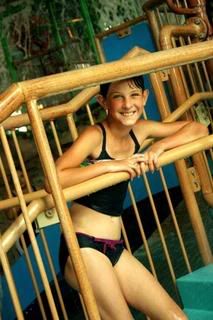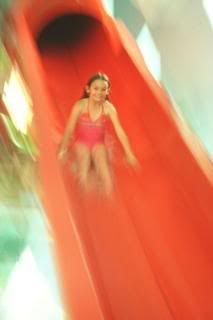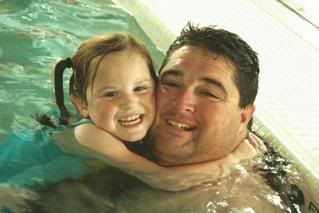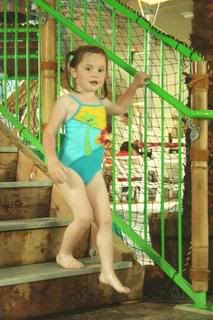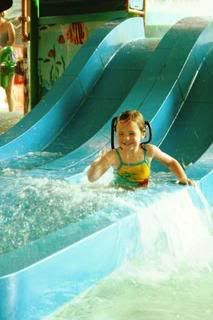 sunday...we went to fort fun in ft. collins. EVERYONE came...becky, john, JJ, zach, kathy, alan, andrea, bo, alesha, my mom & dad, brandy, crystal, bryan, joyce & daniel & then the 5 of us! we purchased all day passes so we could enjoy ourselves w/o feeling rushed to get through everything. we played arcade games, bowled, played laser tag (i won one game out of 10 people i think- i'd never played before- so fun), slid down this humungous slide, rode the go-carts, rode paddle boats & had a water balloon fight. the one & only activity i DIDN'T enjoy was the paddle boats. i've never done them before. chloe & i chose to ride together & then my mom & crystal. they whirled around the lap of river...i on the other hand had a very difficult time making it around w/ only myself paddling. my legs felt like they were going to fall off. when i docked the paddle boat i couldn't even stand up...wish i had a picture of that...LOL. so much fun! then we went to eat @ ruby tuesdays...yummy. brinley's paradise...salad bar! not kidding! this girl has a love affair w/ salad & pepsi!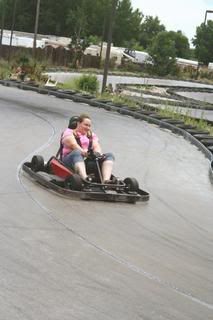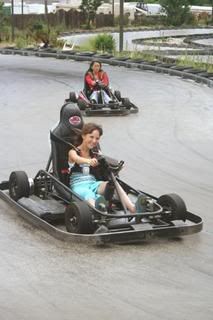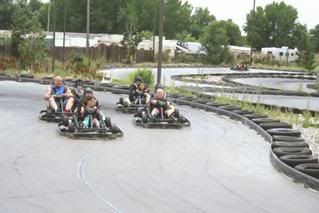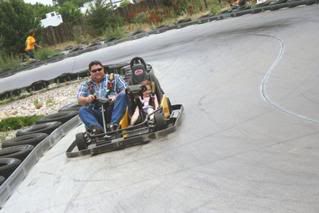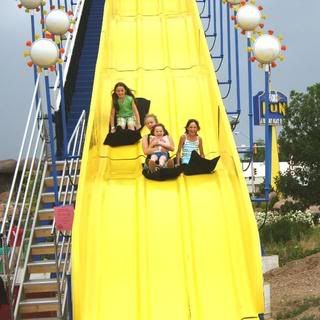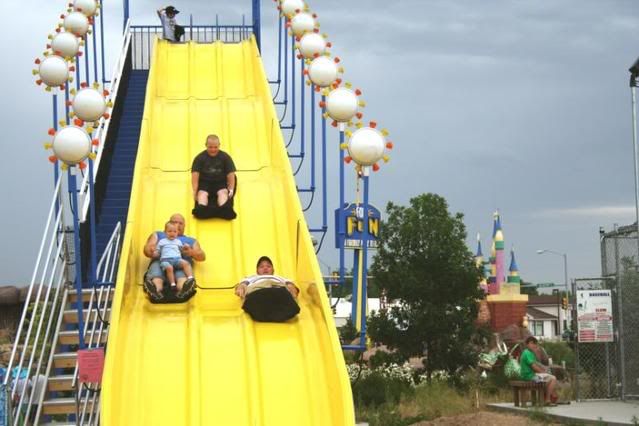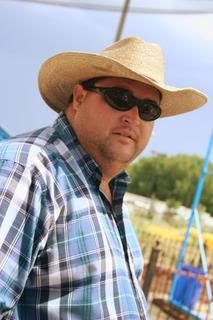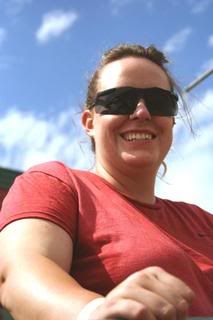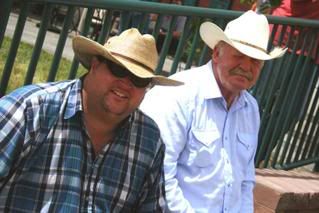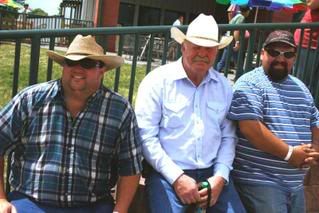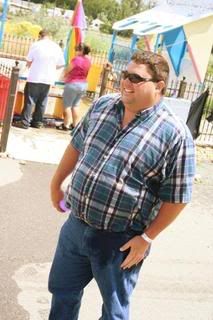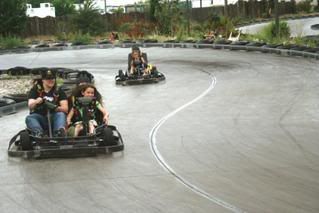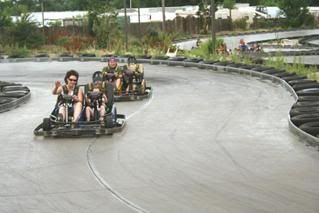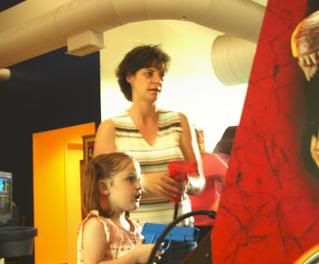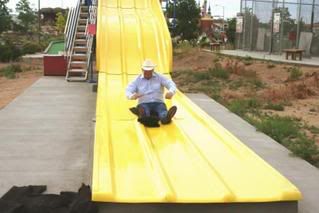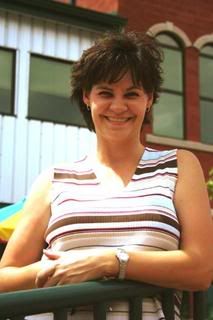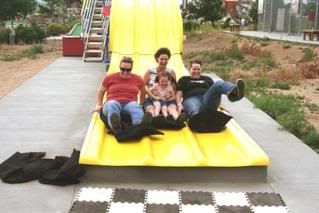 monday...we drove home. it was a long day & i'm so glad that we chose to leave early instead of the time i usually leave because i had to do a bit of laundry & stuff before tuesday when i headed back to work. i took photos on my camera phone to photo journal a bit. trying to keep myself busy!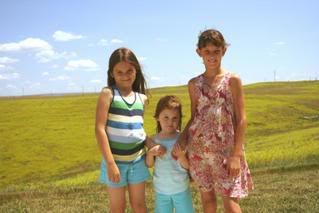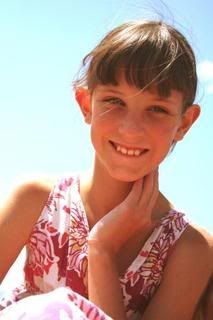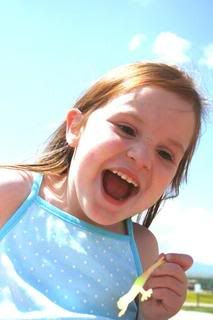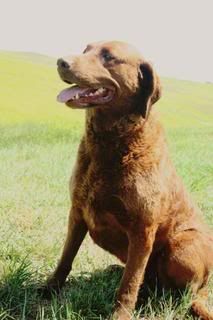 i took over 300 photos...i don't know how i'm going to narrow it down...these are just the tip of the ice berg!
i have just a couple of page shares...haven't been sb'n at all. hoping to maybe get in a bit later tonight or tomorrow.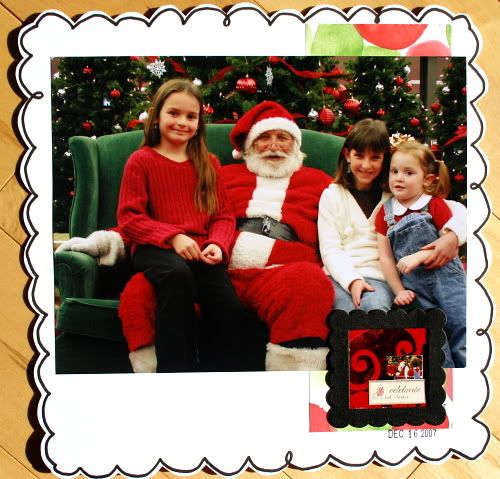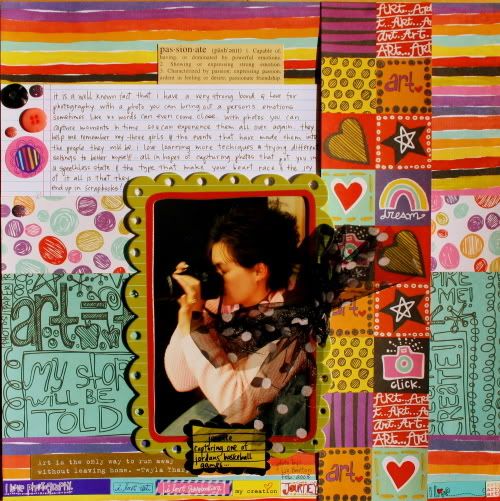 took these of myself working... we are in the midst of cleaning this 200,000 sq. ft new middle school & there is 5 of us working...i seriously, don't know how we are going to get it done. and on top of that...we have a church, a house & a hotel. took these so i could document in the girls' sb's about me going to work after all these years & that they have a babysitter for the first time...yada yada yada.