i was able to work only a half day on friday...this week was some seriously hard work! i can honestly say i've probably cleaned enough cupboards this week to amount to everyone that reads this blog & then some :) not to mention these girls...we are also cleaning a new church here in town and had to do these windows 4 times because they were not coming clean & the glass was hot (which everyone knows hot glass doesn't ever come clean it makes streaks)...they also built us a contraption. a 40 foot lift then had to build a wooden lift on top of that w/ a platform. poor karen & myra got stuck up there for 2 days. 18 hours cleaning these windows!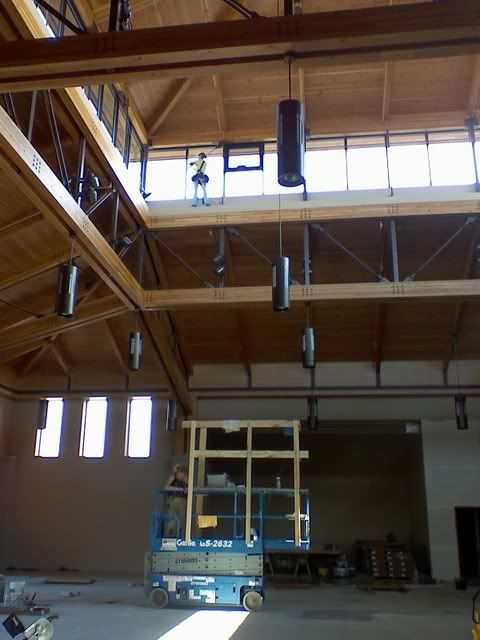 i was able to sb yesterday afternoon into last night. buck took the older girls to the races...they had a special event going on so i was granted the time by myself. chloe went over next door to wendy & cody's house to play. i was able to complete 5 layouts. so exciting.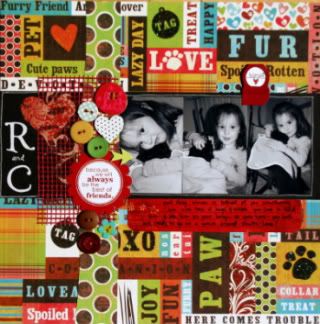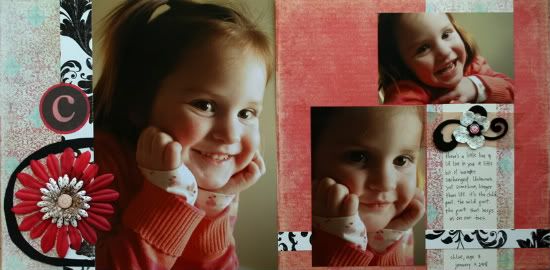 for this layout...i found an ad in adventure magazine. at first it drew me in because it was a photo that was from glacier national park & the quote that was on it. also in the ad was an outline of the western part of our state...it ended up in my inspiration pile. so last night i ran across it again & decided it was perfect for these photos of chloe. it fits her to a T!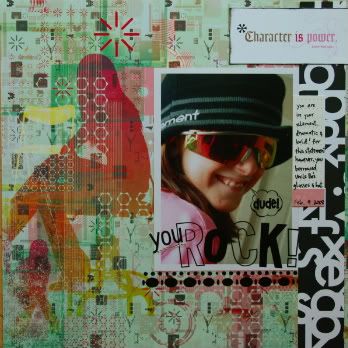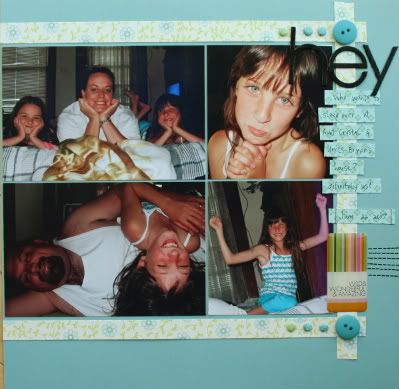 today we went to town to get our own cupboards filled for the week. brinley decided to go ahead & spend some of her saved up money for 2 new webkins. she's as happy as can be. chloe even got to play w/ cody again this evening. nothing like having a house full of happy girls!
also wanna wish my little neice, aspen, a happy 2nd birthday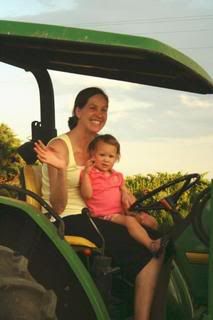 my sisters, misty & crystal, along w/ my neice, aspen, are coming here to visit the week before school starts, aug 20-27! i can't wait! they have their airline tickets...courtesy of airline miles! love that! i just hope crystal flies ok..she has motion sickness so badly!
hope everyone has a great week!