it all began w/ a phone call from my friend, syalynne, in Colorado Springs...she called to let me know that there was a tornado in Greeley & Windsor...where my parents & family live...
i immediately started calling my sisters, mom, dad, buck's family & my cousin lisa...her mom lives in
windsor
where the bulk of the damage is. so scary! the only one of my sisters that i couldn't reach was crystal...turns out she left one of the devastated buildings in greeley just before the tornado took its roof off! so scary!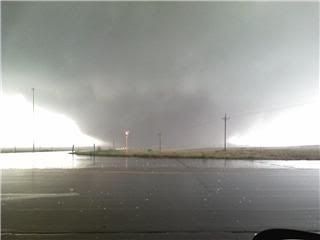 this is an ...
amazing slide show...
the 5th photo is directly behind where i managed a video store in college!
a photo of mother's day...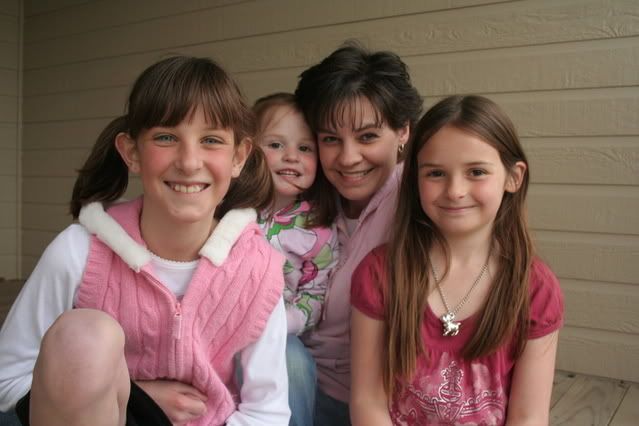 the princess of the house...many times she believes she's the QUEEN!
jordan playing soccer on mother's day...
finally figured out how to catch her in action on the field w/o blurring photos...she had so many attempts at goals that day but never made that ball into the net...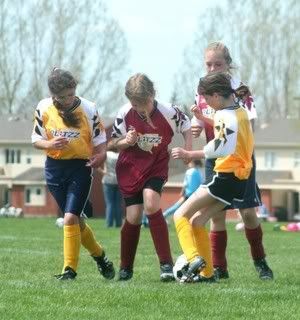 a couple of layouts...
also creating this album for
SCRAPADDICT's may activity challenge
it's so fun to see the girls at the same ages & compare them side by side in photos! i made these albums last year for mother's day gifts for my mom & buck's mom! now i'm doing my own...it has been in my storage cupboard since & i'm finally tackling it :)!
what's up in your neck of the woods? here it's been cloudy, rainy & even snowy at times! we were going to go camping for the weekend but that is something buck & i prefer not to do in the rain! not fun! the rivers are blown out right now & flooding so there is no fishing...buck doesn't really lake fish anymore since he's so hooked on fly fishing! at least everything is on a growing spree & not dying in heat! i hate HOT weather! tomorrow is jordan's 11th birthday! WOWZERS! this weekend should be relaxing & low key! i'm so excited about this...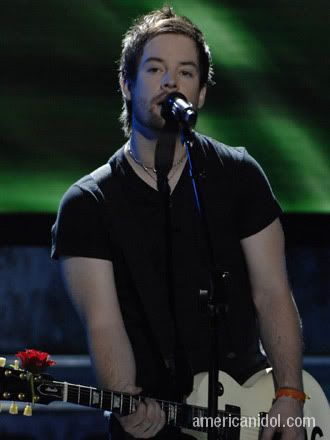 *****david cook win's American Idol*****
i even heard him on the radio today...i voted over 50 times....so glad he won...since my other 2 people didn't...Michael Johns & Brooke White! can't wait to purchase their music! this week has been nothing but great finale's!