it's been a while that i've just been able to scrap to just scrap! the kind where you can just dive into your supplies & go for it. my dear friend, liz, came over last night & i only completed this layout...way more visiting than scrapping :)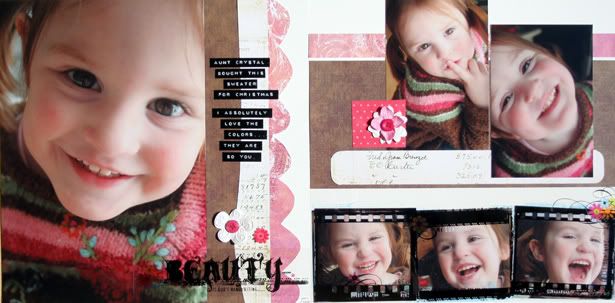 the weather is finally nice outside today...the girls are outside playing chef, chloe is napping & where am i...? scrapping of course. two layouts done.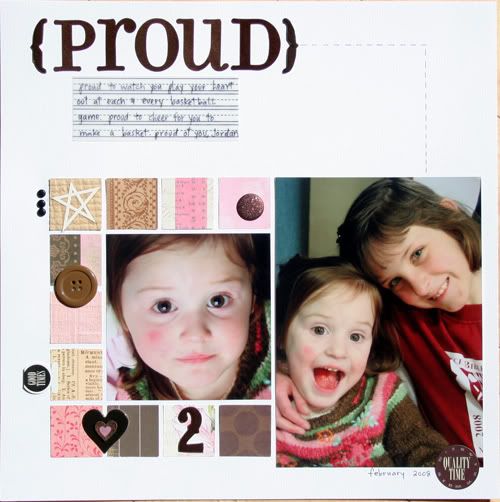 tonight i'm going out to eat with my absolute dearest (of MT) friends- sara! we were talking earlier...it's been since december since we've seen each other...how is that possible? this visiting is long over due!
created this one for the
SA blog
...check it out!
completed these during the week since i only worked one day this week ;) enjoyed my sluff time!
these are for the upcoming may kits for
SCRAPADDICT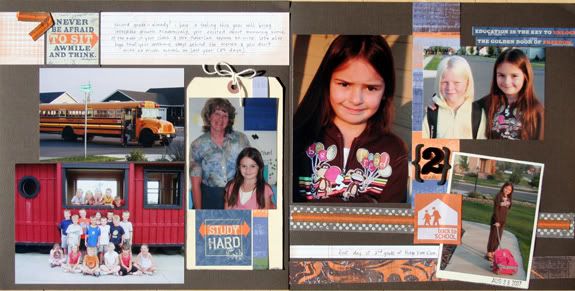 buck asked why so many pages of chloe? well...for one i take more photos of her because she's home & she's still small! i guess as the girls get older i will take less...which may be good news for that shelf of mine. i found some more albums to put in it...my childhood ones (i've only completed up to age 5) and one that my CO scrappin girls made for me when i moved to MT @ my farewell crop!