i am totally in love w/ my new phone! it rocks!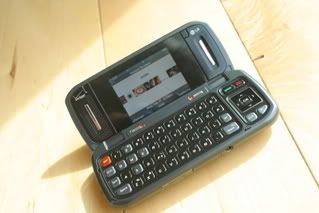 i have all my contacts saved to the hilt & my calendar is in here so i no longer have to carry my paper daytimer around w/ me. texting is so fun...and i always joked about how "goofy" people were about it! it's so convenient!
i've been working on more layouts...trying to get some of aspen's book caught up...it is so crazy doing layouts of her this little! misty & aspen are coming in 2 weeks for the girls spring break! can't wait!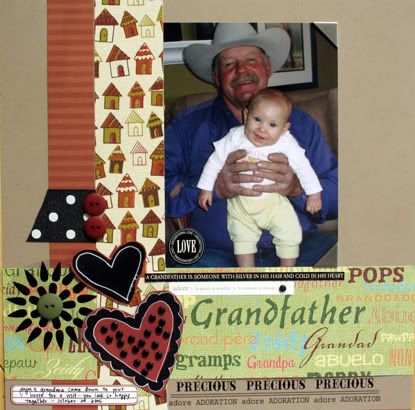 i absolutely adore this photo of aspen & my dad...so adorable!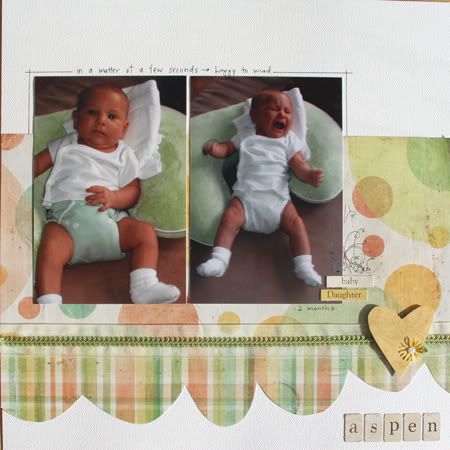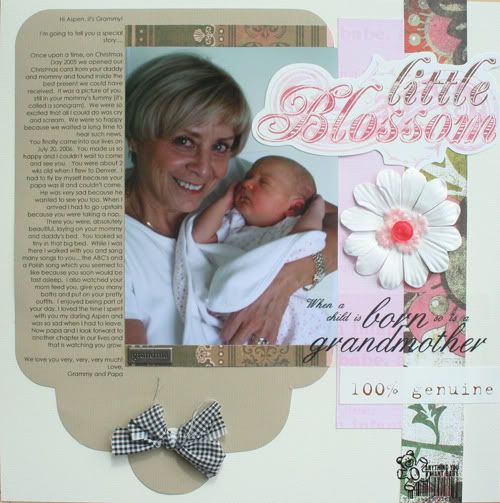 this is todd's mom w/ aspen!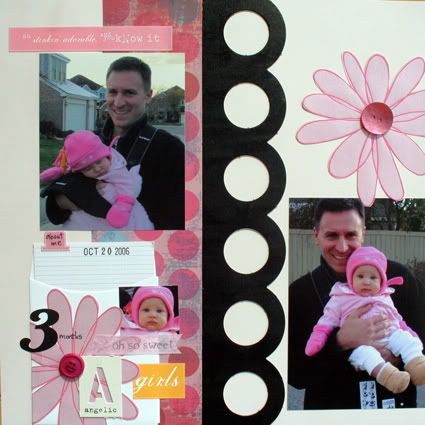 aspen w/ her daddy, todd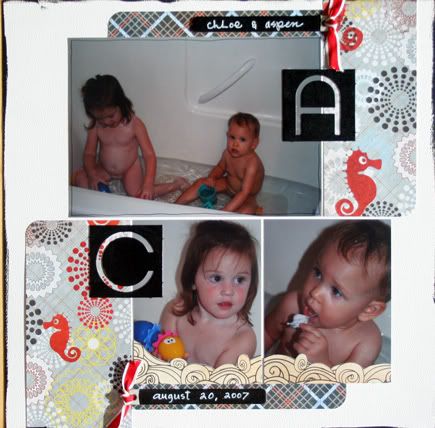 chloe & aspen last summer when they came to visit!
this is one for chloe's album...did it for a scrapbook magazine layout call...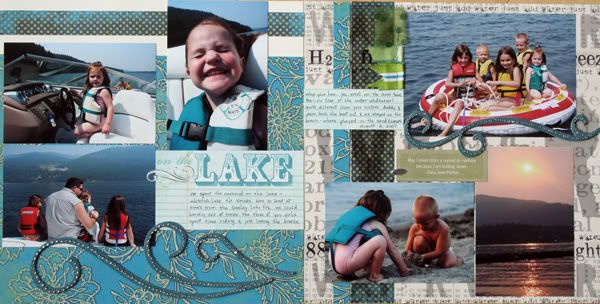 took me forever to cut all those crystals out for the waves..but i wanted them to glisten!
everyone watching
american idol
?
this season there is some serious talent!
my fav's...
asiah epperson
brooke white
david archuleta
michael johns
ramiele malubay
jordan is destined to be a great singer & be on this show! her idol is last seasons winner,
jordin sparks
& my favorite...
blake lewis