a day short...the story of my life lately! since i've started working 2-3 days/week i can't seem to get in the groove of things. i applaud all sahm's who work...RESPECT ladies...that's all i have to say! WOW! how do you do it...if you have any tips let me in!
buck's mom & brother came into town last weekend for a short but sweet visit! we mostly just stayed home & hung out...these are the only pictures i took...grrr!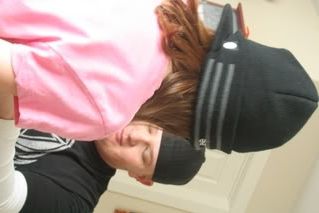 they totally crack me up! jordan loves her uncle bo...she's wearing his hat & glasses...
kathy & us girls got crafty & made these little door hangers for each of the girls (kathy helped jordan & brinley) & then i made chloe's...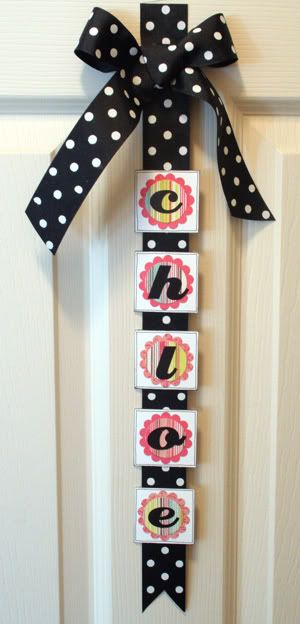 i also managed on monday to sb a bit...made these 3 layouts...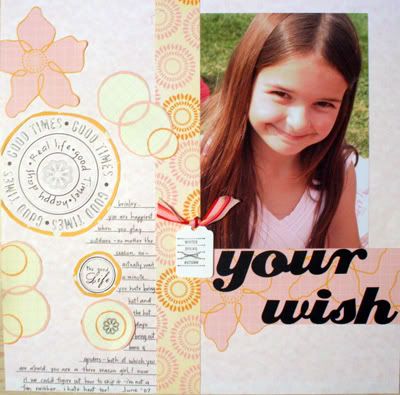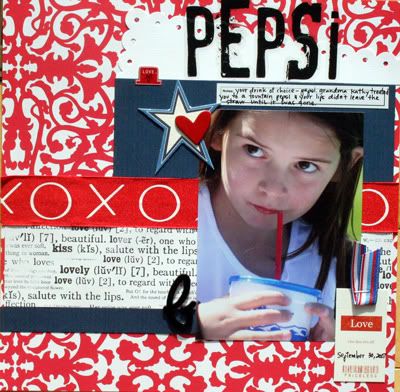 this one cracks me up because everyone who knows brinley- knows HOW much she loves her pepsi... had to document this one...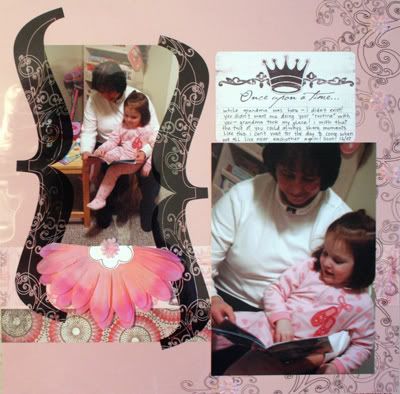 these were taken when my parents were here @ christmas time.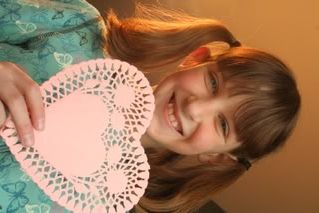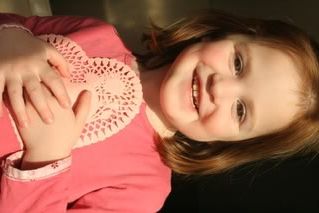 happy valentines day...took these of the girls so i could make valentines for aunts/uncles & grandparents...those will be in the mail by monday- i promise!!!!!!
we had a normal v-day...girls @ school w/ their parties, i worked, then came home...buck got a wild hair & decided to get the girls a kitten for their gift...they gave him quite the run around at petsmart. he didn't realize that he had to be "approved" first & then you get to pick out your pet. well this upset him...and i'm not talking just a bit...i mean pi**ed off! so he called me...tried to calm him down & told him that i knew that was the process. he drove to the animal shelter where "you are approved" & got there just in the knick of time! he talked to them & told him that...
- he wanted to surprise his 3 DD's w/ a kitten for v-day
- only a month ago that we had to put our cat we had for 15 years down
- he doesn't abuse his animals...we have others
- etc...
so they let him fill out the paper work & adopt the cat he had fallen in love w/ at petsmart (where they keep only a few animals to adopt)...the cat was all over him & purring so loudly...
so off to petsmart to pick up the kitten...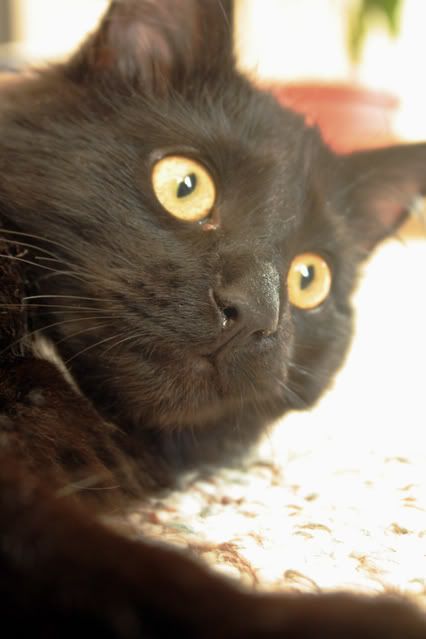 he's so quick...i thought about calling him nitrous...but didn't...we've decided to give HIM the name Romeo! in honor of the day the girls received him. he has a bit of white "chest hair" & yellow eyes, 6 months old & so super energetic. he was born @ the shelter. his mommy was brought into the shelter by a family who didn't know or want their pregnant cat...so he & his 6 other brother & sisters were born there...
the girls love him to pieces already...he follows me around & also slept by my head the entire night...except for the few times he woke up & was menacing around...