last night while buck & i were watching TV there was a news flash saying that we were expected to be hit w/ a massive snow storm...up to 16"! we both looked @ each other & screamed w/ excitement! this family loves the SNOW! it started today around noon & hasn't stopped....lots of the fluffy stuff in the yard...about 9-10" so far! the girls as soon as they got home put on their snow gear & headed out to the yard for some fun! our first big snow of the year...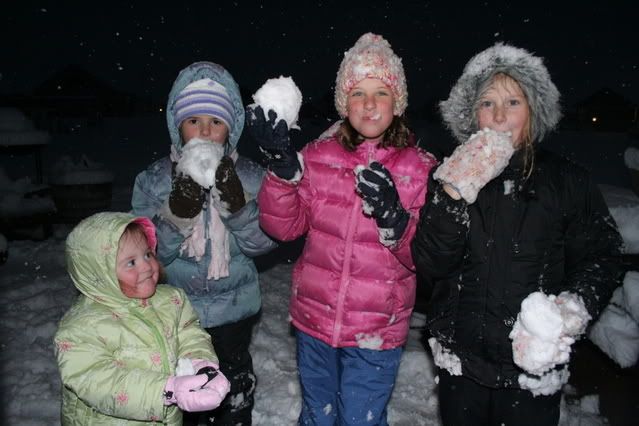 also included in this picture is jordan's best friend, payton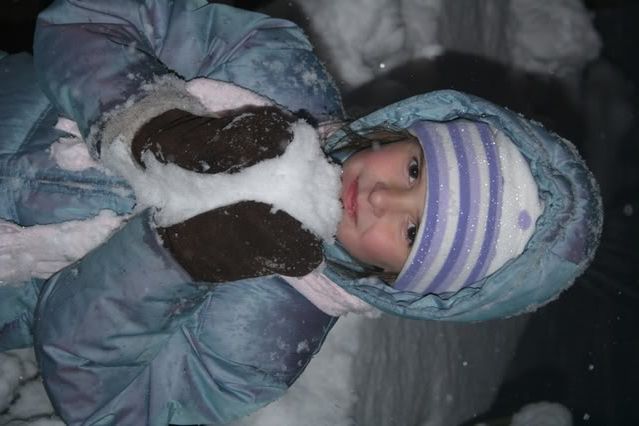 more photos later w/ the snowman...it was dark when they finally decided to come inside around 5:30! i'm sure the one little guy outside will be welcoming friends tormorrow!