buck's mom, sister, husband & two boys came to MT for a weekend visit & to pick-up the durango they bought from buck. they arrived friday morning @ 2am & were here until monday morning @ 4am. we had an absolute blast shopping & hanging out at home. it was rainy & cold the whole time except for friday & sunday...gorgeous days. we toted the whole fam to watch jordan @ her soccer game...she loves putting on a show! on sunday afternoon we went up the hylite canyon & took family photos...these i'm sharing below & are totally retouched & edited versions but just wanted to get them up to share. zack & chloe...what a pair...all i have to say is both are 2 years old & neither like to share. the entire weekend between these two consisted of constant bickering & explosive bouts of crying brought on by the other. i was definitely at my wits end w/ them...maybe once they outgrow the "MINE" stage they will get along better. chloe does not like having her routine interrupted. saturday shopping was miserable for all of us with her...throwing fits, screaming, crying, carrying on....argh!
i'm sure you SA gals remember this summer when my BIL had a very tragic motorcycle accident...well here he is...it was absolutely amazing to see him & have nothing but wonderfully great "trama" from the accident. not even sure that sounds right...he is so much more mellow, is absolutely doting on every detail w/ the boys & is wonderful to becky- which is a HUGGGGEEEE improvement. so happy for them!
this is buck's mom, Kathy...love her to pieces!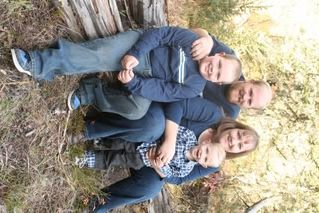 JJ & Zack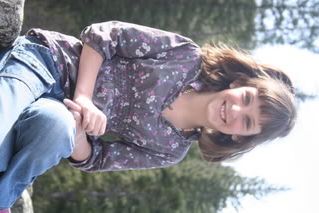 & there is one little girl's photo missing from my 3...can you even begin to guess who it is? she's got red firey hair & attitude...enough said!!!!!!!