my weekend couldn't of been more perfect! in every facet! i started off by meeting my 2 friends from here (sara & lisa) in the target parking lot so they could ride to billings w/ me to pick up syalynne. we arrived a few minutes early & then she came walking down the stairs...syalynne! it was so AWESOME to see her...it's been 8 months! she looks so radiant pregnant & is barely showing- but cute none the less! i am so grateful that i can call these girls my best friends & that they finally were all able to meet! so first we headed to lunch @- drumroll.....OLIVE GARDEN!!!!!!!! YUMMO! it's so funny that we all requested to eat here & so that was definitely a no brainer! :) after a delightful lunch & fun chatting we head to the 2 local sb stores. sisters was totally great...decorated so cute! one thing that we were all dumbfounded by was that they were still handwriting receipts- what? so strange...& they didn't have baskets- which causes you to spend more than you think! then we headed to the 2nd store...total bomb i think! i found a whopping one piece of soccer paper & 3 rub-ons! buck called during our visit & said that we had better head for big sky because of the weather...such a worry wart- but in a good way. then we make the 2 hour drive back to bozeman to pick up lisa's car & all her things....then head up to big sky...a one hour drive. the drive was nothing short of beautiful & stunning...the red, yellow & oranges contrasted against the blue water & pine trees w/ the snow packed on their branches & swirling in the air....ahhhh- love this time of year! i was totally amazed at the "cabin" we stayed in. it is sara's father-in-law's house...he lives in FL. this place by no means of the word is a "cabin"...it was simply amazing...all the decor was awesome & the scenery through those gigantuan windows was stunning. the snowy weather didn't clear until sunday morning so we could see just how miraculous the views were & how high we were up...about 9000 feet! our meals were awesome, the conversations priceless & time to connect w/ the best friends in the world...even more so! i needed this weekend so badly...time to relax & enjoy scrapping w/ ease. i even completed all the layouts i had planned ...66 pages! woo hoo! i finished on sunday morning so i spent the rest of the time organizing my stuff & separating it so that it would be super easy to put away when i unpacked. lynne spent the night @ our house...buck enjoyed her company....he had someone who loves football to visit w/ & watch sunday night football w/. this morning was LLLLOOONNGGGG! brinley had a splitting headache....was crying getting on the bus...but i had to leave as soon as the girls left for school to take lynne back to billings for her flight. we were pushed for time- no doubt! we overcame obstacle after obstacle today...long trafic lines, gas stop & lastly....a speeding ticket for me! ouch! haven't had one of those in oh- about 13 years or so! i was going 85 in a 75! wish i would of had buck w/ me cause i totally would of just been given a warning. lynne got to the airport w/ about 50 minutes or so before her plane left & the gal almost didn't let her board...but i'm happy to report...she's safe back in her home tonight. miss her already! we so have to do this again!
here are some photos of where we stayed...
a view from the road as we left to go back home to "reality"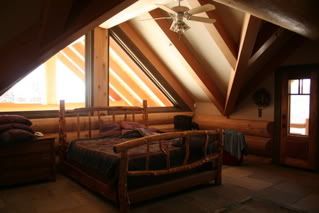 this is the master bedroom that lynne & i shared
the view going down the stairs from the bedrooms. there were 2 other bedrooms where sara & lisa slept...they were so cute...they had ladders that went up to "lofts" where others/kids could sleep
this is the view of the fireplace, the upstairs window is inside the master bedroom & then part of the kitchen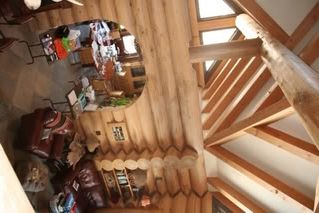 a view of the downstairs from up high...the living room & through the opening is where we scrapped
the entry way & stairs that led upstairs & then downstairs to the basement
the living room
the bar where we ate & the living room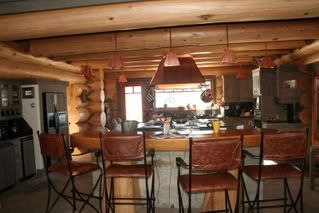 the kitchen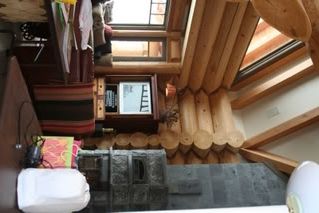 the living room & fireplace from where we scrapped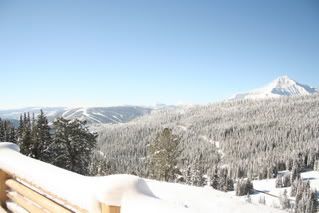 lone mountain from the balcony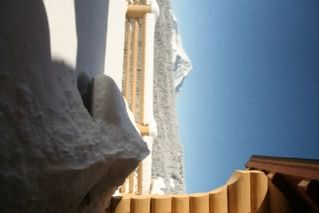 pile of snow that piled up over the weekend from the copper roof...the sun did shine a bit :)
looking off the balcony right off the kitchen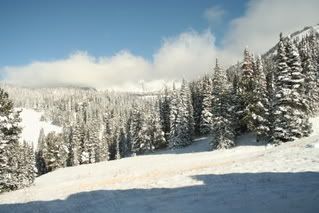 the view from the living room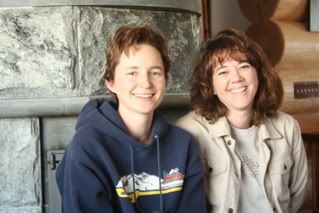 sara on the left & lisa on the right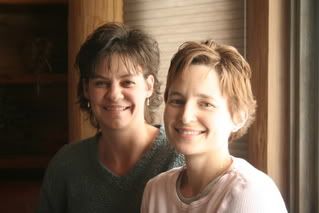 sara & i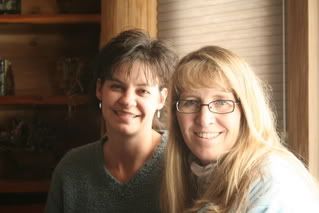 syalynne & i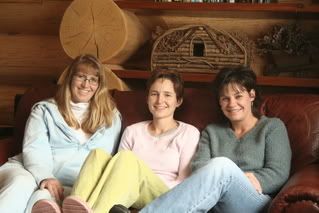 syalynne, sara & i...not bad for a self timered off a pillow :)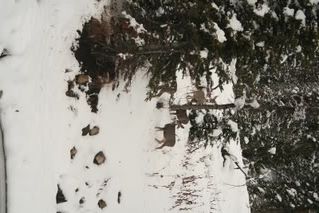 deer by the house as we were leaving & we also saw tons of big horn sheep through the canyon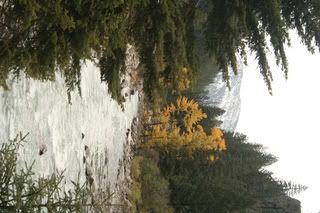 fall in full swing- gallatin river (where river runs through it was filmed w/ brad pitt)