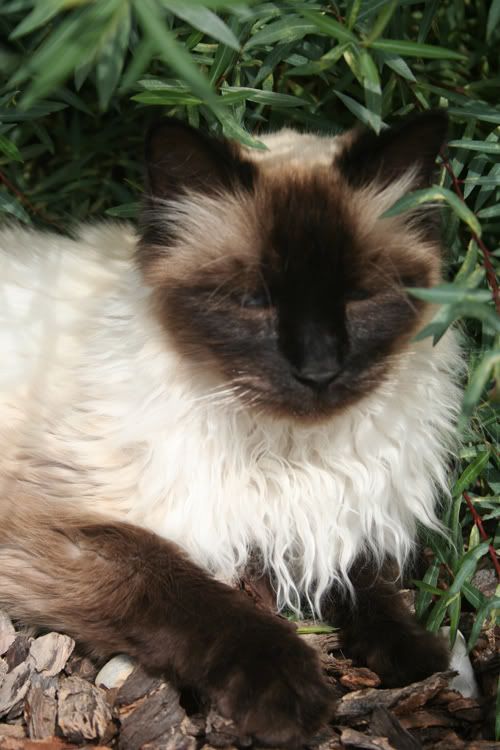 so i guess that i'll give this another go...i'm such a blog stalker & enjoy them- so why not have one. we'll see if i can keep up with updates & whatnot.
right now i'm suppose to be working on these halloween pages that are sitting next to me but instead i wound up here...i frequently get sidetracked! anywhoo...we're suppose to be going to the backside of the Bridger's this afternoon, after Chloe wakes up, with our neighbor & her little guy (3 months older than Chloe). should be fun & nice weather! i must admit i'm so fond of this early fall weather...i hate summer, i hate the heat & i hate sweating! my friend Sara says, "if i wanted to sweat- i'd excercise!" EXACTLY! hate summer! too hot! can't wait until the snowflakes start to fly!
well i could bombard this blog right away with photos of this awesome summer but i'll spare you with over 800 pic's that i've taken since May! WOW huh? my camera broke @ the Blue Angels Air Show a month ago & Buck bought me a new one. Total shocking surprise. I really thought i would have to wait but he insisted we couldn't go to Glacier Nat'l Park without a "decent" camera...i was going to use our video camera because it has a camera too...but he wouldn't hear of it! He said it would be like him fly fishing with a Snoopy pole & bobber- glad he understands!
school starts on wednesday! can't tell you how much i need my "schedule" to be back in order. with "me" time. i am a mom, and i admit it fully, that i need my breaks desperately. i can't believe Jordan will be in 5th grade- that is the point i can really remember my school age years! I hope hers are wonderful...I also need to get on that "birds & bees" talk that i insisted on doing this summer...i DREAD it! not only because of telling her, but i know Jordan can't keep "secrets" very well at all & she will blab to Brinley & she's almost 8. a bit young to describe to her...want that innocence a bit longer for her. Brinley will be in 2nd grade this year. wow how time FLIES! we have back to school night tomorrow & tuesday. Jordan also starts soccer practice on tuesday. she's so excited...she's been practicing her drop kicks all week! so funny! the girls have been grounded all week since my sister was here M/T/W....they can't seem to listen when company is around & we had told them 5 times to get theirselves ready for bed....well Buck grounded them until school starts. so guess what happens...their friends call & want play dates, boating trips, bike rides....but NOPE! they can't even watch TV! which is killing Brinley! she's such a TV hound. they've been playing w/ legos all week & nothing else. it's been forcing them to get along- which has been awesome! chloe has become infatuated with Toy Story...she's rounded up all Jordan's old "woody's"- which is all the characters from the 1st & 2nd movie...they live happily in her Strawberry Shortcake house. too funny!
we had to take Jake, our cat, to the vet this morning. poor guy... he's 15 years old! well, the other night Buck was petting him & by his ear he had a sore (we didn't know about) & it exploded all over him...we've been dr'ing him for the past 2 days & he hadn't gotten any better so Buck actually took him to the vet. this comes as a surprise because his family, growing up, & mine for that matter, didn't believe in taking animals to the vet- you handeled hit by putting them out of their misery. guess Jake does have a hold on this ol' guy after all :)