we- my sister misty & niece aspen + chloe & i visited the museum of the rockies yesterday. such a fun trip. chloe was quite into the indian history this trip & was quite inquisitive about all the artifacts that were displayed.
she loved the dinosaurs- loved the "live" baby dinosaur that was "breathing"...here she is in front of the mother.
they are currently remodeling the kids area so they had just a few books/puzzles for the kids to play with. we were pretty disappointed...but i'm sure the new area is going to be fab!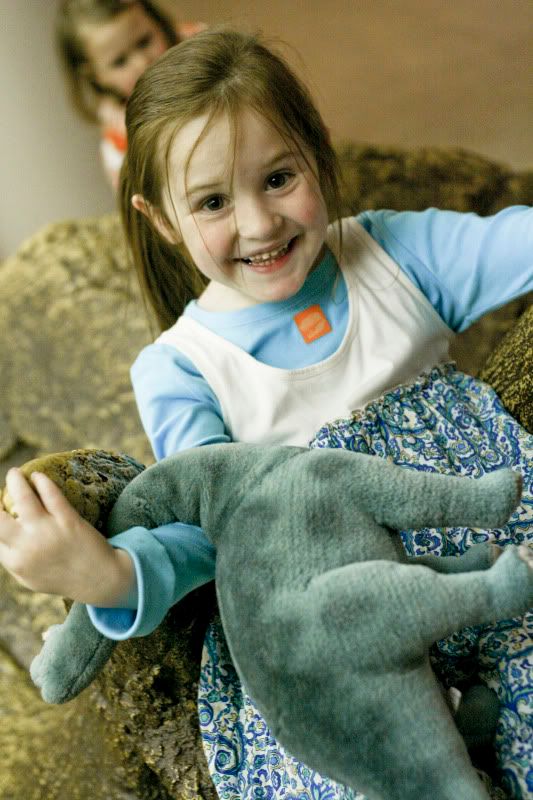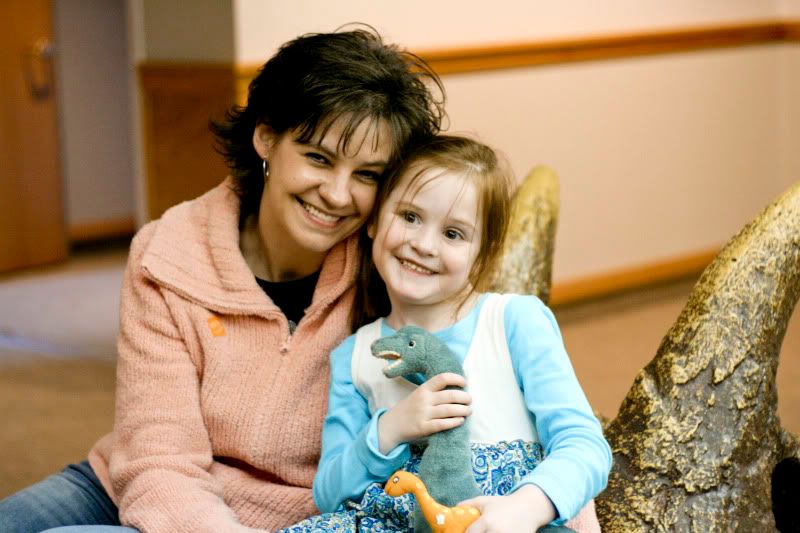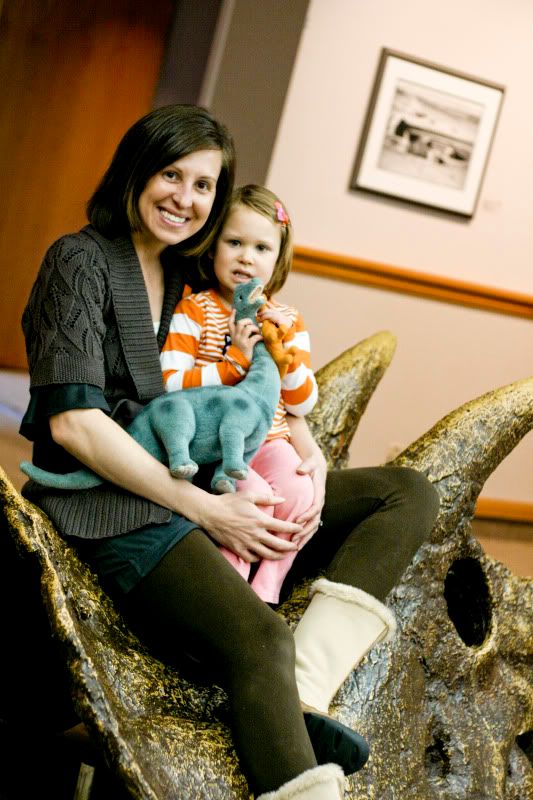 and it snowed all day...
today we have chloe's easter egg hunt at school...getting ready to go now...