chloe had many parties this year...a few instances of birthday"ness" in colorado while home for christmas, one at home on her actual birthday, one at preschool, then one with her little gal pals. i had the theme of her "gal pal" party planned ever since i saw
this blog
and then i saw
these
as well. a butterfly party...so girly...so fun for a mommy to put together for a little chloe bugs who's never had a friend party. *i must add in here that since all of our family/friends are in CO and she's only got a couple neighbor friends. this year with pre-school she's got her own little posse :) LOL
the goodie bags:
homemade play-doh, lipgloss, colored pencil tube, tablet & a few smarties/tootsie rolls. took some oridinary brown lunch bags & spruced them up in pink ribbons & butterflies. everything in the goodie bags were from michael's and in the dollar bins. everything just fell into place with the butterfly theme. so perfect!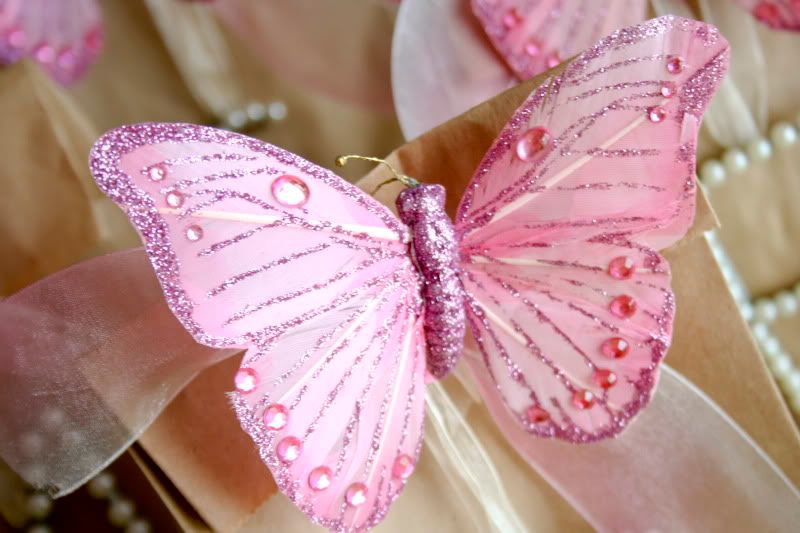 the pearl monograms on ribbon were in the christmas clearance for 30 cents! :) score!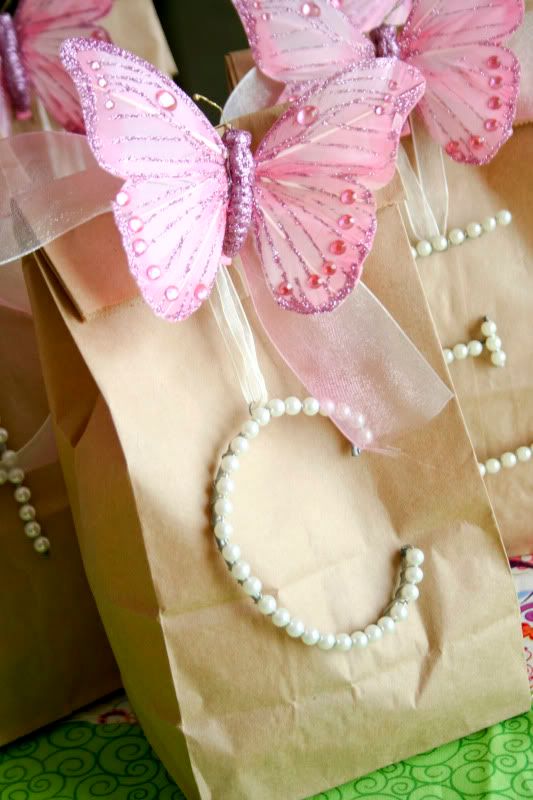 at my girls birthday parties we always have a craft project...we had a magnetic photo frame craft- easy for the 4-5 year old range.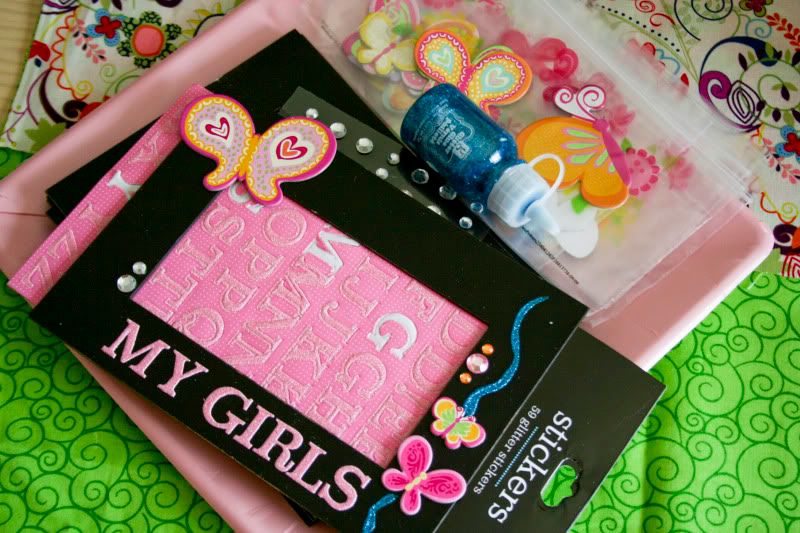 everything once again in the dollar bins at michaels except for the chipboard butterflies. the butterflies i bought at michaels but they are their new american girl line. the frames were these hideous game board looking ones (had checkers & board game themes). i covered them with chalkboard spray paint. added some jewels, glitter glue & letters for the girls names (those came from target dollar scrapbook section).
the cupcakes...mine didn't turn out as detailed as theirs but these are for 5 year olds who scarfed them in a matter of minutes :)
for lunch we had butterfly PB & J's...
now onto the photos of the girls...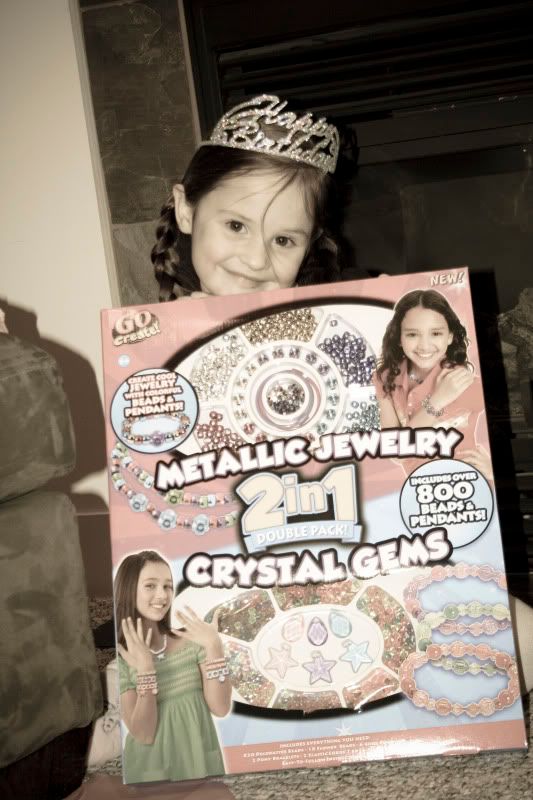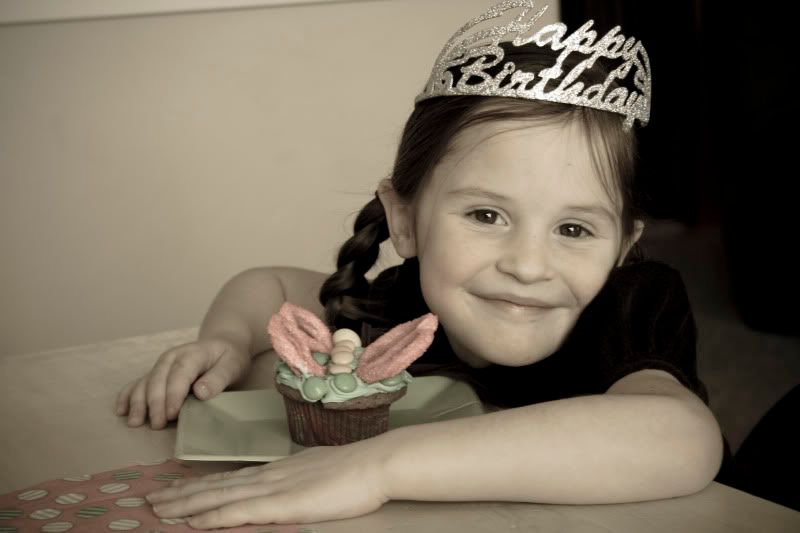 on chloe's actual birthday...we had just us as a family along with chloe's best friend (or husband as she calls him), cody come over to celebrate.