poor sharpie. on saturday, sharpie got into the neighbors trash & had it all over by the trash can. the previous sunday she had attacked their small dog when it came into our yard. she's getting so protective. it's the nature of her breed though. so now her rules are: on the cable if we're not outside, in the garage or in the house. no more being outside by herself. she is our nanny dog...she doesn't leave the girls' sides when they are in the yard...they are always safe. here they are playing breyer horses outside in the shade on sunday...trying to stay away from the heat! um, and the heat needs to take a hike. i'm over it already! i want my cooler weather back. i seriously will melt!
chloe loves to go through & pick flowers for me. however, this one is for her grandma linda, aka the one with the black hair. LOL
this is my summer work...i get to take the girls with me sometimes. i was working my personal assistant job on this day. getting groceries, going to the post office, wash/gas up the car...they enjoy tagging along.
some more pages to share...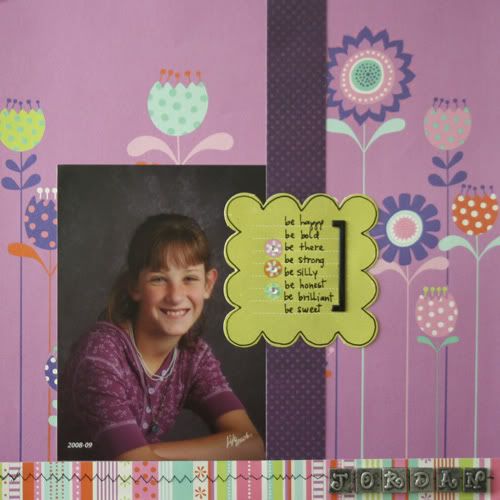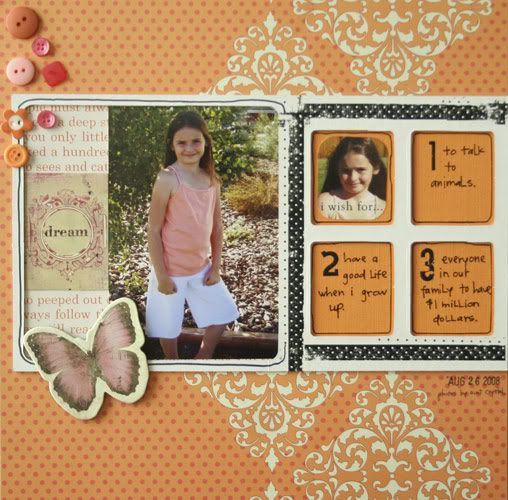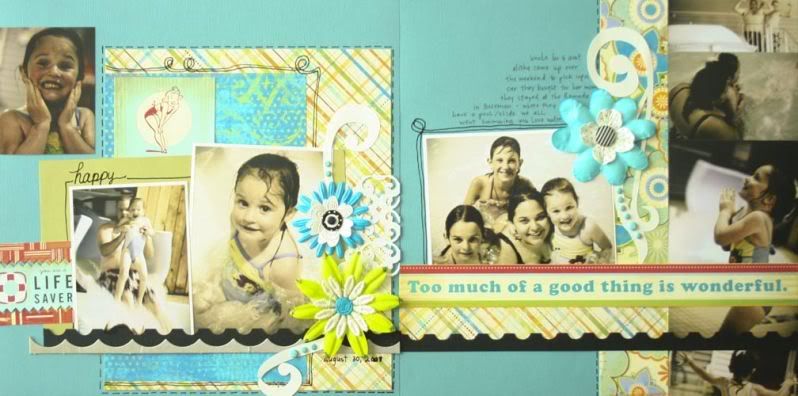 and a close up of the journaling...this is my last set of photos of brinley w/ romeo...