this beauty, from
jillie willie
arrived & i couldn't be more happy. i love happy & bright purses. great conversation piece :) it's so spacious inside...more space than i need but you never know when one of the girls are going to ask me to carry half of their toy box for them :)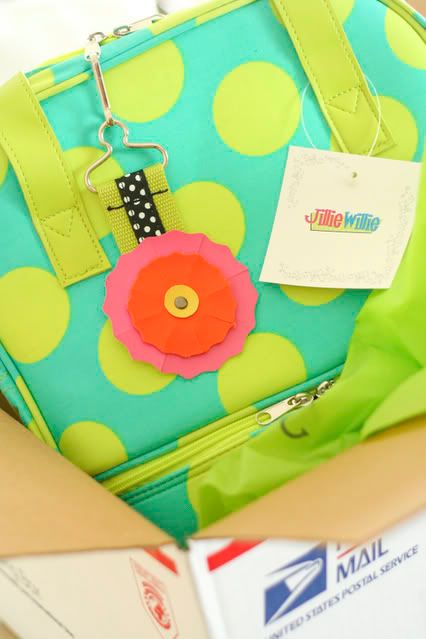 brinley making her cat project on grooming & care for her 4H presentation...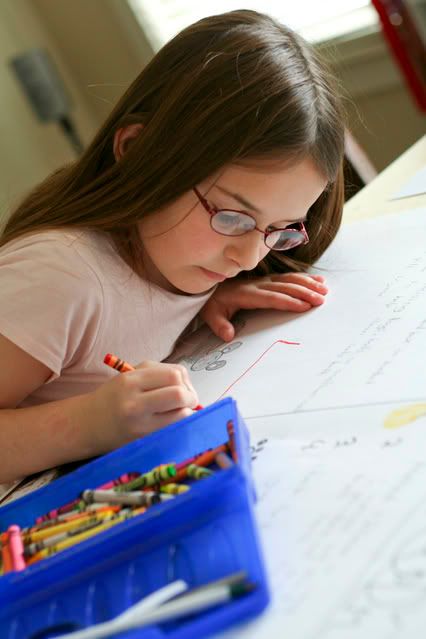 this poster caused brinley to become quite unsure of herself. she doesn't want to present it...she wouldn't even present it in front of buck & i...poor thing. today she came home from school saying that the art walk (at school) was tonight & not tonight so guess what...she picked the art walk. i don't know if it's right to skip 4H but i would rather have a happy camper tonight!
this girl has been quite sick actually...she's got bronchitis. the dr put her on zithromax on friday. & last night i was telling myself that if she doesn't get better tomorrow i'm going to be taking her back to the dr. today she doesn't sound as bad...a bit of improvement...so i'm crossing my fingers that it's out the window!
pure entertainment for all! so fun! we took a bunch of games from our PS2 to gamestop today & traded them in for tiger woods golf & chloe a dora ice princess game. we have yet to try out the golf game...but i'm sure that won't last long!!!! :)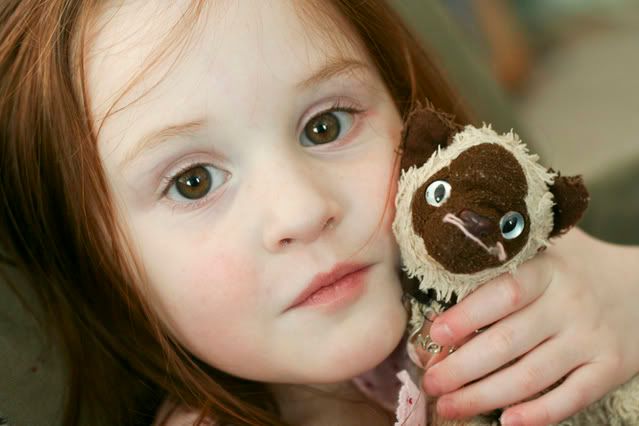 chloe has became quite attached to this cat...she has named him "pettibone". quite the interesting name you say! :) on mickey mouse clubhouse (on disney channel) mickey has a cat named pettibone that looks just like this stuffed cat. she doesn't go anywhere lately w/o it, sleeps with him, plays with him, cuddles with him...everything with pettibone! & look @ her poor little nose...ah, another symptom of this sickness of hers.
a layout from today...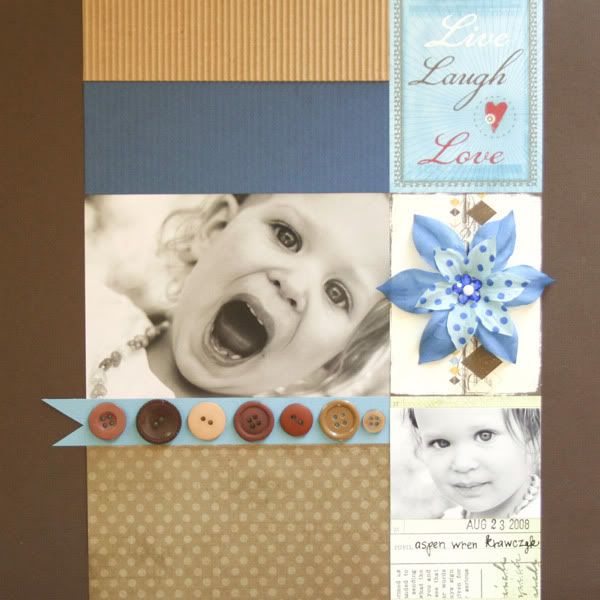 and my saturday was amazing! i won a blog contest over at
raffia sisters in billings
. one of my favorite sb stores (they were having a retreat). i won entry into one of their saturday classes being taught by
becky fleck of page maps
. she's our little local sb celebrity :) she was so amazing & super sweet! this is what we made...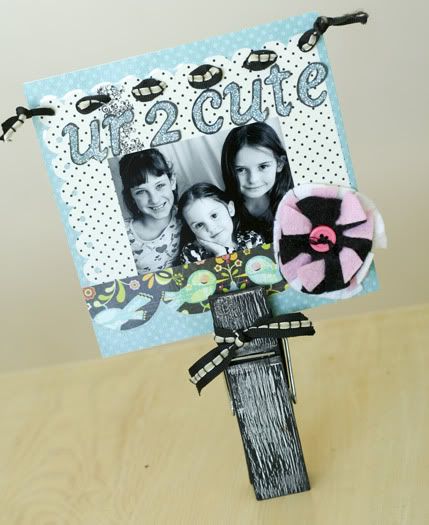 thanks so much to the girls at raffia for inviting me down. it was well worth the 4 hours in the car! :) i opted to stay & have supper with the girls at the retreat instead of my original plan of going to the OG (olive garden). yummy indian tacos & these amazing "sopapillas" with honey butter! delish! then a question & answer session with becky...so fun! learned so much about the process of creating product...she designs for
basic grey
. lovely, one of the most sweet & funny gals i've ever met, took group photos of everyone...so i can't wait to get one of those :) i also have a surprise in the works :) more on that as it develops! but i must say that all my local girls are going to be thrilled!!! :)