just thought i would share a little gift i made for my mom, MIL & buck for valentines day...all you need is a magnet sheet & some maya road containers (which i'm sure we all have).
so the first step is to peel the maya road sticker off the back (these frame containers were from wire flowers & ribbon slides) and cut a square piece of magnet sheet & adhere. then print a photo that you want to fit inside the frame which is 2"x2".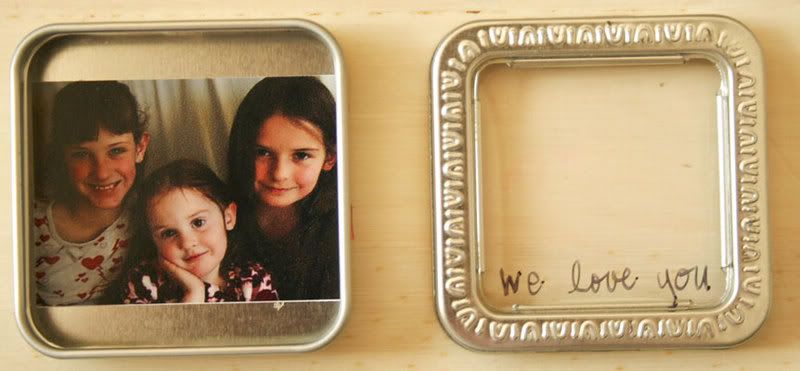 i then took a slick writer & wrote on top of the "plastic" frame top, "we love you"...
and that's it! there are so many possibilities for these little guys...next up is figuring a use for those larger tins
oh & then i made these...printed out small photos 2x2 in size & adhered them to a magnet sheet, trim & wa-la...a gift set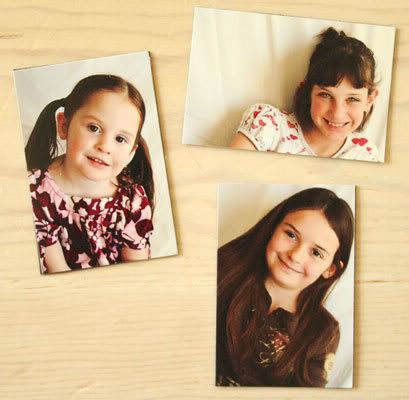 and then a few layouts for aspen...photos by
smilestore
....