scrapbookers all around the world are participating in a 365 photo a day in 2009 challenge. for this challenge i'm going to make it a personal goal to take my photos in strictly manual mode on my DSLR....pushing me to be a better photographer & really get to know my camera. i'm really anxious to see what i learn & the memories we make as a family. the 3 girls are already on board with making sure that i get my photo each day...here are the first 11 days....
January 1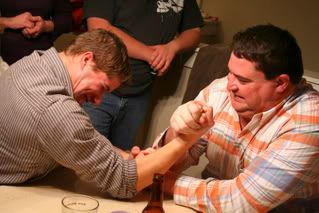 this photo is of the wee hours into the morning on new year's...we had lots of friends over. this is buck & joey, a co-worker, arm-wrestling. joey told buck the next day that he didn't think he was that strong...um, have you seen his arms & shoulders...this guy used to play football & could whomp some serious behind. my sister, crystal, & her husband, bryan, came for a visit as well & didn't get here until 1:30 in the am.
January 2
for christmas buck bought me the wii fit & i've been using it at least 3x a week. i love it. i've unlocked most of the exercises & repetitions. it's so addicting just like the wii itself. my goal is to get down to my ideal weight by the end of the summer...sooner if i can. i already feel great just after 1.5 weeks.
January 3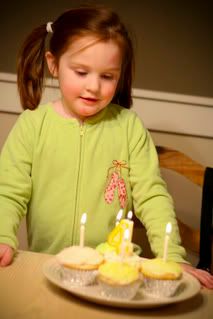 HAPPY BIRTHDAY to chloe! she turned 4 today! wow, where did the time go? we had a really mellow birthday w/ just us, bryan-crystal & our neighbor boy(friend)- cody.
January 4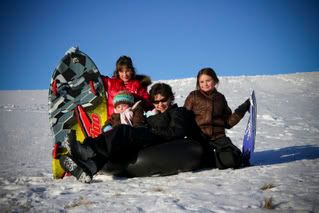 sledding...what an incredibly fun day. at the rate the snow is melting these past few days it's going to be a while before we can go sledding again.
January 5
this darn cat! MILO! he's getting better but we still have to squirt him with the squirt bottle quite a bit...he's still so naughty! i wish he would only sleep! i hope this year he mellows out & we still need to have him fixed!
January 6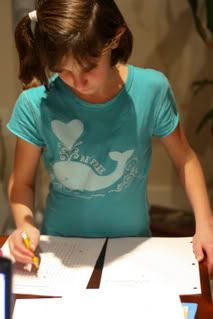 getting back into the swing of things after christmas break was hard on this one. the teacher's really piled the homework on them w/o easing them back into routine at all. we made a new rule because now all their tech toys are getting in the way of school work. for every 1/2 hour of reading they get to have 1 hour of playing time either on the computer or their DS's.
January 7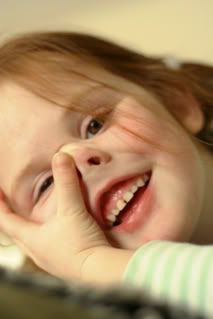 this photo totally cracks me up! i was on the couch & messing around taking photos of her playing w/ her viewmaster. she tells me, "look mom, did you know i have a pig living in my nose...and a barn!" too funny this girls imagination!
January 8
this girl...we had a glasses incident & daddy had to take her to get one of the nose pieces put back on. i'm quite surprised that she doesn't mind wearing her glasses at all & i don't have to nag her about it. she's very responsible with them.
January 9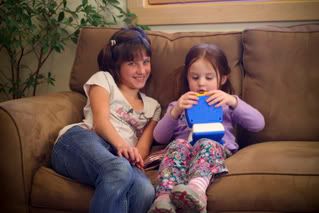 brought my camera to the dentist, LOL. this is jordan & chloe sitting in the waiting room. jordan had to have a cavity refilled.
January 10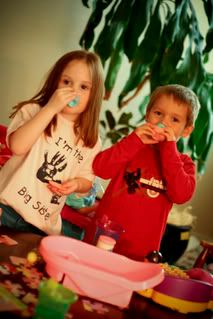 our little neighbor, cody, whom chloe absolutely adores...actually they both adore each other. i had him come over to play with chloe so his mommy could have some one on one time w/ the baby. they have so much fun together!
January 11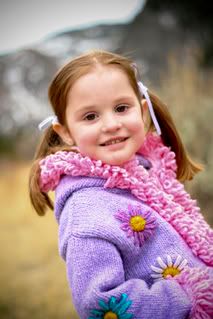 today we went on a drive over to the madison river & took chloe's 4 year portraits. we went on a little hike along the river. along the way the girls climbed all over the rocks there, played in the snow a bit & sharpie had fun fetching sticks out of the river.
speaking of chloe's photo shoot...here are a few more...