time slips away from me & before i realize it i have so much to post on here it's overwhelming to me, and probably to you as a reader as well. it's just been busy around here.
thanksgiving...my sisters- crystal & brandy, along w/ my brother-in-law, bryan drove from CO to spend turkey day with us. i was a bit of a nervous nelly (no pun intended)...i looked online for about an hour or more to make sure that my first turkey wouldn't turn into a complete flop & be over done or worse...burnt...or not done in time. can you believe that while they were here the only photos i took were of a cranberry sauce can...yup, i took those to make sure i got the right lighting & then left the camera on the counter & never took another photo. so sad, especially with company! we were so busy having fun that i just forgot! another major time consumer during the holiday was the wii! we had planned on giving the girls a wii for christmas (they already knew about it because they were with me when i bought it)- more of a holiday gift to all of us really. but on thanksgiving morning-
buck: "you know it would be fun to go bowling!"
me: "um, i don't know if the bowling alley is open today"
buck: "no the one that is sitting in your closet"
me: "you seriously wanna open that...it's our only gift besides santa & stockings"
buck: "it would be fun to play with everyone here"
me: i caved, went to our bedroom & brought it out
this was followed by the girls screaming w/ excitement that we were getting it out & i made it clear to them that this is their christmas present early & that they wouldn't have anything to open from us....this is it. they said...FINE...all giddy & excited. so we have the wii out a whole holiday early! i told everyone i would put it all back after thanksgiving & put under the tree like planned- but, i didn't. i'm having so much fun being undefeated at tennis & i am quite the home run hitter on baseball. :) my arms are killing me! it's quite the workout...no i need to get wii fit! so far our favorite game is the one that came with it...wii sports...we love tennis, baseball & bowling!
my sister & i scrapbooked on friday...i was able to get most of halloween done :)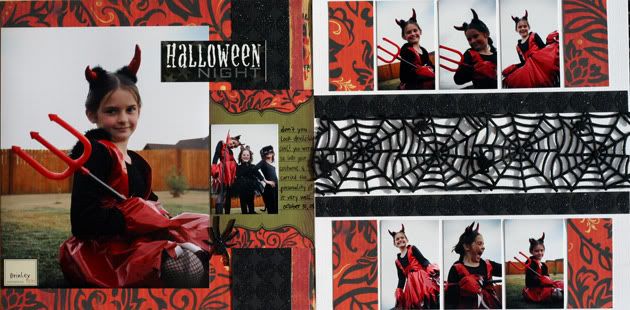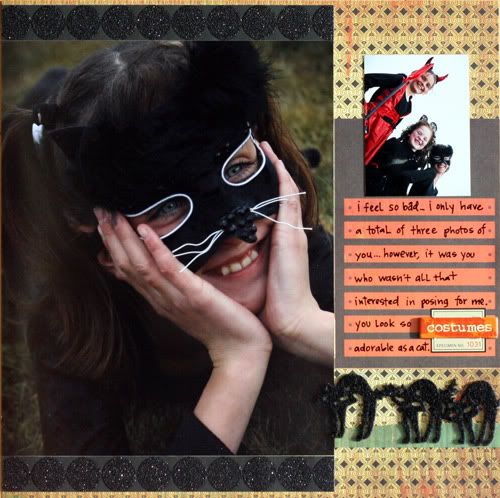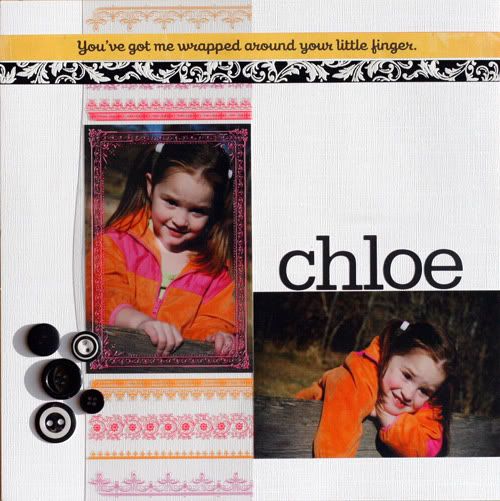 a photo off my phone...this is chloe drawing on a white board from grandma kathy...it's a turtle & she wasn't to excited about me taking her photo!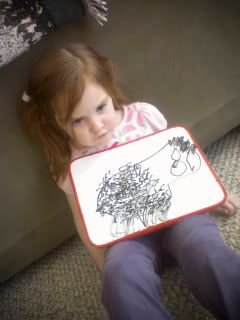 we went & cut our tree down thanksgiving weekend as well...we found this spot on the back side of the bridgers...not sure what the canyon is named...but we found the perfect camping spot! it's already set up- so i'm certain we're not the only ones who think it's perfect.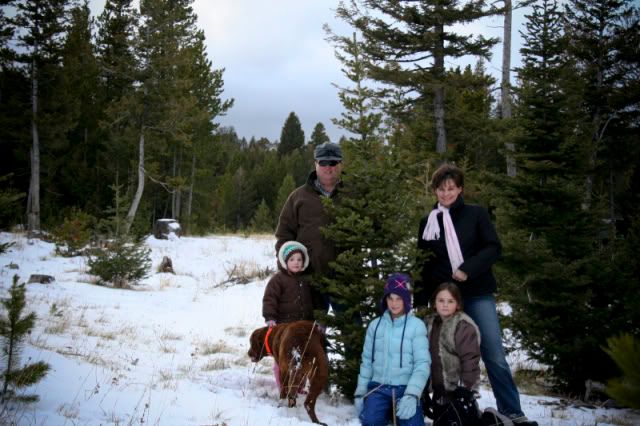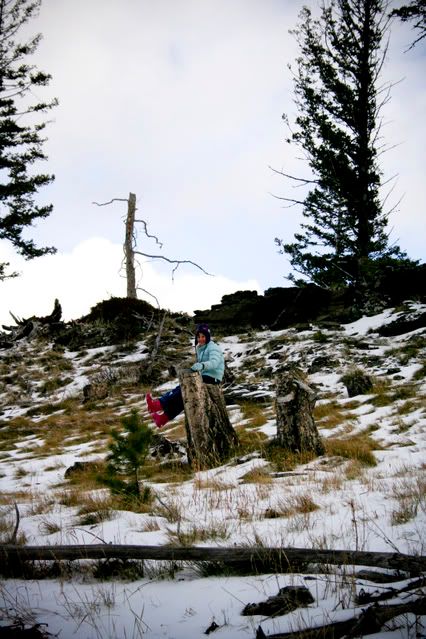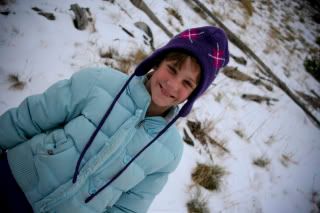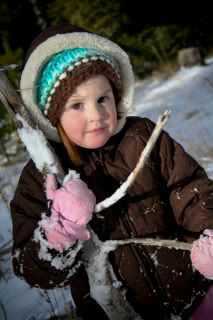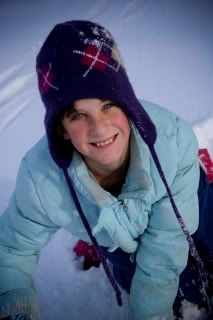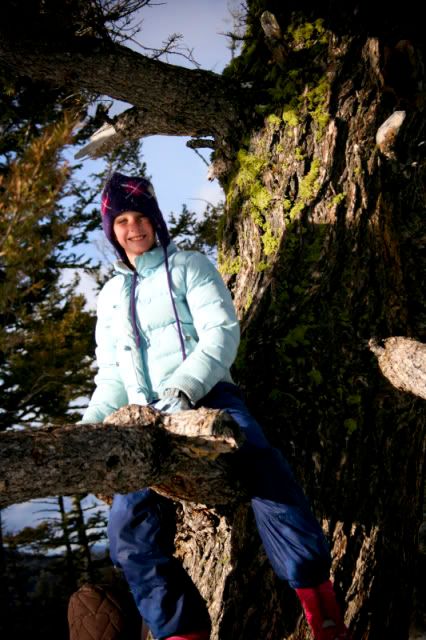 we decorated it a few days later...the girls had a blast...i usually decorate it during the day but this time i just let them have at it.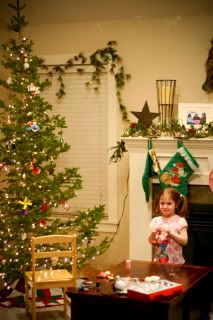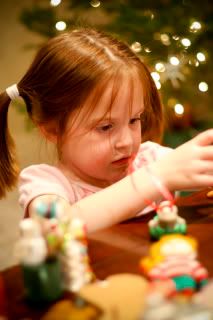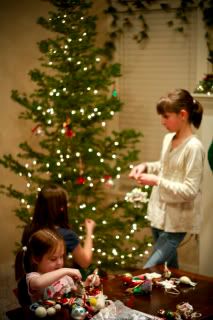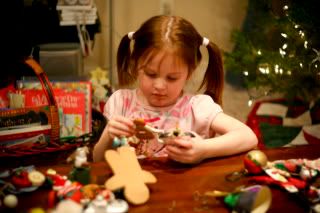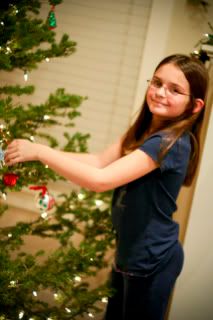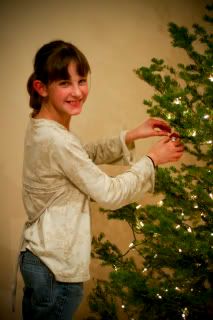 ever since i saw a couple last year i've wanted to get the girls pink trees for their rooms...well this year michael's had the best pink flocked trees that were pre-lit & 18" tall...so fun. i made a bunch of handmade ornaments w/ photos & christmas scrapbook themed ones for each of them. i picked up some other pink ornaments & toppers at hobby lobby when i was in CO a month ago for my mom's party. they turned out so cute!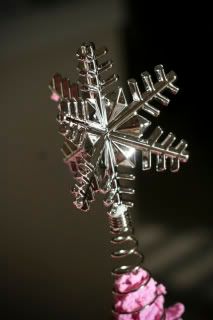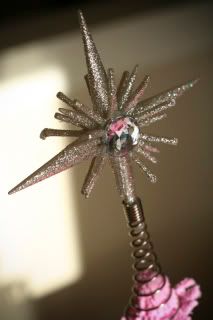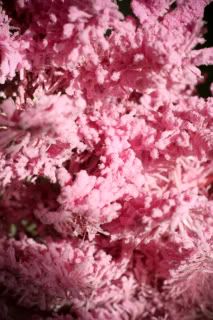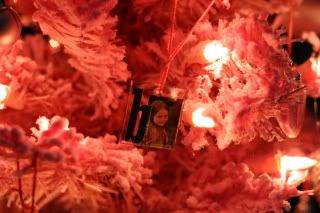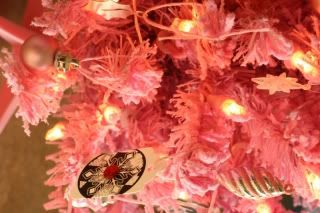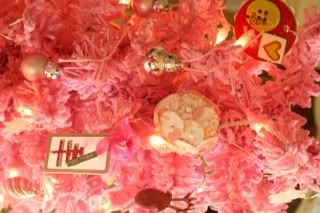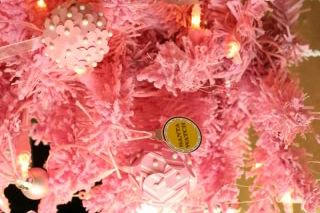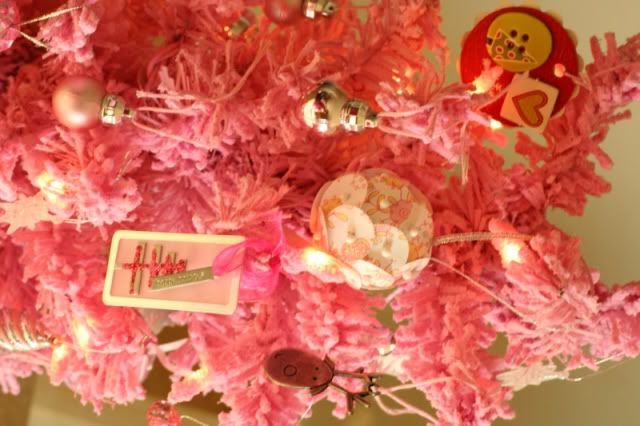 another craft...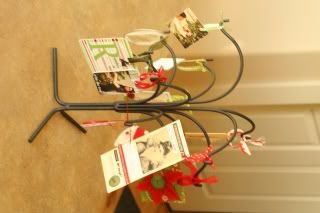 i think our home is ready for christmas now... (photo off my phone)
we have been battling some serious stomach flu here the past couple weeks. chloe got sick last wednesday & was throwing up for 6 days straight. well monday i told myself that this is way too long for the flu to last & even though her throwing up stopped that previous night i was going to take her in. she simply was exhausted & slept so hard i couldn't wake her up. we do blood work & urine samples. the dr. gives her pedialyte & tells me to take her home & have her drink 2 more of these...a total of 16 more ounces. i was so scared that something else serious was wrong because she simply wouldn't wake up. right after she woke up she fell asleep that morning. at the dr.s office waiting for our appt she fell asleep. she fell asleep on the way to target. she fell asleep in the cart in target. she fell asleep on the way home. she fell asleep on the couch when we got home & slept until i called the dr. at 4pm & told her nurse that i couldn't get her woke up.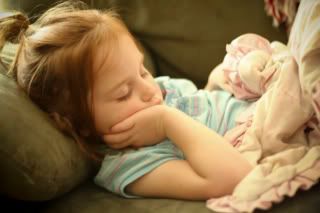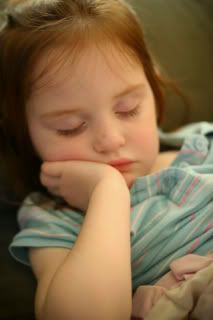 she told me to bring her in. all the test results from the blood work came back normal except for her sugar level was at 40 instead of in the range of 80-100 where it should be. so we did an IV of fluids/sugar. the dr. left the catheter in so that if she needed more we wouldn't have to redo that step.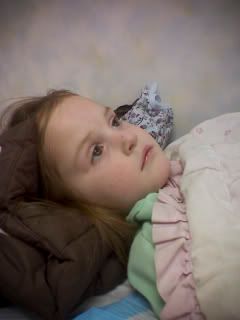 we came home, she ate 2 chicken nuggets, drank more pedialyte & fell asleep sitting between buck & i watching frosty the snowman. poor girl. the next morning we were to return to the dr. so they could check her sugar level. it was at 84. so they took the catheter out & sent us home. we are still doing pedialyte & she's got her full appetite back already. she's doing amazing. back to her normal stubborn red-headed self :) i am thankful for that!