chloe & i went to the pumpkin patch on tuesday. can you believe, well maybe you can, that there were hardly any pumpkins to choose from. all were hideous looking, had chunks out of them or were soft. so we found a white one...not bad at all. then i had to find another one for jordan...went to albertsons & wasn't satisfied there either so i told myself that on wednesday while i was working & running errands i would get one. well, i forgot. so chloe & i went back to albertsons wednesday night...and they had TWO left...needless to say i got the less crappy one. then last night we had plans to carve them. jordan had TONS of homework so we didn't get to. so on saturday night we will be carving pumpkins after the fact LOL! & i learned my lesson to get our pumpkins earlier next year!!!!!!!!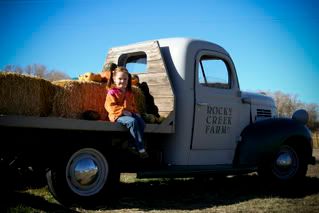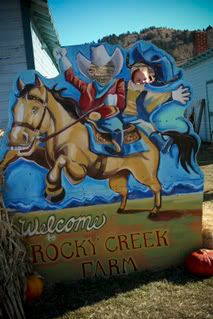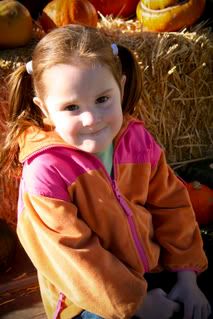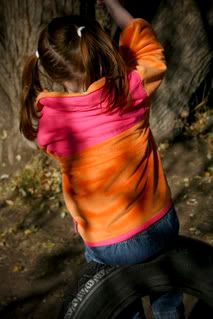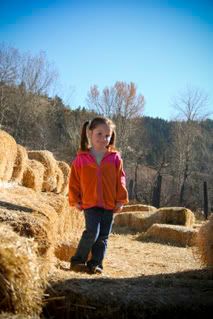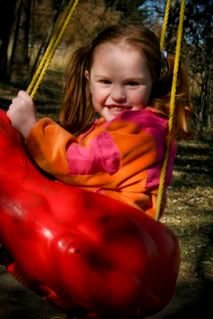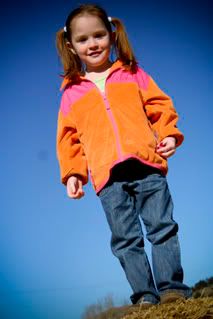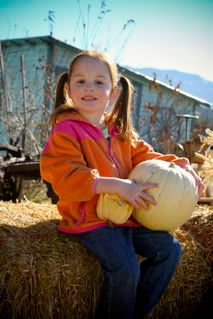 i love halloween...it's so fun to come up w/ costumes for the girls, get them all dressed up & take photos. it's all about the photos for me :) did you really think differently? LOL i haven't dressed up in so many years...can't even remember the last time...probably middle school or so. so excited that this year halloween falls on a friday...no rush to get home after trick-or-treating to get those girls showered & in bed at a descent hour for school the next day. they actually have early release today...so i'm expecting brinley here in just a bit followed by jordan.
this morning i wet her hair thoroghly & started curling her hair in foamy curlers. i started doing stuff around the house & she had taken the extra curlers & went on her bed & was putting them in her animals ears! had to take photos of that...so precious!